Andrew Carnegie once said, "Aim for the highest." He followed his own advice. The powerful 19th century steel magnate had the foresight to build a bridge spanning the Mississippi river, a total of 6442 feet. In 1874, the primary structural material was iron — steel was the new kid on the block. People were wary of steel, scared of it even. It was an unproven alloy.
Nevertheless, after the completion of Eads Bridge in St. Louis, Andrew Carnegie generated a publicity stunt to prove steel was in fact a viable building material. A popular superstition of the day stated that an elephant would not cross an unstable bridge. On opening day, a confident Carnegie, the people of St. Louis and a four-ton elephant proceeded to cross the bridge. The elephant was met on the other side with pompous fanfare. What ensued was the greatest vertical building boom in American history, with Chicago and New York pioneering the cause. That's right people; you can thank an adrenaline-junkie elephant for changing American opinion on the safety of steel construction.
So if steel replaced iron – as iron replaced bronze and bronze, copper –  what will replace steel? Carbon Fiber.
Latrobe City Council is pushing an initiative that would put "wood first." If implemented, the "Wood Encouragement Policy" would educate architects and industry professionals about the structural and environmental benefits of wood in an effort to promote the local timber industry and use of sustainable building materials. Following the lead of the United States and New Zealand, both of which recently established "wood encouragement" policies, the council hopes that this will set a precedent that can be applied throughout the rest of Australia. 
Archibot, a project currently being developed by South Korean architectural designer Han Seok Nam, aims to "revolutionize" how architects and contractors work on construction sites by printing digital CAD plans onto the ground "error free." Having recently been granted a patent, the robot seeks to avoid the human errors associated with interpreting information from construction documents. 
According to Nam, a contractor "will be able to grasp exactly where the door and the wall needs to be constructed by having the construction documents be printed directly onto the site without measurements. Errors will be easily detectable since the construction document can be directly compared to a life-size print out directly on the construction site." It would be "just like following a map and driving towards a destination."
See a video of the robot at work, after the break…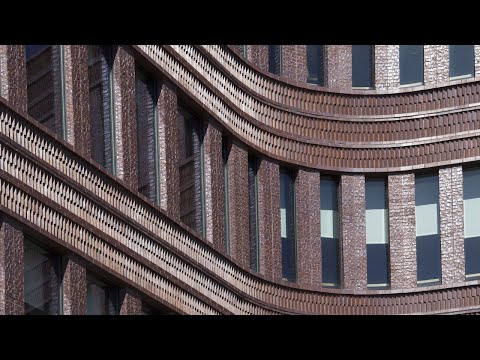 Our friends at Mecanoo have shared a fascinating mini-documentary exploring the complex brickwork on display in their latest project in Boston's Dudley Square, the Dudley Municipal Center(nearing completion). Called "Boston Bricks with a Dutch Touch," this documentary features interviews with everyone involved in the project – from construction workers to architects – and focuses on the difficulty of using brick in this elaborate manner. Enjoy the video above and check out some fantastic images after the break.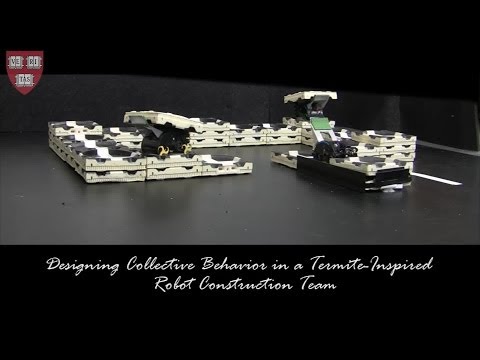 Termite mounds offer a fascinating architectural quandary: how is it possible that these towering structures (which include complex systems of openings, passages, large volumetric spaces, and even active ventilation systems and humidity regulation) are constructed with no centralised control or planning? The spatial complexity that these thousands of insects can collectively achieve has inspired a Harvard team to create TERMES, a project focused on programming an artificial robotic swarm to build modular structures.
Zahner, one of the world's foremost fabricators of façades, have launched new software to assist in design, fabrication, costing and delivery. CloudWall, part of Zahner's ShopFloor platform, is a web based programme which provides an interface for users to design and fabricate curving facades in metal. It is a tool that uses Zahner's "factory floor like a massive rapid prototype machine".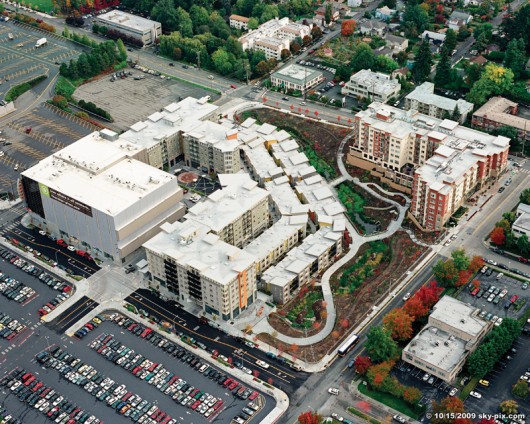 The AIA just released its third quarter Design Trends Survey for 2013. Key findings have been made since the previous survey, specifically on neighborhood and community trends.
Archiving documents is serious business, though it often becomes a headache for those involved. When a project is finished, where do the specifications, drawings, and the rest of the data go? Luckily, Shaun Bryant, in his article for Lineshapespace, has tips for designers and architects on how to effectively go about the archiving process – giving insight on everything from the security of storage spaces to the legal demands of archiving. Check out his archiving tips here.
Picture this: self-assembling blocks that, when given a task, have the ability to reorganize themselves into new geometries.
This is precisely what research scientist, John Romanishin, at MIT's Computer Science and Artificial Intelligence Laboratory (CSAIL) has long envisioned for a near future — robotic modules known as M-Blocks. Romanishin has teamed with his professor, Daniela Rus, and colleague, postdoc Kyle Gilpin, to prototype robotic cubes with no external moving parts, able to climb over, around and even leap onto each other.
Till now, robots have depended on arms or attachments to move themselves. "We wanted a simpler approach," says Romanishin, that uses fewer moving parts. Inside each M-Block is a flywheel that spins at 20,000 revolutions per minute, creating enough angular momentum when it brakes that the blocks assemble themselves in new configurations. On each face and edge of the cubes are magnets, naturally connecting the cubes when spurred by the flywheel.

Learn more after the break…
EC Harris' 2013 International Construction Costs Report has named Hong Kong as the most expensive city in the world to build in. The annual study, which benchmarks building costs in 47 countries across the globe, found that relative construction costs have been affected by substantial fluctuations in currency throughout the year. Despite a stagnant economy, Europe has six of the top ten most expensive markets in this year's report, reflecting the competitive challenge faced by the Eurozone. 
The top ten most expensive countries to build in are:
Why is it that the Bay Area can suffer a 6.9 earthquake and lose just 63 people, while Haiti suffers a slightly stronger quake and loses about 100,000? The answer: shoddy construction. As Bryan Walsh of TIME points out, "We tend to focus on the size of an earthquake, but death toll has more to do with the quality of buildings. [...] Poverty — and even more, poor governance and corruption — is the multiplier of natural disasters. [...] That's why one of the most vulnerable places in the world is south-central Asia." Learn more about the dangers of poorly constructed buildings here and see what the "true value" of architecture is here.
Late last month, the AIA released a report indicating that nonresidential construction is projected to increase by approximately 5% this year.  While the recovery of both residential and nonresidential construction markets continues to grow slowly, the indication that it is steadily increasing marks a sense of security or stability that owners are beginning to identify in the economy.  In the commercial and industrial sectors, hotels are seeing the largest projected growth at 15.7%, with retail and office buildings hovering between a 7 to 8% growth rate.  In the institutional sector, construction growth is projected to be highest in health care facilities, which is expected to rise by 4.4%, while public safety spending is expected to decline in 2013.
More on the report after the break.
As billings continue to decline in the US, the nation of Vietnam is quickly emerging as a hot spot for Western architecture firms seeking new work. About two dozen North American and European firms now have projects in the Southeast Asian country, including Foster + Partners, HOK, and Skidmore, Owings & Merrill (SOM). Some are even reportedly opening permanent offices there.
Integrated project delivery is designed for collaboration from the commencement of a project. The uniting of owner, architect, and contractor on a level playing field is conducive to quality delivery. This triad branches out even further when subcontractors and consultants are brought into the equation. The fundamentals of this process ensure maximum efficiency and successful project delivery from all parties involved.  More details and a case study of  Caltrans District 7 HQ after the break.