In one of the latest short films from Nowness, director Matthew Donaldson explores the home of Ruth and Richard Rogers in London's Chelsea. What appears to be a typical Georgian terrace from the outside, complete with "a resplendent facade in London brick with uniform windows and smart stucco", opens up into a bold, colourful and homely series of internal spaces that could only belong to Richard Rogers.
"Architecture is too complex to be solved by any one person."
Richard Rogers is an architect who understands the significance of collaboration. As a man with an intense social mind and a thirst for fairness in architectural and urban design, Rogers' substantial portfolio of completed and proposed buildings is driven by the Athenian citizen's oath of "I shall leave this city not less but more beautiful than I found it."
In honor of his success, London's Royal Academy (RA) is currently playing host to a vast retrospective of Richard Rogers' work, from his collaborations with Norman Foster and Renzo Piano, to the large-scale projects that define Rogers Stirk Harbour + Partners (RSHP) today. The RA's extensive exhibition has been condensed into a series of motifs that have defined his architectural work, punctuated by memorabilia which offer personal insights into how Rogers' career has been shaped by the people he's worked with and the projects that he has worked on.
Continue after the break for a selection of highlights from the exhibition. 
Developers in London are so afraid of encountering opposition from the Prince of Wales that they seek his approval before applying for planning permission – so says Richard Rogers, as revealed by this article in BD. Prince Charles, who is not shy about promoting his traditional tastes, has a sometimes difficult relationship with the architecture community, and Rogers previously accused him of "an abuse of power" when he was ousted from his Chelsea Barracks Project. You can read the full article here.
The New London Awards, which recognize the best projects in London – both recently completed and on the drawing-board – were held at London's Guildhall on the 12th of July. Richard Rogers took the top prize of "New Londoner of the Year" in recognition of his life-long commitment to raising the quality of urbanism in the UK capital. The award coincides with his 80th birthday and a major retrospective at the Royal Academy.
See all the winners of the 17 different awards after the break.
Richard Rogers, one of the leading architects of the British High-Tech movement, turns 80 today. Rogers made his name in the 70s and 80s, with buildings such as the Centre Georges Pompidou in Paris and the Headquarters for Lloyd's Bank in London. His early work utilized what could be described as his signature style, with a highly expressive structure and the building's services on the exterior of the building.
In the 1990s Rogers became involved in British politics, sitting in the House of Lords as a Labour Peer (his full title is Baron Rogers of Riverside). This led to an invitation by the government to set up the Urban Task Force, which in 1998 conducted a review into the causes of urban decay and outlined a vision for the future of British Cities in the paper 'Towards an Urban Renaissance.' For 8 years he was also chief advisor on architecture and urbanism for the Mayor of London.
In more recent years Rogers has continued to produce work of great merit, winning the Stirling Prize in 2006 and 2009. He was also awarded the Pritzker Prize in 2007. On the occasion of his 80th Birthday, we invite you to look through his remarkable body of work:
Tomorrow (July 19th) at 1pm GMT, The Guardian will be hosting a live webchat with renowned English architect Richard Rogers. The soon to be 80-year old has already begun celebrating with a retrospective exhibition on his work at the Royal Academy. You can keep the Rogers-fest going by heading to The Guardian's site and posting your questions in the comments section. The next day, you'll be able to see responses from the architect himself. So, what would you ask Rogers? 
As reported by BDOnline, Richard Rogers of Rogers Stirk Harbour & Partners has announced his support in the long-standing battle to save England's Preston Bus Station from demolition. In a letter to the English Heritage, Rogers described the 1969 brutalist landmark as "truly a major modern building and an outstanding piece of 20th century architecture" that is in dire need of refurbishment.
"Preston Bus Station is not only admired internationally, but it also continues to be fully functioning. It is a critical transport hub," he stated. "I would encourage you to consider listing the bus station and support a much-needed refurbishment."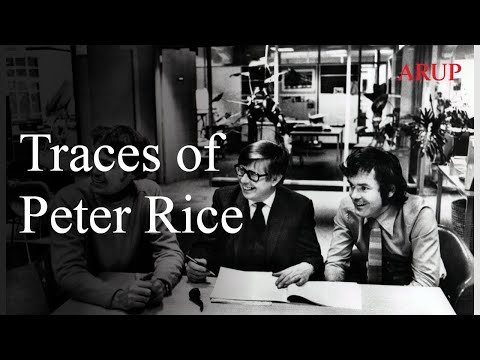 Peter Rice has been described as both one of the best engineers and architects of the twentieth century. Unhappy with the role that engineers play in designing buildings, Rice dedicated his life to championing brave innovation and poetry through structure in a way that helped bridge the gap between engineering and architecture. His desire to work in tandem with architects, towards a shared vision, made him one of the most in-demand engineers of the twentieth century.
Read more about this amazing man and check out the video after the break…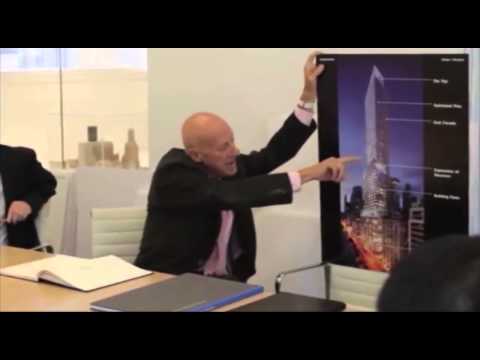 A few months ago we informed you about a competition to re develop the massive "wedding-cake" style building at 425 Park Ave in NY, near Mies' Seagram Building and SOM's Lever House. The objective of the developer, L&L Holding, was to turn this project into the next iconic building of the city, and for that they invited a group of eleven renowned practices, including ten Pritzker laureates.
The shortlist was announced in October, and included OMA, Rogers Stirk Harbour + Partners, Zaha Hadid Architects and Foster + Partners, which was later announced as the winner of the competition a few weeks ago.
Over the last days, the presentations of the architects to the clients appeared on YouTube, and now we have the opportunity to see these interesting group of architects doing a fundamental part of their work. In the videos we see each architect using their own presentation style, either a PPT, video or just physical boards, connecting it to the practice's research and discourse, projecting their passion about certain features of their projects and engaging with the client around their main objective: to turn this into an iconic project.
Four videos that take us further into how we understand projects, showing insights that we often don't have access to, turning the competition into a particular moment of architecture this year.
Zaha Hadid Architects, OMA and Rogers Stirk Harbour + Partners presentations after the break:
RIBA President Angela Brady discusses design in 2012 with British architect Richard Rogers. Together, they discuss the important issues surrounding housing and cities, both agreeing that "intensification is critical". Homes built within a compact city are said to be five times more efficient than those built outside the city. This realization is an important fact that should guide government officials, builders and architects to work together towards more intelligent and beneficial growth patterns.
The futuristic Lloyd's of London building has become one of the few postmodern buildings to be granted Grade I listed status, elevating the building to the top 2.5% of all listed buildings. Following Richard Rogers and Renzo Piano's success with the great Pompidou Center in Paris (1977), Rogers designed the Lloyd's building to replace the insurance company's original headquarters in London's medieval financial district. The building was completed in 1986 after eight years of construction, requiring 33,510 cubic meters of concrete, 30,000 square meters of stainless steel cladding and 12,000 square meters of glass to construct.
Continue reading for more information and images.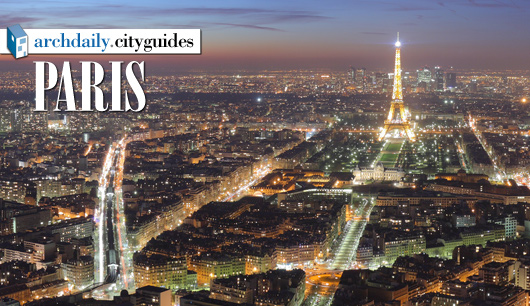 This week, with the help of our readers, our Architecture City Guide is headed to Paris. For centuries Paris has been the laboratory where innovative architects and artists have come to test their ideas. This has created a city that has bit of everything. Where the architecture of some cities seems to undergo phases of punctuated equilibrium, Paris's architectural fossil record gives an impression of gradualism; all the missing links are there. This makes it easy to trace the origins of the most contemporary ideas throughout history. Nothing seems to come out of nowhere. If you look around you kind find the design's inspiration running through the city's Roman, Medieval, Renaissance, Baroque, Classical, Rocco, Neo-Classical, Empire, Art Nouveau, Art Deco, Modern, Post-Modern, and Contemporary Architecture. Seen in another context, many of Paris's buildings might seem out of place, but the bones of this city support the newest iterations on the oldest and most profound questions. The 24 contemporary designs that comprise our list probably should not be viewed outside of this context, even though that is the stated goal of some of the designs.
As the most visited city in the world and arguably the capital of culture, it is impossible to capture the essence of Paris in 24 modern/contemporary designs. Our readers supplied us with great suggestions, and we really appreciate the help and use of their photographs. The list is far from complete and we realize that many iconic buildings are not yet on the list. We will be adding to it in the near feature, so please add more in the comments section below.
The Architecture City Guide: Paris list and corresponding map after the break.