In an article for the New York Times, Alexandra Lange discusses a number of US projects which are "transforming, but not disrupting," their respective communities. In this vein, she cites Mecanoo and Sasaki Associates' new Bruce C. Bolling Municipal Building in Roxbury, Boston, as a prime example of a new kind of architecture which "comes from understanding of past civic hopes, redesigning them to meet the future." Examining some of the key concepts that make for successfully integrated community buildings, such as the creation of spaces that actively forge personal connections, Lange concludes that perhaps it is now "time for strategic architecture."
The idea that urban planning could build upon citizen action, rather than consisting of imposed boulevards or housing blocks (as with the urban renewal that originally gutted Roxbury) is gaining traction.
Read the article in full here.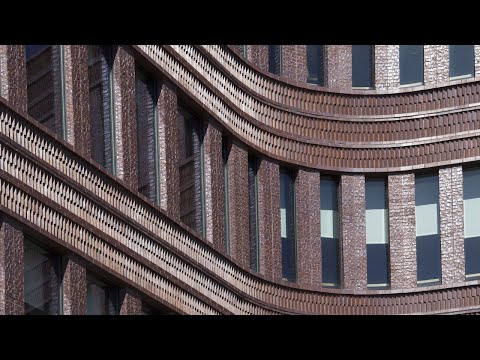 The city of Cape Town has adopted a new strategy for improving informal settlements – re-blocking, "the reconfiguration and repositioning of shacks in very dense informal settlements in accordance to a community-drafted spatial framework." Re-blocking serves to create communal spaces, make neighborhoods safer, and improve dwelling structures – among many other things. To see how it has been implemented and where, head to Future Cape Town and continue reading here.
In an article for the New York Times, Michael Kimmelman gets to the bottom of an unusual local dispute: a McDonald's in Queens, New York is kicking out groups of elderly Koreans who are out-staying their 20-minute welcome (and who have no access to community spaces nearby). The story raises an important question: how can we design our cities with elder populations in mind (a generation on track to out-number all others in the next few years)? You can read this poignant tale in full here.
"The Community" might be the most frequently used term over the last 50 years of Architectural and Urban discourse. For decades, "the community" has served as a legitimization for anything from Team X to New Urbanism, from Celebration to "vancouverism". But what is "the community"? Where should we look for the proper definition? How did communities appear in the past and how do they form today? Can 'the community" influence the design of its own space, territory or context? If yes, what could be the relationship between the community and architecture in the future?
In his Strelka talk Reinier de Graaf is trying to answer these and other, even more complex questions.
Via the Strelka Institute.