Following a brutal 15-year civil war that tore the city apart, Beirut has recovered remarkably; it was voted the number one destination to visit by the New York Times in 2009, and, more recently, received a similar title by Frommer's. The city is in the second phase of one of the biggest urban reconstruction projects in the world, run by Solidere, which has brought architects like Steven Holl, Herzog & DeMeuron, Zaha Hadid, Vincent James, and Rafael Moneo to the local scene. In less internationalized parts of the city sit the landmarks of the 1960s and 1970s, Beirut's pre-war glory days, including buildings by names such as Alvar Aalto, Victor Gruen, and the Swiss Addor & Julliard. With a city growing as fast as Beirut it is impossible to have a final city guide, so we look forward to hearing your suggestions and building on this over the years.
Photos and a map of Beirut's most exciting buildings after the break…
Alvar Aalto, born February 3,1898, would have turned 115 years old today. Known for his humanistic approach to modernism, Aalto was concerned about creating a total work of art. He did not simply design buildings but also paid close attention to their interior features including furniture, lamps, and glassware design.
His architectural style began with Nordic Classicism and moved to International Style Modernism, and eventually evolved into a more synthetic and personal Modernism. He was one of the first and most influential architects of the Scandinavian modern movement. Aalto remains one of the greatest names in modern architecture.
To celebrate Aalto's birth, we invite you to look back at his impressive collection of works:
•     AD Classics: Villa Mairea 
•     AD Classics: MIT Baker House Dormitory 
•     AD Classics: Jyvaskyla University
•     AD Classics: Muuratsalo Experimental House 
•     AD Classics: Wolfsburg Cultural Center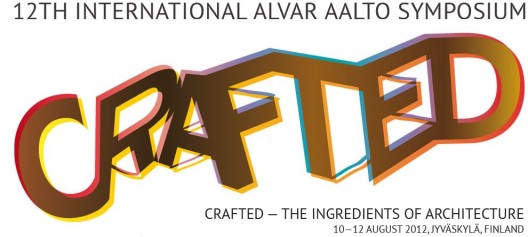 To be held August 10-12, the 12th international Alvar Aalto Symposium, entitled "CRAFTED – The Ingredients of Architecture", will discuss how architecture can rise above the ordinary. The symposium will feature 14 top experts and thinkers in their fields, offering their takes on this year's theme. The latest addition to the list of speakers is Mohsen Mostafavi, a renowned architect who is dean and professor at the Harvard Graduate School of Design.
Mohsen Mostafavi (US) will take the slot of Richard Sennett, whose appearance was cancelled earlier. In addition to Mostafavi, symposium speakers include Kjetil T. Thorsen, founding partner of Snøhetta, the agency responsible for the design of the Oslo Opera House and the Bibliotheca Alexandrina; architect Takaharu Tezuka; and Bjarne Mastenbroek, founder of the Amsterdam-based agency SeARCH. For more information about the event, please visit here.
The 12th International Alvar Aalto Symposium will be held in Jyväskylä Finland from August 10-12, 2012. With the theme of 'Crafted' – The Ingredients of Architecture', the question arises: How does architecture rise above the ordinary? Organised by the Alvar Aalto Academy, the international Alvar Aalto Symposium aims to address the complex relationship between material, craft and culture, not simply as a matter of professional practice but also as a sociological and pedagogical imperative. More information on the event after the break.
A week ago we launched a giveaway for you to win 4 copies of Alvar Aalto: The Mark of the Hand, by Harry Charrington and Vezio Nava. Today, and after more than 300 comments, we have our 4 lucky winners!
- Jin Woo Shin
- Sam Khudairi
- Catherine Stelling
- David Thompson
Thanks everyone for participating, we will take your suggestions and try to publish most of them for our AD Classics section. And if you didn't win, don't worry.. .there's more giveaways to come!
Great news everybody! Thanks to Rakennustieto Publishing we have 4 copies of Alvar Aalto: The Mark of the Hand, by Harry Charrington and Vezio Nava. To win one of the copies you must become a registered user in ArchDaily and answer the following question in the comments: Which Alvar Aalto project should be featured in our AD Classics section? We already have a few so check them out so you don't repeat them:
- Riola Parish Church
- Jyvaskyla University
- Villa Mairea
- MIT Baker House Dormitory
Remember you have to comment as a registered user to participate! We'll be announcing the winners next Tuesday. And don't forget to follow us through Twitter and Facebook for more amazing giveaways. Good luck!
We saw this incredible set of posters from iconic architects created by artist Andrea Gallo and felt the need to share them with you. They will be available for sale soon, so we look forward to buy one and decorate our office! Which one would you get? Check the posters of Frank Lloyd Wright, Le Corbusier, Louis Kahn, Alvar Aalto and Walter Gropius after the break.
For this week the Architecture City Guide series headed to the city of Boston including neighboring Cambridge just across the Charles River Basin. This area has an overwhelmingly large amount of modern architecture in a small radius, and our list reflects just that. What buildings do you want to see added to our Boston list, share them with us in the comment section below.
The Architecture City Guide: Boston list and corresponding map after the break!