The Emerging New York Architects (ENYA) committee of the AIA New York Chapter has announced the winners of its 2014 biennial design ideas competition, QueensWay Connection: Elevating the Public Realm. In an effort to imagine the ways in which The Trust for Public Land and Friends of the Queensway could transform an abandoned railway in Central Queens into a vibrant urban greenway, entrants were challenged to design a vertical gateway for the elevated viaduct portion of a 3.5 mile stretch along the rail. 
Of the 120 submitted proposals from 28 countries, the jury selected the following winners to represent the diverse array of ideas generated:
We architects know full well the power of renderings to capture the imagination. Apparently – so too do politicians. Capitalizing on the popularity of adaptive reuse projects around the world (a trend instigated by the success of New York's High Line), French politician Nathalie Kosciusko-Morizet has made converting Paris' unused "ghost stations" a major part of her platform, promising that these projects will come to pass should she be elected mayor.
The renderings, by Manal Rachdi OXO Architects and Nicolas Laisné Associés, show the Arsenal station (unused since 1939) alternately as a swimming pool, a green park, restaurant, disco, or theater. As there are in fact 16 disused metro stations in Paris, the idea behind these renderings is to instigate debate among practitioners as to how these spaces could best serve the city. See all the renderings, after the break.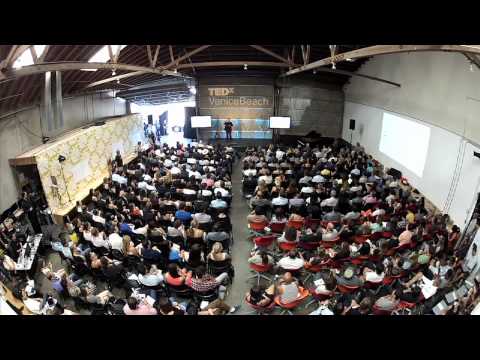 What does the workplace of the future look like? Shawn Gehle, of Gensler, explains in this TEDx Talk that with over 10 billion square feet of existing office space in North America, we may not even need to envision new buildings. Rather, by "hacking" existing buildings, architects can transform them into something completely new. For more on Gensler's "hacker" philosophy, read our article here.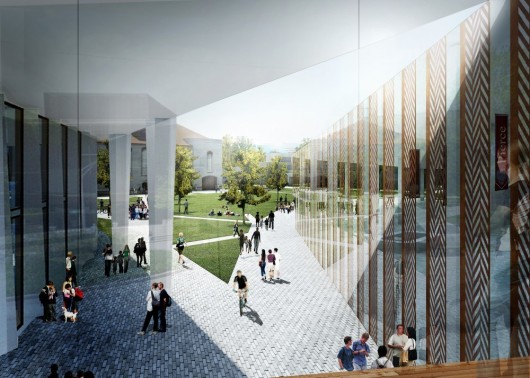 Beloit College has chosen Studio Gang Architects to convert a century old power-plant into a campus recreation and activity center. The project was born out of an ongoing partnership with Alliant Energy Wisconsin, the local utility company that currently holds the space, who has been in talks within the college for over a year.
"The Studio Gang team is very excited to partner with Beloit College," stated Jeanne Gang. "Together we can transform this historic structure into a new hub for wellness, green power, and great architecture. By reflecting Beloit's core values in the design, values shared by our team, we will create a model that will bring many benefits to the college, city, and region. This is a project that has the potential to inspire other communities around the globe."
This article originally appeared in uncube magazine as "Saviour or Parasite?"
The post-war city centre of Rotterdam is ruled by commerce. Only five percent of the city's inhabitants live in the centre, which is almost entirely occupied by highstreet fashion chains, fast food restaurants, and offices. After shop closing time, the shutters go down and the streets are deserted. The municipality would like to lure more inhabitants into the centre – but space for new residential buildings is scarce. So in recent years, a 1960s cinema and church had to make way for a huge new housing complex designed by Alsop Architects, and a residential tower by Wiel Arets was speedily attached to Marcel Breuer's department store, De Bijenkorf. It was not until the municipality suggested forcing new housing high-rises into the green courtyards of the Lijnbaanhoven residential complex, designed in 1954 by Hugh Maaskant, that there were protests and the project had to be cancelled. For the time being, that is.
One densification project, however, tried not to destroy or debase the post-war building originally occupying its site. In many respects, the Karel Doorman residential high-rise could even be called the saviour of the old Ter Meulen department store. It might be rather uncommon for a valiant hero to crouch down on the shoulders of the little old lady he intends to rescue – but that's more or less what happened here.
One thing about a recession is that it accelerates the demise of dying trends and struggling establishments. In this case, it is America's beloved shopping malls, which have been slowly in decline since their peak popularity in 1990. Now, in the wake of the 2008 economic catastrophe, American cities are riddled with these abandoned shopping meccas, from the mall to big box stores and shopping strips, whose oversize parking lots are equally as useless as the spaces themselves. The question is, how can we effectively repurpose these spaces?
A perfect example after the break…
Latitude 33, a luxurious collection of beach-side homes ranging from townhouses, penthouses, and single floor units, was partially designed from a forty year-old, nine-storey "eye sore for the neighborhood" that was once an office building. The mixed use development, designed by KAA Design Group, includes residential and commercial spaces in Marina del Rey in Southern California. The strategic decisions involved with designing these apartments from an early 197os office building earned Latitude 33 two Gold Nugget Merit Awards, one of which was for Best Adaptive Reuse.
Read on for more after the break.
Located in rolling hills of Durbanville wine valley on the outskirts of Cape Town, Vissershok Primary School is a rural school dedicated to the children of farm workers and underprivileged communities living in Du Noon – a poverty-stricken township several kilometers away. Sponsored by three South African companies – Woolworths, Safmarine and AfriSam – the Vissershok Container Classroom is a 12 meter recycled container that was converted into an independent classroom for 25 Grade R (age 5-6) students. Continue reading for more.