A controversial plan to redevelop a large area of Liverpool's waterfront has received an effective green light after the Communities Secretary of State, Eric Pickles, chose not to call in the scheme for a public inquiry. The £5.5 billion scheme is designed by Chapman Taylor and provides 9,000 homes, 300,000 square meters of office space and 50,000 square meters of hotel and other facilities. The scheme also includes the 55-story 'Shanghai Tower' and a cruise ferry terminal.
The plan has attracted criticism, in particular from English Heritage and UNESCO who worry that the size of the developments will negatively affect the Liverpool skyline, dominated for almost a century by the 'Three Graces' a trio of listed buildings that have come to define the view from the Mersey River. UNESCO has strongly opposed the development, placing Liverpool's world heritage site on it's 'endangered' list and threatening that if the scheme goes ahead, the area could lose its world heritage status.
Read more about the reaction to the scheme after the break…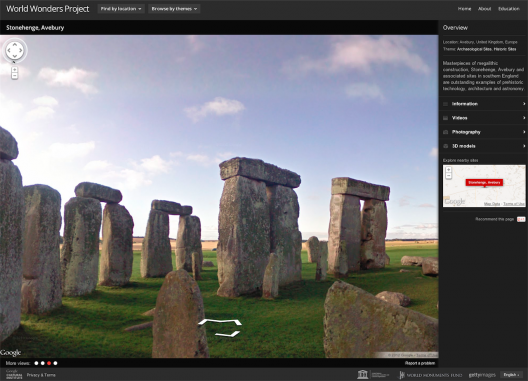 From the archeological areas of Stonehenge to the Hiroshima Peace Memorial, Google's World Wonders Project is dedicated to digitally preserving and virtually sharing the World's Heritage Sites. Users can explore some of the world's greatest places through panoramic images, 3D laser scanned models, videos and informative text. Although Google World Wonders is a new and ongoing project, they already have more than 130 sites in 18 countries featured. The project is also an educational resource, allowing students and scholars to use the materials to discover some of the most famous sites on earth. A selection of free educational packages are available to download for classroom use.
Google World Wonders is made possible through the partnership of Google, UNESCO, the World Monuments Fund and Cyark, with a shared mission to preserve world heritage sites for future generations.