Architects: Despang Architekten
Location: Göttingen, Germany
Architects In Charge: Günther Despang/Martin Despang
Project Architects: Philip Hogrebe/Jörg Steveker
Area: 512 sqm
Year: 2010
Photographs: Jochen Stüber, Olaf Baumann
Architects: Architecture of Novel Differentiation (AND)
Location: Gyeonggido, Korea
Project Year: 2010
Project Area: 199 sqm
Photographs: Byun, Jong Suk
Architects: archi5 with B. Huidobro
Location: Sotteville lès Rouen, France
Project Year: 2011
Acoustic Engineer: ABC Décibel Steel
Steel Structure Contractor: Constructions métalliques Charondière
Main Contractor: Millery Colas
Project Area: 12,764 sqm
Photographs: Thomas Jorion
Architects: Ciel Rouge
Location: Japan
Project area: 1800 sqm
Project year: 2010
Photographs: Iishii Toshihisa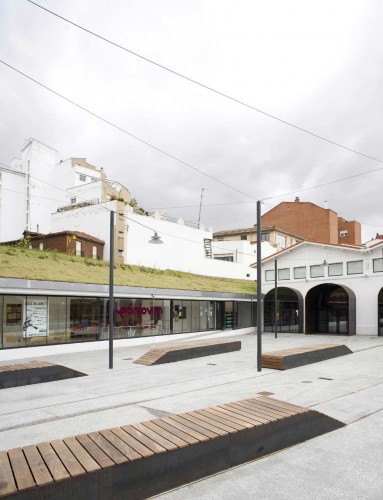 Architects: estudioSIC – Esaú Acosta, Mauro Gil-Fournier, Miguel jaenicke, estudiosic
Location: Leon, Spain
Collaborators: Alfredo Borgui, Nieves Valle, Albert Pérez
Co-authors: Pedro Colón, Raquel Buj
Project Team: Take Away Media, Jorge Pellitero
Project area: 1,450 sqm
Project year: 2010
Photographs: estudioSIC, Esaú Acosta
Architects: Guz Architects
Location: Singapore, Singapore
Project area: 1,505 sqm
Project year: 2006-2009
Photographs: Patrick Bingham Hall
Architects: Guz Architects – Guz Wilkinson
Project architects: Caroline Witzke, Szymon Goździkowski
Location: Sentosa Island, Singapore
Project area: 852 sqm
Project year: 2010
Photographs: Patrick Bingham Hall
Architects: b720 Fermín Vázquez Arquitectos
Location: Lloret de Mar, Spain
Competition Team: Fermín Vázquez, Sebastián Khourian, Juan Pablo Porta, Markus Jacoby, Paulo Moreira
Project Team: Fermín Vázquez, Peco Mulet, Sebastián Khourian, Juan Pablo Porta, Andrés Gorini, Nicolás Perfumo, Leonardo Novelo, Giusy Ottonelly, Valeria Merola, Ana Vicente-Arche, Paulo Moreira, Zelia Alvés, Carles Martínez-Almoyna, Laura Marticorena
Interiors: David Pablo, Zelia Alvés, Gaëlle Lauxerrois, Anaïs Blanc, Sandra Palou, Diana Singla
Digital Model: Oriol Roig, Magdalena Ostornol, Iván Arellano
Model: Miquel Lluch, Omar Vejar and Ángel Gaspar
Client: Gran Casino Costa Brava, S.L.
Contractor: Proinosa
Structure: BOMA
Services: JG Asociados
Rigger: Técnics G3
Lighting Consultor: Artec3
Landscape: Arquitectura Agronomía
Project Area: 31,123.38 sqm
Project Year: 2007–2010
Photographs: Adriá Goula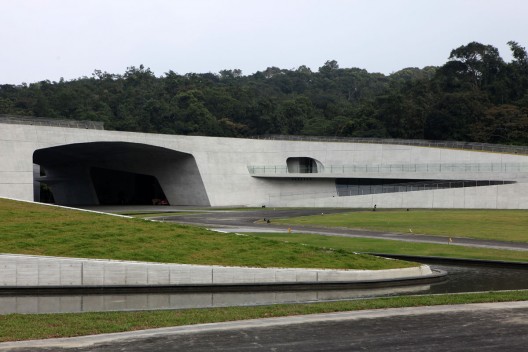 Enta Yang shared with us the photographs he took of the Hsiangshan Visitor Center by Japan architect Norihiko Dan in Taiwan, winner project from the Sun Moon Lake Tourist Route International competition, featuring a really nice concrete work and a green roof cover to keep under control internal temperatures.
Take a look at the complete photoset after the break.
Architects: Jojko+Nawrocki Architekci
Location: Rybnik, Poland
Project year: 2007 – 2010
Photographs: Juliusz Sokolowski
Architects: Bonnard Woeffray Architectes
Location: Bovernier, Switzerland
Collaborator: Nuno Ferreira
Client: Commune de Bovernier
Project Area: 1,630 sqm
Project Year: 2008-2010
Photographs: Hannes Henz
Freeform + Deform, a creative collective from New York, shared with us their project 'First Principle: Earth as Material", presented at the Input_Output: Adaptive Materials and Mediated Environments symposium hosted by Temple University. More images and architect's description after the break.