Architects in Mission (AIM) recently announced the winners for their 2013 competition with the topic, Post Earthquake Reconstruction, Ya'an Sichuan – Rebuild Panda's Hometown from the Earthquake. The Ya'an Earthquake occurred at 08:02 Beijing Time on the 20th April 2013. The epicenter was located in Lushan County, Ya'an, Sichuan, about 116km (or 72 miles) from Chengdu (along the Longmenshan Fault) in the same province that was hit heavily by the 2008 Sichuan earthquake. For this year's competition, AIM asked participants to pay particular attention to the master planning of the Snow Mountain Village, whilst developing new business models to encourage economic growth for local villagers. See the four winning entries after the break.
In a symposium at the AIA New York Chapter, seismologists, earthquake engineers, seismic code experts, emergency response managers, and architects conversant in seismic design will assemble for a conversation on available technologies and testing capabilities that, surprisingly, are located in New York State. They will "clarify the evolving role of design professionals, the building industry, and municipal and federal agencies in safeguarding our local communities", as well as "educate the audience about the earthquakes, subsurface conditions, and construction approaches."
In the wake of the destruction of Typhoon Haiyan, architects were asking: "couldn't we have avoided this?" Technically, yes. But while the opportunity to build better exists, such measures are often expensive – and in poverty-stricken areas like the Philippines – cost-prohibitive. A recently published article by Carey Dunne on Co.Design breaks down why disaster-proof construction is such a complex challenge.
OMA's comprehensive strategy to rebuild the New Jersey city of Hoboken, after the devastation of Hurricane Sandy, has been selected as one of ten initiatives moving forward in the Department of Housing and Urban Development's (HUD) Rebuild by Design competition. The proposal, Resist, Delay, Store, Discharge, focuses on establishing resiliency through the integration of key infrastructural elements that not only protects coastal neighborhoods, but also the entire city of Hoboken.
On Friday, one of the strongest storms ever to hit land left 660,000 Filipinos homeless, with countless more desperately needing basic supplies to survive.
In the wake of catastrophe wrought by Typhoon Haiyan in the Philippines, the American Institute of Architects (AIA) and Architecture for Humanity are calling for immediate help as survivors face severe shortages of food, water, shelter and medical supplies.
Both organizations will be aiding local volunteers to help rebuild in the coming days and weeks. Through speaking with local stakeholders and construction professionals, they are working to begin understanding the on-the-ground situation to prioritize rebuilding needs and help affected regions build back better and stronger. Relief and reconstruction, however, cannot happen without your support. Learn how you can send aid to typhoon victims today after the break.
Zadie Smith recently suggested that libraries are "the only thing left on the high street that doesn't want either your soul or your wallet." Michael Kimmelman has put forward the argument in the New York Times that local libraries could be far more important than we think in the aftermath of large storms, suggesting that "places that serve us well every day serve us best when disaster strikes" by fostering congregational activity and offering well-needed warmth, power and friendly faces. You can read the full article here.
Shigeru Ban's Cardboard Cathedral is officially open to the public, just over two years after the crippling 6.3 magnitude earthquake ravished the New Zealand town of Christchurch. With an expected lifespan of 50 years, the temporary cathedral will serve as a replacement for the city's iconic 1864 Anglican cathedral – one of Christchurch's most prized landmarks – until a more permanent structure is built.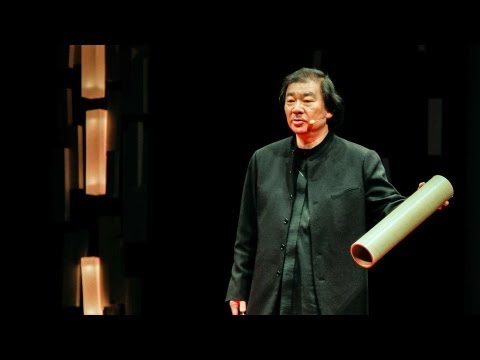 Disappointed that most architecture is built for the privileged, rather than society, Shigeru Ban has dedicated much of his career to building affordable, livable and safe emergency shelters for post-disaster areas. As described by TED: 
Long before sustainability became a buzzword, architect Shigeru Ban had begun his experiments with ecologically-sound building materials such as cardboard tubes and paper. His remarkable structures are often intended as temporary housing, designed to help the dispossessed in disaster-struck nations such as Haiti, Rwanda, or Japan. Yet equally often the buildings remain a beloved part of the landscape long after they have served their intended purpose.
U.S. Housing and Urban Development (HUD) has announced ten shortlisted teams to compete in the multi-stage regional design competition "Rebuild by Design." Each team will aim to "promote innovation by developing regionally-scalable but locally-contextual solutions that increase resilience in the region, and to implement selected proposals with both public and private funding."
The 10 multidisciplinary, shortlisted teams are:
The American Institute of Architects (AIA), Make It Right, St. Bernard Project and Architecture for Humanity has formed a strategic partnership to launch "Designing Recovery," an ideas competition created to aid in the rebuild of sustainable and resilient communities.
Recovery efforts are underway in the Oklahoma City suburb of Moore after a deadly, 1.3-mile-wide tornado carved a 20-mile-long swath of destruction through neighborhoods and schools on Monday afternoon. With winds up to 210 miles per hour and a death count that currently stands at 24, President Obama has declared this tornado to be "one of the most destructive in history," ranking it at a Category 5.
In an effort to help, Architecture for Humanity and the American Institute of Architects (AIA) have mobilized their teams to provide instant assistance and aid in long term reconstruction efforts. Although professional design and construction volunteers from both organizations are already on the ground, the community needs your help. Find out how you can help the residents of Moore after the break.
The power and destruction of Hurricane Sandy made New Yorkers acknowledge just how vulnerable the city is to natural disaster.  The storm pummeled Queens' and Brooklyn's shores, destroyed and flooded homes while Manhattan's lower half was submerged and plunged into darkness for a week.  But arguably, Staten Island, New York City's Forgotten Borough, received the brunt of the storm and the slowest level of recovery.  In the midst of the controversial clean-up, the New York City Economic Development Corporation decided to plow through the tragedy with pursuant talks of the planned developments on the St. George waterfront in Staten Island.  While some residents may be offended that the subject of the talks was not of the EDC's recovery programs, the real controversy is the way in which the EDC is planning to go forward with its proposal.  It is planning to build the world's largest ferris wheel along a vulnerable coast line that just saw damage from one of the worst storms to hit NYC in recent history.
Read more on this development after the break.
Shipping container architecture has gained a lot of ground over the past few years for its simplicity, affordability and flexibility.  Yes the very same containers that make transatlantic voyages and are carted around hitched to trucks have become a tool for architects to design restaurants, to serve as retail or pavilions and even homes.  According to an article by Matt Chaban on the New York Observer, NYC plans to prepare for the next disaster with apartments built out of shipping containers to be used as disaster relief shelters.
Join us after the break for more.
In an effort to promote resilience for the Sandy-affected region, U.S. Housing and Urban Development (HUD) Secretary Shaun Donovan has launched a multi-stage regional design competition that is intended to attract world-class talent, promote innovation and develop projects that will actually be built. Dubbed Rebuild by Design, the competition will accumulate a variety of design solutions, ranging in scope and scale, for review. Once the best ideas are identified, HUD will incentivize their implementation using funds made available through the Community Development Block Grant Disaster Recovery (CDBG-DR) program as well as other public and private funds to actually build the project.