Disappointed that most architecture is built for the privileged, rather than society, Shigeru Ban has dedicated much of his career to building affordable, livable and safe emergency shelters for post-disaster areas. As described by TED:
Long before sustainability became a buzzword, architect Shigeru Ban had begun his experiments with ecologically-sound building materials such as cardboard tubes and paper. His remarkable structures are often intended as temporary housing, designed to help the dispossessed in disaster-struck nations such as Haiti, Rwanda, or Japan. Yet equally often the buildings remain a beloved part of the landscape long after they have served their intended purpose.
Follow this link for more in-depth coverage on Shigeru Ban's most famous works, including his recently completed Cardboard Cathedral in Christchurch.
Currently taking place at the Art Tower Mito's Contemporary Art Gallery and Plaza until May 12, the 'Shigeru Ban – Architecture and Humanitarian Activities'  exhibition is the architect's largest exhibition and encourages visitors to think about the architect's role in society. From his early works and a pioneering new architectural material to an ongoing disaster project, the exhibition explores the diverse activities and achievements of the architect as well as his vision and spirit to challenge social issues and disasters. Featuring architectural models, mock-ups, photographs, videos of his major and important works, and furniture, Ban is known for his innovative work constructed by developing or applying building materials from objects already existing in our everyday lives. For more information, please visit here.
Graphic designer and curator Kenya Hara has put together a three week-long exhibition in Tokyo focusing on the future of the Japanese house. Hara argues that the housing industry can no longer be isolated but must be combined with other industries, technologies and ideas, including energy, transportation, communication, household appliances, the "vision of happiness" pursued by adults, the representation of Japanese traditions and aesthetics as well as a future vision of health. All of these elements he hopes to present and discuss at the House Vision Exhibition where more than ten types of futuristic houses are on display and daily seminars with expert urban planners, developers, contractors, architects, telecom and even gas organizations have been taking place.
Read more about the exhibition after the break.
Over the past five years, the Make it Right Foundation in New Orleans has been realizing its commitment to build 150 affordable, green storm resistant homes for families living in the Lower 9th Ward. The foundation, established by Brad Pitt, has completed seventy-five homes with the time and efforts donated by local and international architects such as Gehry Partners, Morphosis, Kieran Timberlake, Pugh+Scarpa, and McDonough+Partners.
Photographer James Ewing shared the documentation of his visit to the Make it Right Homes of New Orleans, citing the designs he most admired by Shigeru Ban, Adjaye Associates, Hitoshi Abe, and BiLD.
More on Make it Right and the homes after the break.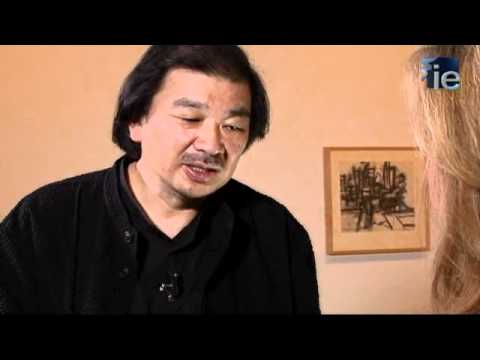 IE School of Architecture shared with us the interview that Associate Dean of External Relations, Martha Thorne conducted with innovative Japanese architect Shigeru Ban at Hay Festival Segovia, Spain.
Super star architects arrive to the Caribbean, specifically to Dellis Cay,  a 560-acre island at the Turks & Caicos archipielago. The project, set to be completed by 2010, will feature works by Shigeru Ban, David Chipperfield, Carl Ettensperger, Zaha Hadid, Kengo Kuma, Piero Lissoni, and Chad Oppenheim. In addition to the 124 villas and 154 residences, the island will have a 30,000 sq ft Spa operated by the Mandarin Oriental, a five star luxury hotel, a signature restaurant and numerous casual dining experiences.
Below you can see further images of the individual projects, done by d-box.  There aren´t too many images available, but you can certainly notice the hand of each architect on this projects, specially the Zaha and Chipperfield ones.
From this project, two houses took my attention. First, a house by Chad Oppenheim, pictured above. I really like the public area of this house, which reminds me of contemporary brazilian houses: A unique concrete volume covering the open public space and an enclosed area for the bedrooms. You can really feel outside while being covered by the structure, which has a big span with no elements that block the views.
Starchitects are all over New York, giving an extra value to new condos in Manhattan. A few months ago i visted the Herzog & de Meuron and Bernard Tschumi projects on the lower east side, and they looked quite impressive. While most people didn't liked the Tschumi's Blu Condo, despite it's iconic image, i had mixed feelings with HdM's 40 Bond St.
But on West Chelsea a new 9 unit condo is under construction, designed by japanese Shigeru Ban. The project is located on the south side of West 19th Street, between 10th and 11th Avenues in West Chelsea's art gallery district, right next to the High Line, the Hudson River Park, Ghery´s IAC Building and Jean Nouvel´s 100 11th.
On this building, Shigeru Ban once again innovates on the material use by incorporating motorized perforated metal shutters on its -dynamic- facade, which act as light-modulating privacy screen at the outer edge of each residence's terrace adjacent to the double-height living rooms.