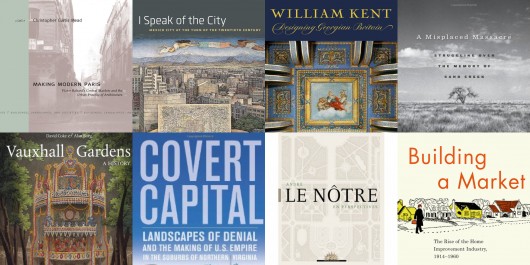 The Society of Architectural Historians (SAH) have announced the winners of the 2015 Publication Awards in Chicago, as part of their 68th Annual International Conference Awards ceremony. David Brownlee, Keith Morgan, Pauline Saliga, and Stanley Tigerman were also inducted as Fellows of the Society of Architectural Historians for their "lifelong contributions to the field of architectural history."
Awarded annually, the SAH Publication awards honor excellence in "architectural history, landscape history, and historic preservation scholarship," alongside outstanding architectural exhibition catalogs. Eligible publications must have been published in the two years immediately preceding the award, with nominations for the 2016 Publication Awards opening on June 1.
Learn more about the winning publications after the break.