Architects: ALT arquitectura / Ángel Luis Tendero, Bernardo Cummins
Location: Madrid, Spain
Project Year: 2011
Photographs: Silvio Posada
Architect: Legat Architects, Inc.
Location: Matteson, Illinois
Construction Manager: Louis Jones Enterprises, Inc.
Technology/Audio-visual/Security/Geothermal Feasibility Consultant: KJWW Engineering Consultants
MEP/Structural/Civil Engineer: Globetrotters
Photographs: James Steinkamp
Designed by Legat Architects, Inc. of Chicago, Illinois, the 122,000sf Colin Powell Middle School is an academic facility that serves grades 6-8 for Illinois School District 159.  According to the architect, "The design of Colin Powell Middle School responds to the client's desire to provide a progressive symbol of education to its students and community.  Energy efficiency, environmental conscientiousness, and openness were all driving factors in the design."  More images and description after the break.
Architects: za bor Architects / Arseniy Borisenko, Peter Zaytsev
Location: Moscow Region, Russia
Engineering: za bor architects
Project Year: 2011
Photographs: Peter Zaytsev
Architects: Keiji Ashizawa Design
Location: Saitama, Japan
Project Architect: Keiji Ashizawa
Structural Engineer: Ejiri Engneer
Project Year: 2007
Photographs: Daici Ano
Designed by Brininstool, Kerwin, and Lynch, the Beijing Core Area Master Plan is a massive civic proposal of over 27 million square feet of building area and an additional 1.5 million square feet of public space design for the Central Business District of Beijing, China.  More images and architect's description after the break.
Architect: Brininstool + Lynch
Location: Chicago, Illinois
Project Year: 2009-2010
Photographs: Christopher Barrett 
The 37signals project is a 10,000sf commercial build-out for a software company in Chicago, Illinois.  The build-out was designed by Brininstool + Lynch of Chicago, Illinois and was completed with full occupancy in March 2010.  More images and architect's description after the break.
Architects: Apollo Architects & Associates / Satoshi Kurosaki
Location: Tokyo, Japan
Structural Engineer: Kenta Masaki
Mechanical Engineer: Zennei Shimada
Project Year: 2011
Project Area: 122.50 sqm
Photographs: Masao Nishikawa
Architect: Flad Architects
Location: Stony Brook, New York
Project Year: 2011
Photographs: Steve Hall of Hedrich Blessing
Architect: DeStefano Partners, Samoo Architects & Engineers 
Location: Seoul, South Korea
Project Year: 2o11
Photographs: Samoo Architects & Engineers 
Originally called the Dongnam Distribution Center (DDC), the recently renamed Garden 5 Tool complex is a mega-shopping center in Seoul, South Korea.  The structure was designed by DeStefano Partners of Chicago, Illinois in conjunction with Samoo Architects & Engineers as the associate architect.
Architects: Ensamble Studio
Location: Las Rozas, Madrid, Spain
Principal in Charge: Antón García- Abril
Collaborators: Elena Pérez, Débora Mesa, Jorge Consuegra, Marina Otero, Ricardo Sanz
Technical Architect: Javier Cuesta
Promotor: Hemeroscopium
Contractor: Materia Inorgánica
Project year: 2005-2008
Constructed Area: 400 sqm
Photographs: Ensamble Studio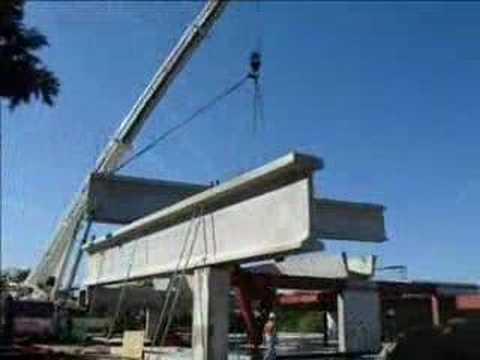 Architect: DeStefano Partners
Location: Glen Ellyn, Illinois
Project Year: 2o10
Photographs: Barbara Karant / Karant + Associates, Inc.
Architects: Procter-Rihl Architects
Location: Porto Alegre, Brazil
Collaborators: Dirk Anderson, James Backwell, Johannes Lobbert
Structural Engineer: Glass and Steel: Michael Baigent MBOK
Structural Engineer: Concrete: Antonio Pasquali
Foundation Engineer: Vitor Pasin
Services Engineer: Flavio Mainardi
Site Architect: Arq. Mauro Medeiros
Project Area: 210 sqm
Photographs: Sue Barr, Marcelo Nunes
The 12th-busiest airport in the United States, Detroit Metropolitan Wayne County Airport (DTW) serves as a global gateway to Metro Detroit. Opened as a model of post 9/11 terminal design, the airport's new North Terminal is enhancing DTW's status as one of the most modern and efficient airports in the world. Gensler designed the terminal to meet the dynamic needs of today's travelers. The 26-gate, 824,000-square-foot terminal met stringent budget requirements, and establishes new benchmarks for value-conscious airport facilities. A tremendous time saver for travelers, the terminal's linear design will also create a faster, more efficient path for taxiing aircraft that will save fuel and reduce environmental emissions. More images and information about DTW's North Terminal after the break.
Architect: Gensler
Location: Romulus, Michigan, United States
Project Area: 850,000 gross square feet
Project Year: 2008
Photographs: Gensler
On May 22nd, 2011, framed by green bamboo vaults, Taiwanese President Ma Ying-jeou stood at a podium inside Forest Pavilion to inaugurate the Masadi Art Festival. Facing a crowd of celebrators, designers, and protesters, President Ma delivered his administration's vision for a low carbon future.
nARCHITECTS' Forest Pavilion - completed in May 2011 – serves as a shaded meeting and performance space for visitors to the Da Nong Da Fu Forest and Eco-park in Hualien province, Taiwan. The project was conceived within the context of an art festival curated by Huichen Wu of Artfield, Taipei for Taiwan's Forestry Bureau with the object of raising public awareness of a new growth forest that is being threatened by development. The pavilion is comprised of eleven vaults built with freshly cut green bamboo, a material first used by nARCHITECTS in the internationally acclaimed 2004 Canopy for MoMA P.S.1. As an extension of techniques developed in 2004's Canopy for MoMA/P.S.1, the 60' diameter and 22' tall pavilion is built with green bamboo. Forest Pavilion was chosen to host the opening and closing ceremonies of the art festival, becoming a focal point for the park.