Robert Venturi, the architectural figurehead who fought the cause for postmodernism, turns 88 today. Venturi, whose 1966 book 'Complexity and Contradiction in Architecture' coined the term "less is a bore" – to contradict Mies van der Rohe's famous "less is more" – is possibly the most influential of the theorists who worked to steer architecture away from the modernist ethos in which it had become so entrenched.
Not just a theorist, Venturi is equally well known as a designer in his own right; along with his partner Denise Scott Brown (who has been in the headlines a lot herself recently), he founded Venturi Scott Brown Associates, and created a legacy that brought diversity and innovation to the profession of architecture. Despite his recent retirement his influence will continue to be felt for decades to come.
On Robert Venturi's 88th Birthday, we welcome you to rediscover the buildings – and ideas – which make him one of the most important figures in architecture of the last century:
The petition demanding that architect Denise Scott Brown be retroactively acknowledged as a joint recipient of the 1991 Pritzker Prize has surpassed 12,000 signatures. Notable supporters include past Pritzker Prize recipients Zaha Hadid, Rem Koolhaas and Scott Brown's own husband and partner of 40 years, Robert Venturi. The success of this Change.org campaign, fueled by two young women of the Harvard GSD's Women In Design club, is larger than the one female architect it aims to honor – it is a campaign to rethink the difficult and often unjust position of the woman in architecture.
Read more after the break.
After years of disconcerting reports that the historic David and Gladys Wright House by Frank Lloyd Wright was under threat of demolition by developers, we announced that a generous benefactor saved it from its fate by providing funds to buy back the property. It seems that this particular story is not unique.  An article on ArchRecord by Frank A. Bernstein lists several other modern architecture treasures that may soon fall under the same threat as they hit the real estate market.
Find out more after the break.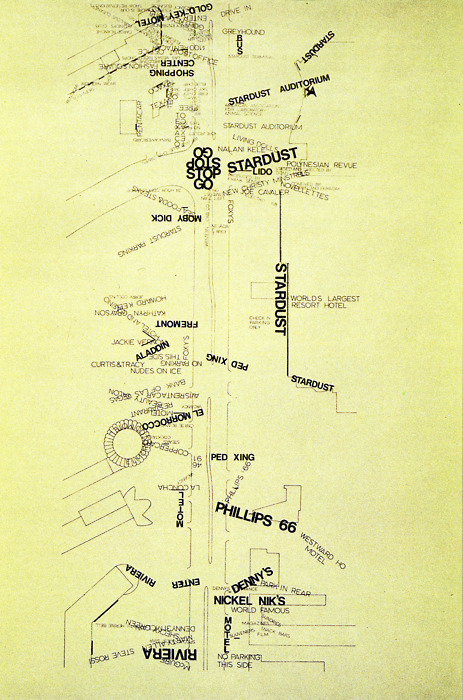 There's been a lot of buzz going around about the Pritzker jury dissing Denise Scott Brown, wife and co-partner to Robert Venturi. Back in 1991 they awarded the prize to Mr. Venturi, singular…not plural to include his better half. Seems they, a different jury, also dissed Wang Shu's wife and co-partner, Lu Wenyu way back in 2012 by granting the prestigious prize to Mr. Wang without acknowledging who holds up "the other half of the sky", as they say in Mandarin.
Robert Venturi has joined nearly 4,000 advocates in the call to retrospectively acknowledge Denise Scott Brown as a joint Pritzker Prize laureate, stating: "Denise Scott Brown is my inspiring and equal partner."
His support was then quickly followed by Rem Koolhaas, who stated: "I totally support this action. The fact that one of the most creative and productive partnerships we have ever seen in architecture was separated rather than celebrated by a prize has been an embarrassing injustice which it would be great to undo."
New updates after the break…
An intense gender debate has been making headlines after Denise Scott Brown called for Pritzker to "salute the notion of joint creativity" and retrospectively acknowledge her role in Robert Venturi's 1991 Pritzker Prize during an AJ Women in Architecture luncheon in late March. Since, nearly 2,000 advocates have passionately rallied in Brown's support by signing an online petition created by Harvard's GSD Women in Design Group. Among the signatures include architects Zaha Hadid, Farshid Moussavi and Hani Rashid, along with MoMA senior curator of architecture and design Paola Antonelli, architecture photographer Iwan Baan, Rice School of Architecture dean Sarah Whiting, and Berkeley College of Environmental Design dean Jennifer Wolch. 
Responding to the outrage, Martha Thorne, executive director of Pritzker Prize, promised to "refer this important matter to the current jury at their next meeting", respectfully pointing out that this presents an "unusual situation" considering each Laureate is chosen annually by a panel of independent jurors who change over the years.
More on the controversy after the break…
After practicing for over fifty years as one of the world's most preeminent architects, Robert Venturi, FAIA, has retired. The Philadelphia-based, American architect became known as the father of postmodernism and, together with his wife and partner, Denise Scott Brown, FAIA, he changed how the world perceives architecture with his maxim, "Less is a bore."
Now, Venturi, Scott Brown and Associates, which Venturi co-founded with his wife, has relaunched as VSBA under the new leadership of president and principal Daniel K. McCoubrey, AIA. Together with principal Nancy Rogo Trainer, FAIA, McCoubrey will continue to build under the founders' values – "bringing creative design, thoughtful analysis, and responsive service" to each client. Meanwhile, Scott Brown will continue publishing and presenting her work.
Continue after the break for more details.
PBS has released their selections of the top ten buildings that have changed the way Americans live, work and play. From Thomas Jefferson's 224-year-0ld Virginia State Capitol to Robert Ventui's postmodern masterpiece the Vanna Venturi House, each building on the list will be featured in a new TV and web production coming to PBS in 2013. Continue after the break to view the top ten influential buildings and let us know your thoughts!
In this two part video film maker John Thornton, a.k.a Rusty Scupperton, reconsiders what post-modernism is all about, as made popular by Robert Venturi.  Through a series of interview of Venturi's colleagues and excerpts from the architect himself, Thornton gets a better understanding of the architect's influence and sense of humor in regards to architecture.
Catch part two after the break!
This week our Architecture City Guide is headed to Columbus; Indiana that is. We have already made the trip to Columbus, Ohio. This lesser known Columbus only has a population of 44,000 people, but for what it lacks in size it makes up in architecture. Columbus, perhaps, has more notable modern architecture buildings per capita than any city in the United States. In fact, it was much harder narrowing the list down to 12 projects than finding enough for the city guide. With the buildings not on the list, it will be impossible to please everyone. Notably our list doesn't even include Romaldo Giurgola's Columbus East High School, Cesar Pelli's Commons Centre and Mall, and SOM's Republic Newspaper Building. Take a look at the 12 on our list and add your favorites in the comment section below.
The Architecture City Guide: Columbus list and corresponding map after the break.
Back in August 2009, architect Andrea Tamas interviewed Robert Venturi & Denise Scott Brown. Today, we share with you the complete interview. Read it after the break.