Lebbeus Woods was an architect's architect. Artistically uncompromising, unapologetically theoretical, and, in his own way, marvelously optimistic, Lebbeus' death last month deeply saddened the architectural community.
In a world where computers are making architecture an increasingly technical profession, Lebbeus provoked architects to consider – what is architecture's purpose? And, more importantly, what is it's potential? As Woods' friend Thom Mayne told The Los Angeles Times, "Architecture wasn't what he did. It's who he was. There is no other Lebbeus."
Today, Wolf D. Prix, the oft-controversial figure, published his own eulogy to Woods, an architect and friend he held in high-esteem. Unlike the "Lady-Gaga-aesthetics," that prevail in architecture today, Prix says, Woods' forms were always new, profound, and impactive. Prix claims that Woods' unique drawings"conquered the drawing boards of innumerable students and architects and [...] put the question about the contents of a future architecture into the foreground."
"Lebbeus was the living proof of Derrida's theory that often a small sketch can have more influence on the world than a large building."
You can read all of Wolf D. Prix's "For Lebbeus Woods" after the break…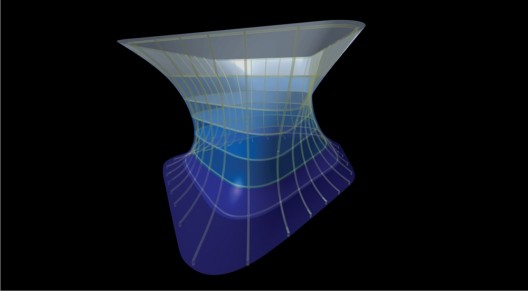 Update: The AIA has expressed their support for Gehry Technologies' strategic alliance (reported last night on ArchDaily).  "We applaud this enterprise by Gehry Technologies and the Board who are comprised of many AIA members because it is estimated that as much as 30% to as much as 50% of all time, money, materials and resources that go into a construction project do not add value to the final product," said AIA President, Clark Manus, FAIA. "The AIA has long been advocating for tools such as Business Information Modeling and methodologies like Integrated Project Delivery that can help reduce the inefficiencies in construction projects. We are anxious to see the progress though this effort that will be beneficial for both the industry and clients."
Today Frank Gehry, co-founder and chairman of Gehry Technologies (GT), announced plans to further his vision to 'transform the building industry and the practice of design'.  In an effort to redirect the profession back to solving both clients' and communities' problems Gehry has gathered together some of the world's most prominent designers: David Childs, Massimo Colomban, Zaha Hadid, Greg Lynn, Laurie Olin, Wolf D. Prix, David Rockwell, Moshe Safdie, Matthias Schuler, Patrik Schumacher, Ben van Berkel, and Richard Saul Wurman to serve on Gehry Technologies' board of advisors.
"I am dedicated to giving architects better control of the process so they can deliver the fruits of their imagination, which is what our clients expect. I have gathered a group of my friends together who believe in this mission as much as I do and who can help me find the solutions that will ultimately lead to better buildings throughout the world," stated Gehry.