Have you ever wondered if you would be happier working in a LEED building? Wonder no more – a new study says no. Although the findings indicate employees are generally satisfied with working in green-certified buildings, they are no happier than they would be in a non-LEED building. The study, which contradicts previous findings, was conducted by Sergio Altomonte from the Department for Architecture and Built Environment at the University of Nottingham and Stefano Schiavon from the Center for the Built Environment at the University of California Berkeley. 
To arrive at this conclusion, data was collected through a web-based survey tool by the Center for the Built Environment (CBE) at the University of California Berkeley. In total, 65 LEED and 79 non-LEED buildings were selected to participate in the study. Building occupants were surveyed and asked to rate their satisfaction on a 7-point scale of 17 indoor environmental quality parameters, including amount of light, furniture adjustability, air quality, temperature, and sound privacy. 
From being isolated in a cubicle to having a ping pong table at your disposal, the way we approach work and office design has drastically evolved over the past decade. The Wall Street Journal has identified five office designs that have defined the 20th century, going over the pros and cons of each one – including the collaborative typology that exists in the offices of Google. To learn more, continue reading here.
Australian developer CBUS Property has invited four pairs of Australian and internationally-renowned architectural practices to compete to design an office complex at a 6,000 square meter site in downtown Melbourne, Australia where the National Mutual Plaza currently stands.
See the full shortlist after the break.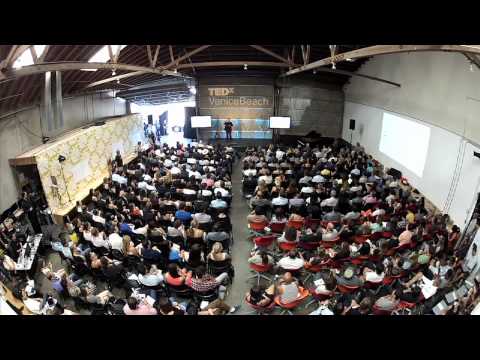 What does the workplace of the future look like? Shawn Gehle, of Gensler, explains in this TEDx Talk that with over 10 billion square feet of existing office space in North America, we may not even need to envision new buildings. Rather, by "hacking" existing buildings, architects can transform them into something completely new. For more on Gensler's "hacker" philosophy, read our article here.
Captured by JA+U, this short film takes you on a tour through a 2011, Kazuyo Sejima & Associates-designed office space in Shibaura, Tokyo. Open and transparent, the five double-height, split-level floors are designed to visually connect movement throughout the building, from the ground level public cafe to the generous outdoor terrace on the fifth floor.
In an attempt to "create an alternative environment" in the center of Amazon's recently approved, three-block headquarters planned for downtown Seattle, NBBJ has submitted a revision that would replace a six-story office building with a tri-sphere biodome that will host various forms of plant life and provide a more natural setting for employees to work and socialize. Perhaps this change is Amazon's way of "keeping up with the Joneses", as many leading corporations – Apple, Google, and Facebook - have been unveiling plans to construct one-of-the-kind office complexes centered around sustainability, innovation and collaboration. 
The City of Cupertino has released Apple's revised campus plans, following the recent news criticizing Steve Job's "sky-high requirements for fit and finish" that have resulted in a "ballooning budget."
Abandoning Apple's classic "white" detailing, architects Foster + Partners have opted to clad the 2.8 million square foot, circular monolith in black – a stylistic remedy that seems to be in line with the overarching campus goal to "provide a serene environment reflecting Apple's brand values of innovation, ease of use and beauty."
More details after the break… 
The estimated cost of Apple's Cupertino City headquarters has escalated from an already hefty price of $3 billion to $5 billion (more than $1,500 per square foot), reportedly pushing back the original completion date to 2016. According to Bloomberg, Apple is working with lead architect Foster & Partners to shave $1 billion from the "ballooning budget". Most of the cost is seemly due to Steve Job's "sky-high requirements for fit and finish", as the tech legend called for the 2.8 million square foot, circular monolith to be clad 40-foot panes of German concave glass, along with its four-story office spaces be lined with museum-quality terrazzo floors and capped with polished concrete ceilings.
Although lambasted for his ambitious plans and "doughnut-shaped" design, Steve Jobs wanted to create a masterpiece that looked as good as it functioned, just like his products. During a 2011 presentation to the Cupertino City Council, Jobs stated, "This is not the cheapest way to build something… there is not a straight piece of glass in this building." He continued, "We have a shot… at building the best office building in the world. I really do think that architecture students will come here to see it."
More after the break…
A new smartphone isn't the only Facebook news making headlines, as the social media giant has received the green light from the Menlo Park City Council to move forward with their headquarter's expansion on the outskirts of San Francisco Bay, California. The approved plans are a slightly toned down version of architect Frank Gehry's original proposal, as the flamboyant butterfly-like wings which flared from each end of the 433,555-square-foot building have been removed.
"They felt some of those things were too flashy and not in keeping with the kind of the culture of Facebook, so they asked us to make it more anonymous," stated Craig Webb, Gehry's creative partner. "Frank (Gehry) was quite willing to tone down some of the expression of architecture in the building."
After a 4-0 vote secured approval, Mayor Peter Ohtaki asked: "Where's the 'Like' button?"
More after the break…
CityLife Milano is an ambitious commercial and residential development on Milan's historic former trade fair grounds: the Fiera Milano. On the surface, over half of CityLife Milano will be covered with upwards of 168,000 square meters of landscaped parkland dedicated to pedestrians and bicycles. This lush, pedestrianized space will be centered around a grand new piazza - named 'piazza delle tre torri' - shaped by a trio of towers and surrounded by a cluster of residences, all designed by three world-renowned architects. As previously mentioned, Arata Isozaki and Andrea Maffei has contributed the Isozaki Tower, which is planned to become the tallest skyscraper in Italy at 202 meters and will be built alongside the curved, 150 meter Libeskind Tower by – you guess it – Daniel Libeskind. To complete the triad, Zaha Hadid has designed a twisting, glazed tower, which will rise 170 meters into the skyline.
More on the Hadid Tower and surrounding development after the break…
NBBJ's design for the new Samsung Headquarters in Silicon Valley will become one of the new buildings to relieve the city of its dull, nondescript two-story office architecture that dominates the landscape and introduce a new culture of office environments with a little push from the architecture itself.  According to the LA Times by Chris O'Brien this architectural endeavor is just one move to establish ground in the rivalry between Samsung and Apple, whose highly anticipated spaceship-like, Foster + Partners-designed Cupertino Campus has made waves in the design community.  Technologically innovative and influential companies like Samsung, Apple, Google (also designed by NBBJ), Facebook, and Nvidia have engaged in a cultural shift of the work environment to create a hospitable and creative community for their employees.  The architecture of the campuses and offices introduced by each of these companies reflect the goals of an innovative business model that engages its employees in an innovative work environment that fosters collaboration and creativity.
See how the new Samsung Headquarters innovates office building design after the break.
One thing Google has become known for is their spectacular work environments. From playful employee lounges to environmentally sensitive design, the multifaceted internet giant has successfully transformed hundreds of existing spaces from around the globe into casual work environments that spawn innovation, optimizes efficiency, and boasts employee satisfaction. Much like many other California-based corporations, Google has been toying with the idea of building their own office space from scratch. Well, this dream will soon be realized, as the company has teamed up with Seattle-based NBBJ to expand their current, 65-building "Googleplex" in Mountain View, California. By 2015, Google plans to construct a 1.1-million-square-foot complex known as "Bay View" on a neighboring 42-acre site.
More on Bay View after the break…
Silicon Valley visual-computing pioneer Nvidia has joined the expanding list of tech moguls seeking to transform their work environment into the physical manifestation of their innovative business model. Nvidia CEO Jen-Hsun Huang has released the first schematic renderings – designed by Gensler - that depict a pair of 250,000 square foot triangular motherships centered around collaboration – a complete contrast to the typical, dated office building commonly found throughout Silicon Valley's "oddly banal" landscape.
More after the break…