Last monday, Columbia University's Avery Hall was buzzing.
The Graduate School of Architecture, Planning and Preservation (GSAPP) hosted a highly attended event that welcomed respected academics and professionals from architecture and real estate to what the dean, Mark Wigley, warned might take the form a a celebrity roast. Vishaan Chakrabarti, a partner at SHoP Architects and director of the Center for Urban Real Estate at Columbia, was on deck to deliver an abridged, more "urban version" of a longer lecture on his new book, A Country of Cities: A Manifesto for an Urban America. Proceeding the twenty minute lecture, an "A-list" panel of architects and historians -  that included Kenneth Frampton, Gwendolyn Wright, Bernard Tschumi, Laurie Hawkinson and Reinhold Martin – lined up to discuss Chakrabarti's work.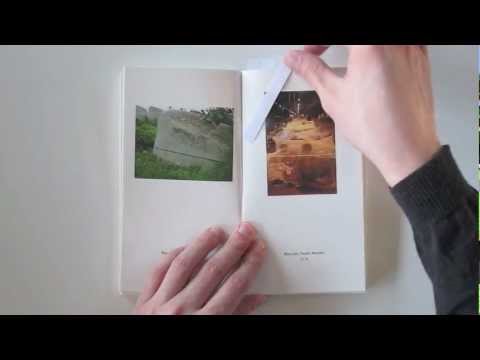 For the 2012 Venice Biennale, Swiss architect Valerio Oligiati curated a collection of images selected from well-known architects.  The concept of the collection – "Pictographs – Statement of Contemporary Architects" – were inspirational images that have guided the work of these architects.
These images portray a wide range of subjects that represent the basis of the architects' work from inspiring images to diagrammatic interpretations of concepts to details and materials.  The collection will be assembled into a book that will contain a total of 44 "musees imaginaires".
More after the break.
Like no other style, Art Deco represents a built manifestation of the interwar period's enthusiasm and splendor. In London, buildings of this era reflect the elegance, progress and assertiveness that describe the modern metropolis age. Even today, these buildings have lost none of their aura and appeal, yet they lack any proper documentation.
Together, Niels Lehmann and Christoph Rauhut have worked tirelessly for the past three years researching and photographing London's architectural Art Deco heritage. With your help, they will feature over 230 buildings with large-scaled photographs in the soon-to-be published book "Modernism London Style." Follow this link to become a supporter and learn more.
Continue after the break to view more photos.
The monograph 2G presents a new way of approaching Chilean architecture. In the wake of the interesting publications of Mathias Klotz (2G 26, 2003), Smiljan Radic (2G 44, 2007) and Cecilia Puga (2G 53, 2010), now comes that of  Pezo von Ellrichshausen, a firm that has proven itself around the world for its consistently outstanding, contemporary works (you can see some examples here).
A Kickstarter campaign started by Birch Books Conservation owner Birch Cooper will see the library collection of Philip Johnson's Glass House collated in a new book – The Library of Philip Johnson: Selections from the Glass House. Conceived as a resource for architects, architecture aficionados, and the general public, the book will illuminate many of the philosophies and ideologies that Johnson contributed to American modernism. Featured under the cover will be 100 selections that have been photographed and researched with a brief synopsis by the authors, in addition to the inventory list of all the books contained within the Library Studio of Philip Johnson. With an anticipated publishing date later this fall, it will be Birch Books Conservation's first publication. Containing over 350 photographic illustrations, the 250 page volume is sure to be an excellent addition to any architecture collection.
When David Basulto and David Assael from ArchDaily went to NY and interviewed Work AC, they got the chance to see this book before being published. Now, it has been published as the catalog of the 49 Cities exhibition we featured a couple of weeks ago, currently taking place at the Storefront for Art and Architecture.
49 Cities sets out to crunch the numbers of several centuries of unrealized urbanism, all the way from the ideal Roman city to the great utopian projects of the 20th century. Through plans, sections, charts and scale drawings, 49 cities are observed statistically and presented in an unprecedented comparative study, the result of a research project conducted over several years. Despite the fact that these cities never actually existed in their intended form, this overview of utopian urbanism provides a remarkable insight into our understanding of the contemporary metropolis.
How many inhabitants would Buckminster Fuller's Tetrahedron City house? What would the density of Rem Koolhaas' Exodus plan for London, or Superstudio's Continuous Monument, have been had they ever been realized? How would they compare in scale to Kenzo Tange's Tokyo Bay project, or to Corbusier's Ville Radieuse?
You can buy the book here ($25.00), and there's also a free 20-page sample PDF for you to download.