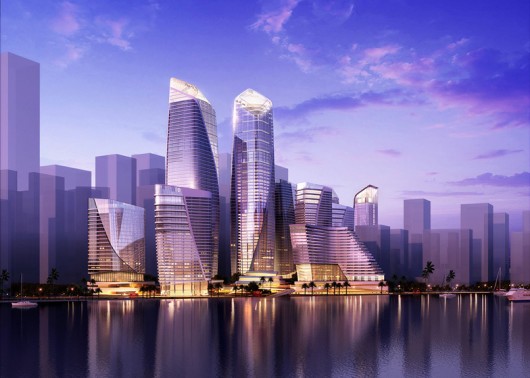 Farrells has been announced as winner of an international competition to masterplan two prominent commercial zones in Shenzhen's Qianhai financial district. Adjacent to the district's Qianhaiwan metro station, the two districts are expected to boost cross-border trade between Shenzhen and Hong Kong. The first, 460,000-square-meter masterplan will feature a 320-meter-tall skyscraper and two 185-meter gateway towers, providing high-end office, residential and retail space, as well as serviced apartments.
In this intriguing and often insightful two-part interview with Section D, Monocle's weekly design radio show, Sir Terry Farrell discusses at length the findings of his review into UK architecture as well as his views on the current state of architecture in the UK and the world. Looking to the future of the profession, Farrell says he sees architects as one of the key contributors to the world's social future: "We live in what we've built, we're an urban-building creature… I call it the urbi-cultural revolution."
Read more about the interview, and listen to both parts of the interview, after the break
A recent report by the UK Architectural Education Review Group has highlighted the high cost of education as a barrier which prevents less wealthy students from accessing the profession, reveals BDonline. Among a number of concerns raised about the current state of architectural education, it says that the cost to study architecture in the UK could "create an artificial barrier to the profession based solely on a student's willingness to accept high levels of personal debt".
Architecture has long been seen as a pastime of the wealthy, as evidenced by Philip Johnson's claim that "the first rule of architecture is be born rich, the second rule is, failing that, to marry wealthy". However, the report acknowledges the fact that making the profession open to people of all backgrounds is not only a moral imperative, but will be vital to bring the best talent into the field.
Read more about the barriers surrounding the profession of architecture after the break…
Last week the UK's Culture Minister Ed Vaizey announced that he was commissioning a review of the country's architecture policy, to be led by Sir Terry Farrell along with a number of high profile advisors, including Thomas Heatherwick, Alison Brooks and Alain de Botton. According to Vaizey, the review, expected to be complete by the end of the year, "will be a rallying point for the profession."
In his article in The Guardian, Olly Wainwright rather hopefully questioned: "might this year-long study result in an innovative new piece of legislative guidance – perhaps along the lines of Denmark's architecture policy, introduced in 2007?" While Wainwright somewhat flatly concludes, "somehow, that seems unlikely," there's no doubt that the UK could only stand to gain from learning from Denmark's innovative policy.
So what lessons could the UK (and the world) learn from the Danes? Read on after the break…
Architects: TFP Farrells
Location: Beijing, China
Project Year: 2008
Photographs: Zhou Ruogu, Fu Xing, Oak Taylor Smith
Architects: TFP Farrells
Location: Guangzhou, China
Project Year: 2010
Photographs: Courtesy of TFP Farrells, Nick Hufton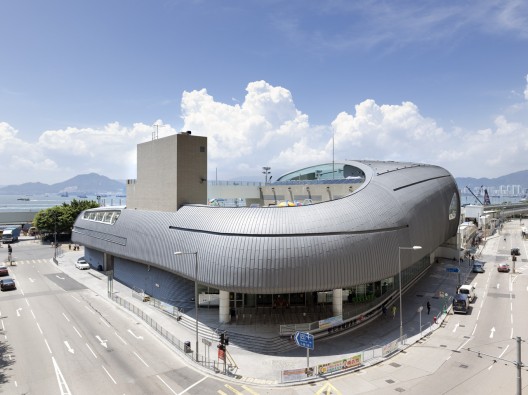 Architects: TFP Farrells
Location: Kennedy Town Praya, Sai Wan, Hong Kong
Photographs: TFP Farrells, Marcel Lam
Architects: TFP Farrells
Location: Shenzhen, China
Client: Kingkey Group
Interior Design: Laguarda.Low
Structural Engineer: Ove Arup & Partners
Tower height: 441.8 m
GFA: 210,000 sqm
Completed: September 2011
Photographs: Carsten Schael, Fu Xing, Jonathan Leijonhufvud