Today we celebrate the 126th birthday anniversary of Mies van der Rohe! The German-born American architect and educator convinced us all with his glass-and-steel buildings that "less is more". Mies helped defined modern architecture and is known as one of the 20th century's greatest architects.
To celebrate we have changed our logo to a Mies doodle, inspired by the Google doodle which is also honoring Mies today.
In honor of Mies, revisit his work at ArchDaily:
For more information you can also visit the Mies Society website.
You can also check this great infographic on his work.
Today, one of the leading exemplars of classic Modern architecture reopens after a two year hiatus. The freshly renovated Villa Tugendhat underwent a monumental restoration and rehabilitation, starting in January 2010, with the aim of preserving and conserving the original building substance and layout, including the construction details, materials and technical system. Renewal work also included the lavish interiors and lush garden. Continue after for the break to learn more about Mies van der Rohe's renewed masterpiece.
Curbed lead us to Colorado-based webcomic Grant Snider and his clever blog Incidental Comics. Snider uses the classic "glass houses" proverb in his own unique depiction of midcentury "Iconic Houses", highlighting The Glass House by Philip Johnson, Farnsworth House by Mies Van der Rohe, Villa Savoye by Le Corbusier and Fallingwater by Frank Lloyd Wright.
Curious about the red beavers gnawing at the Farnsworth House? Snider clears up the confusion stating, "In an earlier draft of this comic, it appeared the Farnsworth house was being gnawed by ordinary beavers. My architect brother informed me that Mies van der Rohe was known for his innovations in steel and glass, not wood. So just to clarify: those are MUTANT beavers."
We found this great image from The All Nighter – a tumblr dedicated to students who want to share and prospective students who would like to know about the architecture studio experience. The ArchDaily team would like to wish you a wonderful holiday season and a happy new year!

Built in Czechoslovakia in 1930 by German architect here.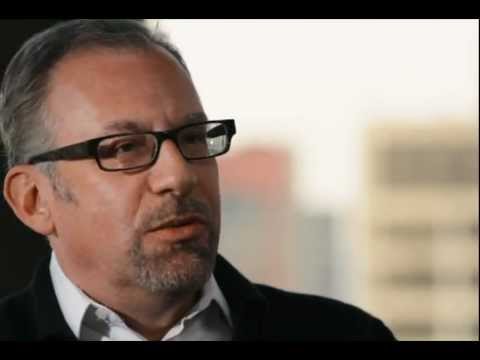 DeStefano Partners shared with us their new documentary on Mies van der Rohe and his 1951-52 McCormick House in Elmhurst, Illinois by the Elmhurst Art Museum. Please refer to the above video for the complete documentary.
The design of gas stations is mostly stripped down to that required for bare function. The inextricable relationship of the aesthetics of modernism to that of the automobile begs a different approach, one that fulfills the traditional function of a gas station but also reflects shifting movements within design. Just like the cars that have driven up to utilize them, these gas stations represent design principles contemporary to the time in which they were constructed.
This week, with the help of our readers, our Architecture City Guide is headed to Berlin. The twentieth century changed nearly all cities, but perhaps none more so than Berlin. From its destruction in World War II that left few historic buildings intact to its division until 1989 that brought together the architecture of two competing ideologies into one city, Berlin's modern and contemporary architecture speaks to a past that seldom accompanies such recent additions. The city is filled with new and wonderful architecture that might not have found space in other cities in Europe. With that in mind, we were unable feature all our readers' suggestions on the first go around. We will be adding to the list in the near future, so please add more of your favorites in the comment section below. Once again, thanks to all our readers for your help.
The Architecture City Guide: Berlin list and corresponding map after the break.
This week, with the help of our readers, our Architecture City Guide is headed to Barcelona. We recently featured an engaging video where Wiel Arets half jokingly said Barcelona is fantastic but boring. He continued to say as soon as Sagrada Família is finished Barcelona is done; there is nothing left to do there (10:50). Arets can say what he wants about Barcelona supposedly being boring, but our city guide doesn't reflect this. Barcelona is filled with fantastically expressive architecture that springs from its proud Catalan culture. It was impossible to feature all our readers suggestions in the first go around, and we did not even come close to including some of the most iconic building such as Casa Milà. Thus we are looking to add to our list of 24 in the near future. Further more there are so many fabulous buildings on the drawing board or under construction, i.e. the projects in the @22 district, we'll most likely be updating this city guide for quite awhile, regardless of Sagrada Família's completion.
Take a look at our list with the knowledge it is far complete and add to it in the comment section below.
The Architecture City Guide: Barcelona list and corresponding map after the break.
We saw this incredible set of posters from iconic architects created by artist Andrea Gallo and felt the need to share them with you. They will be available for sale soon, so we look forward to buy one and decorate our office! Which one would you get? Check the posters of Frank Lloyd Wright, Le Corbusier, Louis Kahn, Alvar Aalto and Walter Gropius after the break.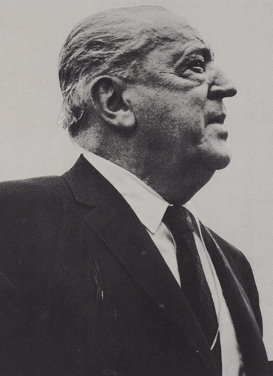 Today the architecture world is celebrating Ludwig Mies van der Rohe's 125th birthday. To mark this day, the Mies van der Rohe Society is celebrating with cocktails, student exhibits and a brief presentation on collecting the master's work. If you are in or around Chicago you might to check it out. For all our articles that involve this architectural giant click here.
We are headed to the windy city of Chicago for this weeks Architecture City Guide series.  Jam packed with architecture from Frank Lloyd Wright and Mies van der Rohe, here are our 12 recommendations if you are visiting Chicago.  Head to the comment section and share your recommendations for additional buildings to include on our list!
The Architecture City Guide: Chicago list and corresponding map after the break!