These images from artist Xavier Delory show Le Corbusier's celebrated Villa Sovoye in a shocking state of disrepair. With stones and spray paint, vandals have tragically defaced its pristine walls and windows. Don't panic: the images shown here are photoshopped. But what if they weren't? In this article originally published by Metropolis Magazine as "Modernism in Ruins: Artist "Vandalizes" a Le Corbusier Masterpiece," AJ Artemel explores how our shock and dismay at such images exposes an underlying hypocrisy in our reverence for famous modernist works, and proposes that perhaps Modernism and vandalism are more closely related than we thought.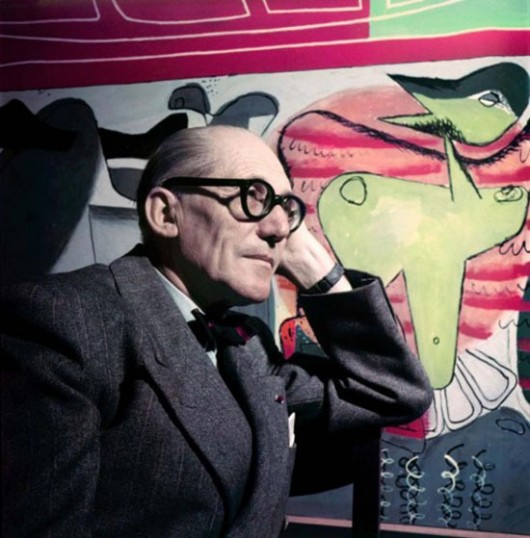 "Space and light and order. Those are the things that men need just as much as they need bread or a place to sleep." 
The Swiss-born architect, urban planner, designer, painter and writer Charles Edouard Jeanneret-Gris (1887-1965), better known as Le Corbusier, is widely regarded as one of the pioneers of the modernist movement in architecture.  Over the course of his five-decade career, he saw work built across Europe, India, and the United States.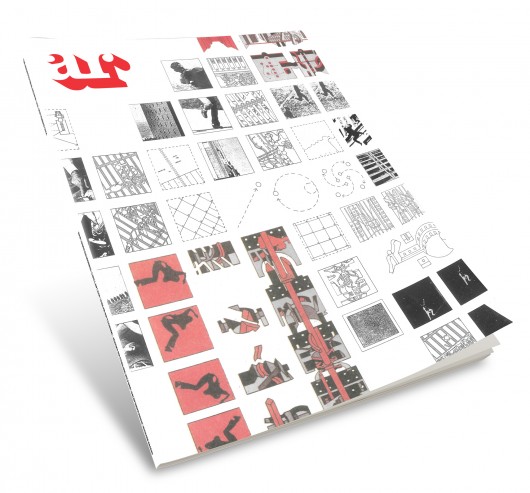 ArchDaily is continuing our partnership with The Architectural Review, bringing you short introductions to the themes of the magazine's monthly editions. In this post, we take a look at AR's September 2014 issue, which includes an examination of the sometimes difficult relationship between architecture and disability. Here, AR Editor Catherine Slessor argues that we should adapt our understanding of Le Corbusier's Modulor Man to be more inclusive, asking "What happens when disability is not seen as a problem for architecture to solve, but as a potential generative impetus?"
From Vitruvius to Le Corbusier, the mathematical proportions of the human form have historically been used to shape and define architecture. Man is, essentially, the ultimate measure of all things. The famous Modulor Man was originally based on the height of the average Frenchman (1.75 metres, or 5 feet 9 inches) but was later increased to a more strapping 1.83 metres (6 feet) because of Corb's penchant for English detective novels in which (literally) upstanding characters such as policemen, were always 6 feet tall.
In this 2001 lecture titled "Architecture is Propaganda," seminal architect, educator, and co-founder of OMA Elia Zenghelis discusses the development of ideologies that shape architectural discourse vis-a-vis architectural education. Arguing that architectural education is motivated by religious, socio-political, and economic principles, Zenghelis makes the case that the war-torn 20th century has been an era of upheaval and conflict, resulting in the loss of historical context and a confused state for artists and architects. Proposing the idea that architecture is a servant of power, and is thus intrinsically intertwined with political and societal trends, Zenghelis urges a return to a contextualized understanding of architectural history in order for contemporary architects to develop a sensitive and nuanced approach to their practice. 
Discussing his relationships and collaborations with former students and colleagues Zaha Hadid, Rem Koolhaas, and Peter Eisenman, as well as the political and architectural legacy of such giants as Le Corbusier and Mies van der Rohe, Elia Zenghelis provides a compelling conversation about the inherent role of architecture in political discourse.
Don't miss the other lectures in The Berlage Archive series: 
If you don't have access to an architecture library (and even if you do), sifting through shelves can take hours. Buying books can be even more painful — for your wallet, at least. Instead, why not browse this list of 25 books that are all free and easily accessible online? Some are well-known classics of architecture literature, but we hope you find a few surprises as well.
Five of history's most iconic modern houses are re-created as illustrations in this two-minute video created by Matteo Muci. Set to the tune of cleverly timed, light-hearted music, the animation constructs the houses piece-by-piece on playful pastel backgrounds. The five homes featured in the short but sweet video are Le Courbusier's Villa Savoye, Gerrit Rietveld's Rietveld Schröder House, Ludwig Mies van der Rohe's Farnsworth House, Philip Johnson's Glass House and Frank Lloyd Wright's Fallingwater.
In honor of Bastille Day, we've rounded up some of our favorite AD Classics built in France. From Bernard Tschumi's Parc de la Villette to our most popular classic project, Le Corbusier's Villa Savoye, take a moment to revisit these renowned works.
Check out this rare footage that captures Le Corbusier as a "young man of 71-years-old" surrounded by paintings and discussing his work, poetry and the "ideal city" within his 1933, self-designed Paris flat.
Where do you receive inspiration? Nalina Moses asked the question to nine contemporary residential architects, asking each to choose one residence that had left an impression on them. The following answers were first published on the AIA's website in the article "Homing Instinct."
When nine accomplished residential architects were asked to pick a house—any house—that has left the greatest impression on them as designers, most of their choices ran succinctly along the canon of American or European Modern architecture. Two—Alvar Aalto's Villa Mairea and Pierre Chareau's La Maison de Verre—were even tapped twice.
If the houses these designers chose weren't surprising, the reasons they chose them were. Rather than groundbreaking style or technologies, what they cited were the moments of comfort, excitement, and refinement they offered: the restful proportions of a bedroom, the feel of a crafted wood handrail, an ocean view unfolding beyond an outdoor stair.
In a public interview, director Mary McGuckian speaks with Shane O'Toole of DoCoMoMo Ireland about her soon-to-be-released film, "The Price of Desire," a biopic about the influential Irish modernist Eileen Gray – narrated from the perspective of Le Corbusier, no less. McGuckian explains how the film and the extensive research behind it went far beyond the usual remit of a biopic. Indeed, not only did it spawn an accompanying documentary ("Gray Matters", directed by Marco Orsini) and book, it even played a pivotal role in the restoration of E1027, Gray's seminal house design, to a point where it was possible to film on location.
McGuckian explains how the film deals with "the universal female experience, particularly for creative women… the lifetime experience of Eileen Gray was a combination of the time she lived in, the personality she was, and for want of a better expression, insidious chauvinism." The film casts Le Corbusier as Gray's rival, who defaced E1027 with his infamous murals, but also uses a little cinematic license to present him as the admirer who tells "the story, from his point of view, of how Eileen Gray came to be the most important, inspirational and innovative architect of their generation, and gives her back the right to be recognized for that work."
This article by Avinash Rajagopal, originally published in Metropolis Magazine as 'The Little Prince' and Le Corbusier investigates the link between Le Corbusier and Antoine de Saint-Exupéry, writer of The Little Prince.
On October 22, 1929, a French architect got on the inaugural flight of the Aeroposta Argentina, a pioneering airline service that flew from Buenos Aires to Asuncion del Paraguay, flown by a French co-pilot. The act of flying would deeply influence the creative output of both passenger and pilot.
The former, of course, was Le Corbusier. The latter was Antoine de Saint-Exupéry, later to be famous as the creator of The Little Prince (1943), the well-beloved tale of a planet-hopping, fox-befriending, flower-loving space child.
Read on after the break for more about the pair
Originally posted in Metropolis Magazine, Samuel Medina reports on the irreparable damage caused by vandalism at Le Corbusier's Chapel of Ronchamp.  
On Friday, a nun gave warning that the Chapel of Ronchamp, considered by many to be one of the key architectural works of the last century, had been vandalized. When police arrived on the scene, they found signs of forced entry: a stained-glass window, one of many executed by Le Corbusier, was broken and a concrete trunk was missing. As Le Monde reports, the intruders had also attempted to gain entry via a door. The overall damage was, according to some, "priceless" because the stained-glass had borne an original illustration by Le Corbusier. An initial assessment from the department of historical monuments found the window to be irreparable.
Where does architecture and the automobile industry meet? Many architects, including Le Corbusier, have tried to understand how building construction can be more like car manufacturing, with mass-produced parts that can be easily assembled on site. Ford recently explored the idea at their Design with a Purpose: Built Tough panel discussion held at New York's Center for Architecture. Click here to read The New York Times' coverage of the discussion, and check out ArchDaily editor-in-chief's thoughts on cars and architecture here.
Since the dawn of the modern era, there has been a strong relationship between architecture and the car, especially in the works of Le Corbusier.
Le Corbusier was fascinated by his car (the Voisin C7 Lumineuse); the aesthetics of this functional, mass produced machine deeply influenced his designs. Its focus on function translated into his concept that houses should be "machines for living" and inspired a series of experiments of mass produced, pre-fab houses (such as the Maison Citrohan). Most of these concepts were later materialized in the iconic Villa Savoye, whose floorplan was even designed to accommodate the car's turning radius. 
LEGO® has officially announced the next addition to their architecture-inspired products: The United Nations Headquarters. Standing alongside New York City's East River, the United Nations Headquarters is a beacon of modernism and international collaboration, designed by a team of multinational architects including Le Corbusier and Oscar Niemeyer. Scaling 5 inches high x 8 inches wide x 6 inches deep, this representation of the UN Headquarters costs  $49.99.
Check out more about the building and its history here.