What influence do art and space have on the contemporary architectural design process? MoMA's most recent exhibition on architecture and design Conceptions of Space strives to answer this question. Themed under the umbrella of spatial relations, Curator Pedro Gadanho ruminates on the subject in a broad and philosophical sense. The exhibition delves into the topic using an interdisciplinary approach, incorporating research from French philosopher Michel Foucault on the subject of the expanded field. The exhibition aims to explore the relationship between the development of space and its deep-seated roots in the creative arts.
What happens when seven internationally acclaimed architects are invited to design sculptural bus stops for a tiny Austrian village of 1000 inhabitants? Collaborating with local architects and utilizing local materials to design the pavilions, Alexander Brodsky, Rintala Eggertsson, Ensamble Studio, Architecten de Vylder Vinck Taillieu, Smiljan Radic, Sou Fujimoto, and Wang Shu's Amateur Architecture Studio worked with Austria's Verein Kultur Krumbach to carry out the BUS:STOP project and usher in a unique new facet of culture to Krumbach. We brought you images of the design proposals earlier, and now we have photos of the incredible results: Hufton + Crow has just released a stunning new set of images showcasing the completed bus stops.
Hufton + Crow's brilliant photography captures the inimitable originality and sensational quality of the uniquely crafted pavilions embedded within the Austrian landscape. Immerse yourself in Krumbach and check out the latest images after the break.
Wiel Arets, Dean of the College of Architecture at Illinois Institute of Technology (IIT) and Dirk Denison, Director of the Mies Crown Hall Americas Prize (MCHAP), have announced the inaugural MCHAP shortlist – 36 "Outstanding Projects" selected from the 225 MCHAP nominees.
"The rich diversity of these built works is a testament to the creative energy at work in the Americas today," said Arets. "When viewed alongside the innovative work by the MCHAP.emerge finalists and winner, Poli House by Mauricio Pezo and Sofia von Ellrichshausen which we honored in May, we see the evolution of a distinctly American conversation about creating livable space." See all 36 winners after the break.
A year in the making, Krumbach in Austria has unveiled seven eye-catching bus shelters which have turned the world's gaze on the tiny village. Designed by internationally renowned architects such as Wang Shu, Sou Fujimoto and Smiljan Radic, who worked in collaboration with local architects and craftsmen, the whimsical structures will put the village of 1000 residents on the map.
Curator Dietmar Steiner praised the commitment of those involved, saying "the entire project succeeded because it was supported in the most generous fashion by more than 200 people." This included the architects, who took up their projects for little more than a free holiday in the area and the chance to engage in an unusual challenge. However, BUS:STOP was not merely a vanity project: Verena Konrad, Director of vai Vorarlberger Architektur Institut, noted that the project was important for "the successful connection of infrastructure and mobility for the rural area."
See images of all 7 shelters after the break
As part of the CA Group's lecture series, "Architour," principal of Ensamble Studio, Antón García-Abril & Débora Mesa, will give a lecture at 15:30 on March 29th at Tongji Architectual Design (Group) Co.,Ltd.(TJAD) auditorium in Shanghai. For 2013 through 2015, "Architour" has as its theme "New Force of Architecture – Leading Young Architects": each year, the CA Group will select nine young, global leaders in architecture (four from Asia and five from the West) to lecture on topics that cross typologies and disciplines, from architectural design, urban planning to interior design. Sou Fujimoto, Hirata Akihisa, Christian Kerez and Thomas Heatherwick were the series' first speakers.
At the end of each year, an exhibition will be mounted; and at the end of the years, the contents of the lectures will be published as a book.
More info on the "Architour" at the CA Group's website and weibo.
Title: Lecture: Antón García-Abril & Débora Mesa in Shanghai
Organizers: CA GROUP, TJAD, China Fortune Properties(GROUP)co., Ltd, China Vanke Co., Ltd., Bulthaup
From: Sat, 29 Mar 2014 15:30
Until: Sat, 29 Mar 2014 17:00
Venue: Tongji Architectual Design (Group) Co.,Ltd.(TJAD) Auditorium 1st floor
Address: Siping North Road, Jinshan, Shanghai, China
Architects: Ensamble Studio
Location: Mexico City, Federal District, Mexico
Author Of The Project: Antón García- Abril
Associate Architect: Elena Pérez, Alba Cortés
Area: 11,500 sqm
Year: 2012
Photographs: Roland Halbe, Courtesy of  Ensamble Studio
Krumbach, a small Austrian village of 1000 inhabitants, is not the place you'd expect to find structures from a variety of architecture's biggest names. But thanks to Verein Kultur Krumbach, a new association dedicated to encouraging culture in the village, that's exactly what's happening, with seven international architecture firms agreeing to design bus stops for Krumbach.
Read after the break to find out more about the seven designs.
BUS:STOP Krumbach is a recently initiated project in the Bregenzerwald region of Austria that will pair seven well-known architecture offices from around the world with seven local architects and allow them to work together on the design of seven new bus shelters in the town of Krumbach. A true collaboration between tradition and innovation, national and international, BUS:STOP hopes to create a series of small and functional buildings with their own unique characters that tell not only the story of these architects, but also of this special region.
For the list of participating offices and to learn more about BUS:STOP, read on. 

During the 13th Venice Architecture Biennale opening, we had the chance to interview Débora Mesa, curator of the Spain Pavilion together with Antón García-Abril, partners at Ensamble Studio.
SPAINLab, the name of the exhibit, looks to expose the research process behind the works of contemporary Spanish Architects:
More photos about the pavilion and description from Anton and Débora after the break:
Architects: Ensamble Studio
Location: Mexico D.F, Mexico
Architect in Charge: Antón García- Abril
Associate Architect: Elena Pérez
Construction manager architect: Alba Cortés
Project Team: Débora Mesa, Joaquín Gallegos, Alba Beroiz, Jaime Alcayde, Cristina Moya, Juan Ruiz Antón, Tomaso Boano, Federico Letizia
Developer: SGAE – GRUPO CARSO
Project Management: INPROS
Construction Company: GRUPO PC
Structural Engineering: COLINAS DE BUEN
Project Area: 11,500 sqm
Photographs: Roland Halbe, Ensamble Studio
Architects: Ensamble Studio
Location: Las Rozas, Madrid, Spain
Principal in Charge: Antón García- Abril
Collaborators: Elena Pérez, Débora Mesa, Jorge Consuegra, Marina Otero, Ricardo Sanz
Technical Architect: Javier Cuesta
Promotor: Hemeroscopium
Contractor: Materia Inorgánica
Project year: 2005-2008
Constructed Area: 400 sqm
Photographs: Ensamble Studio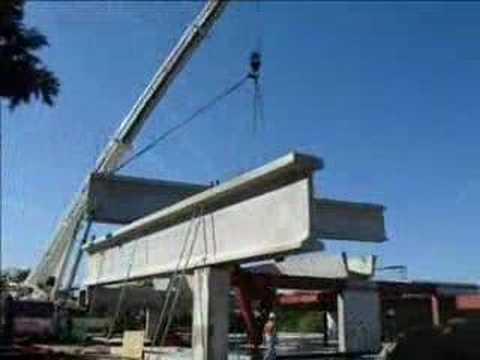 Architects: Ensamble Estudio / Antón García-Abril
Location: Costa da Morte, Spain
Collaborator: Ricardo Sanz
Quantity Surveyor: Javier Cuesta
Collaborator Companies: Tongadas & Zuncho Dolorido, SL. / Galicorte / Macías Derribos / Suministros Zurich / Ganadería Paulina
Project Area: 25 sqm
Project Year: 2006-2010
Photographs: Roland Halbe & Ensamble Estudio
Spanish architects Ensamble Studio shared with us their building for the SGAE Offices in Spain (the equivalent to the RIAA in the USA). Once again, Ensamble Studio shows us an impressive use of mass, using stacked stone slabs to create an intermediate space with filtered light. It also has a wall built with used CDs on the inside.
Architects: Ensamble Studio
Location: Santiago de Compostela, Spain
Principal in Charge: Antón García- Abril
Collaborators: Bernardo Angelini, Eduardo Martín Asunción, Arantxa Osés, Débora Mesa, Andrés Toledo, Guillermo Sevillano
Quantity Surveyor: Javier Cuesta
Developer: Santiago de Compostela´s Consortium
Construction Management: O.H.L
Project year: 2002
Constructed Area: 1,700 sqm
Photographs: Ensamble Studio
The Rice Design Alliance Prize, presented annually, has been created by Rice Design Alliance (RDA) to recognize exceptionally gifted architects in the early phase of their professional career. The jury saw avant-garde architecture and a personal language in the work of Antón García-Abril that is at the forefront of the contemporary architectural scene.
RDA – a committee of architects and academics – will meet annually to review the work of national and international architects, young talents that exemplify excellence in design and are within their first 15 years of professional practice.
The inaugural "Rice Design Alliance Prize" was formally delivered to Antón García-Abril, founder of Ensamble Studio (Madrid), on April 15 in Houston. In addition García-Abril gave a lecture to present his latest work.
More images, after the break.