The Headquarters Krogmann in Lohne-Kroge, Germany, by Despang Architekten investigates the numerous characteristics and fundamental opportunities inherent within wood and exhibits a modern approach to the craftsmanship of traditional German vernacular. Designed as a new corporate center of operations for the woodworking company Krogmann,  this new office would need to succeed not only in handcrafting a new image for them, but also serve as a catalyst for future growth while showcasing their ability as 'makers' in the field of construction.  Having worked as the builders for several projects for Despang Architekten, their choice to retain them as the design architects for their own project was a natural extension of an already solid relationship built upon the dedication to quality and progressiveness. As an extension of this article, we also had the opportunity to speak with Principal and University of Hawaii Associate Professor Martin Despang about the process involved in the making of this project.
More details and our Q&A with Martin after the break.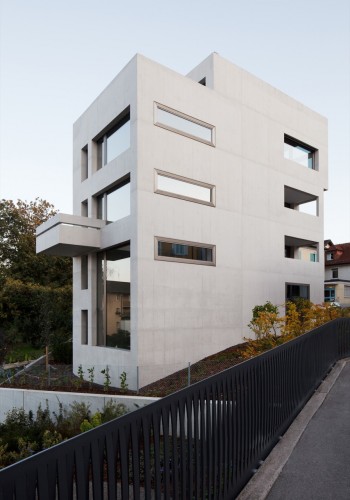 Architect: Moos Giuliani Hermann Architekten
Location: Horgen, Switzerland
Completion: 2011 
Built Area: 260 sqm 
Photographs: Beat Bühler
Architects: GH+A | Guillermo Hevia
Location: Monterrey, Mexico
Project Team: Tomás Villalón, Francisco Carrión, Guillermo Hevia García, Marcela Suazo
Client: Grupo KALOS
Contractor: Grupo KALOS
Project Area: 450 sqm
Project Year: 2009
Photographs: Guillermo Hevia H.
In an article originally published on Plataforma Arquitectura, Guillermo Hevia Garcia describes his experience when visiting the Unité d' Habitation in Marseille, France, also known as Cité Radieuse. On February 9th, the building was overcome by a large fire that was said to have been started due to a heating problem. The blaze took  hundreds of firefighters nearly a day and a half to put it out. Eight residential units and four hotel rooms were destroyed, and approximately 35 other units were severely damaged by smoke or action relief. Most residents have returned home to the Unité d' Habitation, Le Corbusier's thesis on domestic life, as they continue to live the communal life that the renowned architect dreamt up.
Read on for more after the break.
Architects: Ensamble Studio
Location: Mexico D.F, Mexico
Architect in Charge: Antón García- Abril
Associate Architect: Elena Pérez
Construction manager architect: Alba Cortés
Project Team: Débora Mesa, Joaquín Gallegos, Alba Beroiz, Jaime Alcayde, Cristina Moya, Juan Ruiz Antón, Tomaso Boano, Federico Letizia
Developer: SGAE – GRUPO CARSO
Project Management: INPROS
Construction Company: GRUPO PC
Structural Engineering: COLINAS DE BUEN
Project Area: 11,500 sqm
Photographs: Roland Halbe, Ensamble Studio
Architects: Eugenio Simonetti + Renato Stewart
Location: Santiago, Chile
Design Team: Juan Santa Maria, Danilo Magni, Alvaro Romero
LEED certification (Silver): Energy ARQ
Lightning: Oriana Ponzini
Structure: Eduardo Spoerer
Client: Inmobiliaria Almahue S.A.
Year: Costanera Lyon 1, 2009-2011 (Completed), Costanera Lyon 2, 2011-2013 (Under construction)
Area: 42,000 sqm
Photographs: Nico Saieh, Guy Wenborne, Ana Maria Pincheira
Take a tour through the newly built Taltal Public Library, designed by Santiago based firm Murua-Valenzuela. The small town project is located opposite of the main square and close to the Alhambra Theater, which was also recently refurbished by the architects. Responding to a narrow site of 7 by 40 meters while being situated between mediators, the architects conducted a series of indoor spaces in order to "avoid the domestic condition." The spaces of varying heights house the library activities and end with a reading room that is connected to an interior courtyard. Construction has been completed and the Taltal Public Library is already in use.
The author of the project stated, "We are delighted to see the library being used by the community. We hope that in future the building will become a meeting place."
The video was completed by Nicolas Rupcich.
Architects: Benjamín Murúa, Rodrigo Valenzuela
Location: Taltal, Chile – Region of Antofagasta
Development: Ximena Vallejos, Miguel Mallea
Project Year: 2008
Construction: 2009-2010
Architects: Roger Christ
Location: Karlsruhe, Germany
Assistants: Ronni Neuber, Julia Url
Structural Engineering: Schmitt + Thielmann und Partner
Project Year: 2010
Project Area: 455 sqm
Photographs: Thomas Herrmann
This short film by Pablo Casals-Aguirre captures the formal perfection and daily life within Louis Kahn's architectural masterpiece, the Salk Institute. Kahn was commissioned in 1959 to design the inspiring facility for scientific research. The iconic facility became a designated San Diego Historical Landmark in 1991 and continues to attract daily admirers from all corners of the earth.
Review detailed information, images and drawings at AD Classics: Salk Institute / Louis Kahn.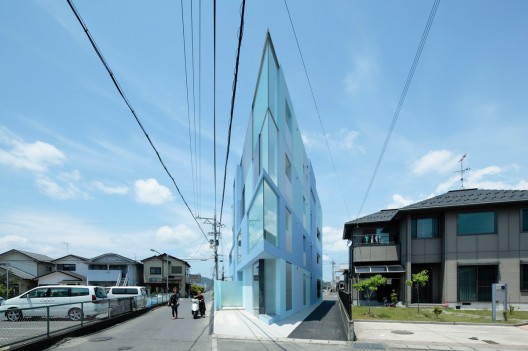 Architects: Eastern Design Office
Location: Shiga, Japan
Client: TOYO-KAIHATSU Co., ltd
Constructor: Okudakomuten Co., Ltd
Structure Planning: HOJO STRUCTURE RESEARCH INSTITUTE
Project Year: 2011
Project Area: 261 sqm
Photographs: Koichi Torimura
Architects: OLGGA Architects /  Alice Vaillant, Guillaume Grenu, Nicolas Le Meur
Location: Grande Synthe, France
Client: City of Grande Synthe
Engineering: Sogeti ingénierie
Acoustic: Abe acoustique
Project Year: 2011
Project Area: 2,433 sqm
Photographs: Julien Lanoo
Upon its Grand Opening September 4, 2011, the Stadium du Littoral, constructed in Grande Synthe, is the first facility north of Paris integrating five athletic disciplines under one roof. Designed by OLGGA Architectes, this athletic complex includes stadium seating for 617, two club houses, locker rooms, a community recreation room and administrative offices.
Architects: BBVH Architecten
Location: Den Haag, The Netherlands
Constractor: BB-X
Developer: Willson Real Estate
Project Year: 2009
Project Area: 250 sqm
Photographs: Luuk Kramer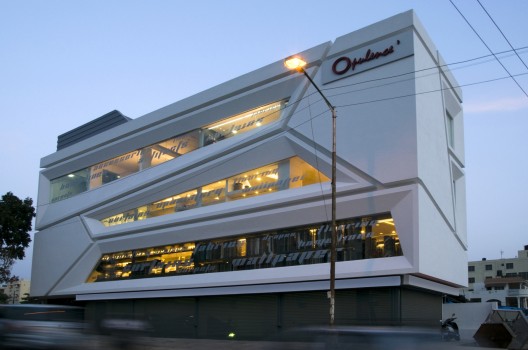 Architects: Cadence
Location: Bangalore, India
Project Team: Smaran Mallesh, Narendra Pirgal, Vikram Rajashekar, Rejin Karthik
Project Year: 2010
Photographs: Claire Arni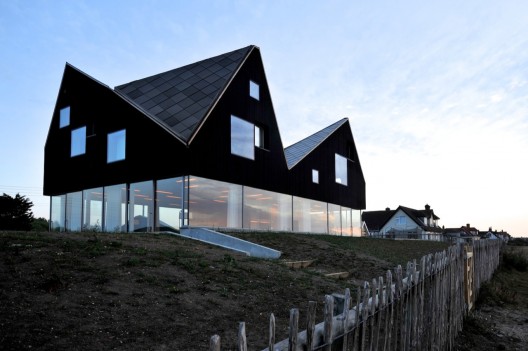 Architects: Jarmund / Vigsnæs AS Arkitekter MNAL / Einar Jarmund, Håkon Vigsnæs, Alessandra Kosberg, Anders Granli
Location: Thorpeness, Suffolk, England
Client: Living Architecture
Collaborating Architect: Mole Architects Ltd.
Project Year: 2010
Project Area: 250 sqm
Photographs: Nils Petter Dale
Architects: ALT arquitectura / Ángel Luis Tendero, Bernardo Cummins
Location: Madrid, Spain
Project Year: 2011
Photographs: Silvio Posada