Australian company ArchiBlox has released its design for the world's first carbon positive prefabricated house. Representing a new movement in ArchiBlox houses, the carbon positive house provides the option for a more environmentally-conscious design, through both reducing embodied energy that accompanies new-home construction and maintaining positive-energy production. The groundbreaking product line began its first installation on February 8 at Melbourne's City Square.  
IconicHouses.org is a database that aims to connect people with the 20th century's most architecturally significant houses, specifically those that have been converted into house museums. The organization aims to not only highlight these incredible structures to make the public more aware of them, but also prevent their demolition through conservation and fundraising efforts.
For another year, in 2014 ArchDaily has featured hundreds of houses from designers around the globe, with homes that appear to float above ground, sink below grade, snake through forests, jut over cliffs, and blur the line between building and environment. This year, we've seen some of the most intuitive, outlandish, and creative designs cropping up around the world, from São Paulo to Ho Chi Minh City to Stockholm, and to celebrate the end of the year we've rounded up our 50 best projects from 2014, representing an incredible range of living environments from the world's most innovative architects.
Enjoy the sandy surrounds of House in Miyake or the minimalist paradise of Love House; or escape for a getaway to Weekend House in Downtown São Paulo. Find out which houses stray from the norm, reviving the wooden cottage and redefining the stone cabin with a touch of linearity and serious panoramic views. Step inside wondrous spaces that soar skyward or connect with the earth, speak to the divine or convene with the spiritual – and yet all share the unmistakable feeling of 'home.'
Find out which houses make our list after the break
The Royal Institute of British Architects (RIBA) has announced the shortlist for this year's Manser Medal, the award given for Britain's best new house. With a shortlist comprising a mixture of two London townhouses, a seaside getaway and three remote getaways in Scotland and Wales, the winner of this year's Manser medal will be announced at the RIBA's awards ceremony on October 16th.
RIBA President Steven Hodder said of the shortlisted schemes: "With each of the projects, the architects have added real value to the homeowner's happiness and wellbeing. The originality, ingenuity and innovation on show in this shortlist should be an inspiration for anyone planning to build or make improvements to their own home. I encourage the UK's volume house builders to look at the shortlisted schemes – we all deserve to live in homes that comfort and delight us."
Read on after the break for all six shortlisted projects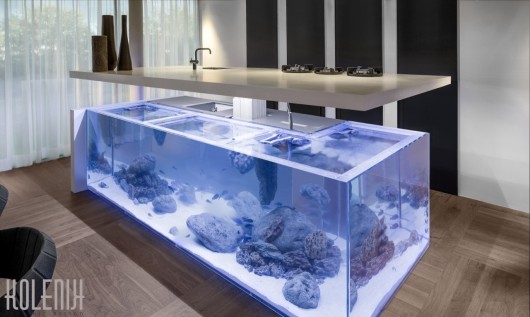 Amsterdam-based design firm Kolenik Eco Chic Design have released designs of their unique Ocean Kitchen, a transformative new take on residential space. The contemporary minimalist kitchen offers a moment of serenity to the viewer through the inclusion of a vast aquarium beneath the island's countertop. Positioned as the architectural centerpiece of the space, the island in Ocean Kitchen gracefully animates the surrounding kitchen.
Immerse yourself in photos of Ocean Kitchen after the break.
The winners of the 2014 AR House Awards have been announced, celebrating excellence and innovation in the design of a one-off house. This year, the jury consisted of AR Editor Catherine Slessor, Ben van Berkel (UNStudio), Yvonne Farrell (Grafton Architects), William Mann (Witherford Watson Mann Architects) and Abraham Thomas (Director, Sir John Soane's Museum).
Read on after the break for the full list of winners
Architects: Minarc
Location: Malibu, CA, USA
Architect In Charge: Minarc
Design Team: Erla Dögg Ingjaldsdóttir, Tryggvi Thorsteinsson
Year: 2011
Photographs: Courtesy of Minarc
Architects: Undurraga Devés Arquitectos
Location: Las Condes, Santiago Metropolitan Region, Chile
Architect In Charge: Cristian Undurraga
Design Team: Orlando Etcheberrigaray, Eduardo Castillo, Cristian Larrain
Landscape Architect: Juan Grimm
Area: 460.0 sqm
Year: 2007
Photographs: Cristóbal Palma
Architects: BETA OFFICE ARCHITECTS
Location: Rubi, Barcelona, Spain
Architects In Charge: Raúl Bañón Tomás, Brian Ramón Aguilar, Xavi Freire Cano
Area: 511.0 sqm
Year: 2012
Photographs: Miquel Coll Molas
Architects: Minarc
Location: Venice, Los Angeles, CA, USA
Design Team: Tryggvi Thorsteinsson, Erla Dögg Ingjaldsdóttir
Year: 2011
Photographs: Art Gray
Japan is famous for its radical residential architecture. But as Tokyo architect Alastair Townsend explains, its penchant for avant garde housing may be driven by the country's bizarre real estate economics, as much as its designers' creativity.
Here on ArchDaily, we see a steady stream of radical Japanese houses. These homes, mostly designed by young architects, often elicit readers' bewilderment. It can seem that in Japan, anything is permissible: stairs and balconies without handrails, rooms flagrantly cast open to their surroundings, or homes with no windows at all.
These whimsical, ironic, or otherwise extreme living propositions arrest readers' attention, baiting us to ask: WTF Japan? The photos travel the blogosphere and social networks under their own momentum, garnering global exposure and international validation for Japan's outwardly shy, yet media-savvy architects. Afterall, in Japan – the country with the most registered architects per capita – standing out from the crowd is the key to getting ahead for young designers. But what motivates their clients, who opt  for such eccentric expressions of lifestyle?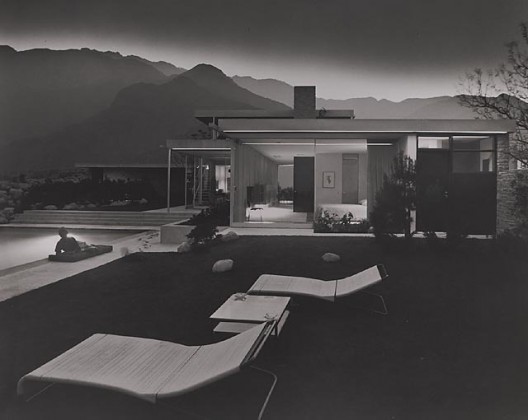 The mid-century modern master, Richard Neutra was well known for his cutting edge modernism. Since Julius Shulman immortalized his houses in his iconic photographs, Neutra's bright, airy homes have widely been seen as the pinnacle of modernism and desirability. One problem though, they're in high demand and it's not exactly like they're making any more Neutra buildings; in fact, quite the opposite is true and as a result they have become a pretty expensive commodity.
Read more about how to get your very own Neutra home after the break…
Graphic designer and curator Kenya Hara has put together a three week-long exhibition in Tokyo focusing on the future of the Japanese house. Hara argues that the housing industry can no longer be isolated but must be combined with other industries, technologies and ideas, including energy, transportation, communication, household appliances, the "vision of happiness" pursued by adults, the representation of Japanese traditions and aesthetics as well as a future vision of health. All of these elements he hopes to present and discuss at the House Vision Exhibition where more than ten types of futuristic houses are on display and daily seminars with expert urban planners, developers, contractors, architects, telecom and even gas organizations have been taking place.
Read more about the exhibition after the break.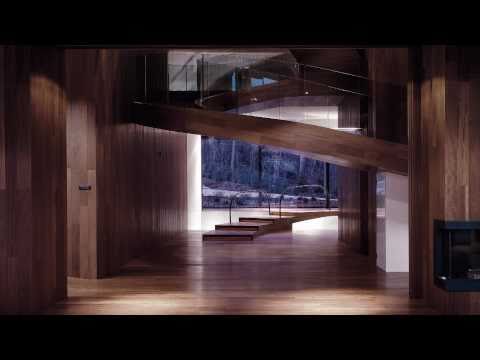 This is an update from the project already published in 2008 from slovenian architects OFIS arhitekti. In the words of the architects: "This project involved the extension of a 19th-century villa located in a beautiful Alpine resort next to Lake Bled. Both the old villa and the landscape were strictly regulated by the National Heritage."
Architects: Nervegna Reed Architecture ,  ph Architects
Design architect: Toby Reed
Location: Victoria, Australia
Project team: Toby Reed, Anna Nervegna and Peter Hogg of PH Architects
Project area: 364 sqm
Photographs: John Gollings