Nearly two hundred years after construction first began, and 150 years after being formally closed to the public, Isambard Kingdom Brunel's Rotherhithe shaft in the Thames Tunnel is slated to become London's newest performance space.
Thanks to a cantilevered staircase by local firm Tate Harmer, members of the public will be granted access to one of London's best-kept pieces of engineering history.
Learn more about the project after the break.
This article originally appeared on Arup Connect as "Ask Arup: Silty Sand Solutions."
Architect Juan Esteban Correa Elejalde's client tasked him with designing an off-the-grid getaway for a rural site near Medellín, Colombia. After completing the initial design concept, Correa Elejalde ordered a soil study of the client's land.
Unfortunately, the results showed the site to be "pretty much a pool," he said; the high water table and thick layers of loose soil would provide little capacity to support heavy objects above.
After seeing Arup Connect's call for engineering-related questions on ArchDaily, he reached out to see if we could offer any insight.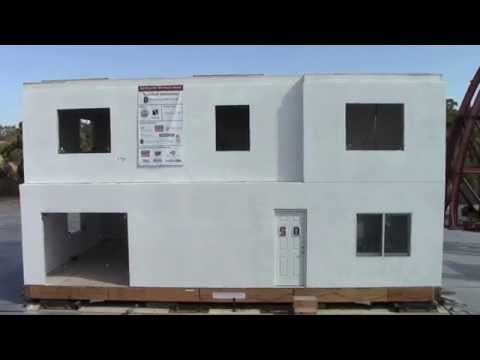 In 1989, California's central coast was rocked by a 6.9 magnitude earthquake, destroying infrastructure and buildings in San Francisco, Oakland, and a host of coastal cities. The Loma Prieta Earthquake caused an estimated $6 trillion in damage, prompting researchers to develop techniques for management of severe seismic activity in urban centres. Twenty five years later, a team of engineers at Stanford University have invented a cost-effective foundation for residential buildings capable of withstanding three times the magnitude of the catastrophic 1989 earthquake.
Find out more on Stanford's earthquake-resistant technology after the break 
Settled neatly in the quiet hum of London's Kensington Gardens rests Smiljan Radić's 2014 Serpentine Pavilion, an ethereal mass of carefully moulded fiberglass punctuated by precisely cut openings. Radić desired a structure that appears thin and brittle, yet was strong enough to support itself, and his affection for the rudimental layered qualities of papier-mâché – his maquette medium of choice – inspired the use of fiberglass by AECOM, who engineered Radić's wild ideas. In this article, originally published by Metropolis Magazine as "Paper-Thin Walls," an AECOM engineer explains their solution. Read on after the break to find out more. 
This year's MoMA PS1′s Young Architects Program opens tomorrow (you can see the schedule of events here). Find out how the innovative winning design (a tower of fungal bricks), by The Living's David Benjamin, was tested and built with this article, originally posted on Arup Connect as "Engineering a mushroom tower". Soft, spongy, and delicious on pizza, mushrooms have approximately as much to do with structural engineering as alligators or lawnmowers. Or so we thought, until architect David Benjamin of New York firm The Living walked into our offices with a brick grown from fungi. This brick was the key to his concept for an entry to MoMA PS1's Young Architects Program competition. Every year, the museum commissions a designer to build a centerpiece for its popular outdoor Warm Up concert series. If architectural design competitions are where brave, innovative ideas rise to the top, The Living's mushroom tower (official name: Hy-Fi) checked all the right boxes. In addition to the novelty factor, mushroom bricks offer a host of sustainability benefits. The raw materials needed to produce them — mushrooms and corn stalks (waste material from farms) that the spores feed on — are as eco-friendly as they come. Bricks can be grown in just five days, and the process produces no waste or carbon emissions. When the structure is taken down at the end of the summer, they can be composted and turned into fertilizer.
You asked, an expert Arup engineer has answered!
In the first of our video series with Arup, structural engineer Matt Clark addresses ArchDaily reader Hannah Worthington's inquiry, submitted via our facebook page: "How do you work out the structural capacity of a tree branch to build a tree house?"
Dying to get your question answered in the next "Ask Arup" video? Ask away in the comments below.
Want to learn more from the experts at Arup? Check out Arup's must-read site: Arup Connect.
Our friends at Arup Connect spoke with Matt Williams, a leader of the façade engineering group in Arup's Americas region and one serious sketcher, about the role of sketching in the digital age. The following interview, originally titled "To Sketch or Not to Sketch," discusses how sketching enables communication and how our over-reliance on technology isn't really as efficient as we may think. 
One of the things we've been trying to develop in the façades group is people who can relate to the architect, developing and responding to the key architectural requirements. Having come from an architectural background myself, historically there seems to be a bit of a conflict, if that's the right word, between architects and engineers. There shouldn't be, though. Everyone wants the same thing at the end of the day: a successful project.
Read the rest of the interview, after the break…
The architect and engineer Santiago Calatrava has once again made the headlines of Spanish papers – and, once again, for less than favorable reasons.
Calatrava's latest controversy is a lawsuit filed against him by the famous Bodegas Domecq winery, property of the Ysios Laguardia in Rioja, Spain. Both the Valencian architect as well as those involved in the winery's construction are being asked to pay two million euros to the winery, a sum that should help cover a renovation as well as the costs the winery has incurred over the last two years fixing the structure's leaky roof. The owner claims that the leaks have been creating a damp atmosphere (in a building where moisture control is critical for the quality of the wine) and thus damaging his business.
While Building Design's WA 100 is far better known for its ranking of the 100 largest architecture firms, the publication (which you can find here) also includes a lot of other rankings/information - like this gem. Architects' favorite professional associates in five categories – from building contractors to structural engineers. 
While some familiar names grace the list (Arup comes in at number 1 for Service Engineers), we felt the list was a great way to spotlight many companies whose work seldom goes acknowledged (and without whom, the architecture we love would never come into being).
Check out the best architectural partners of 2012, after the break…