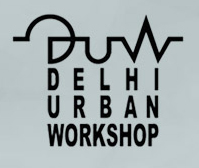 New Global Workshop Series for Urban Professionals and those sharing their interests to start in Delhi in January 2011. In a world of growing and more complex cities, the urban professionals and others who shape them will need to understand the challenges and opportunities these new conditions create.
The innovative Urban Workshop series will explore the varied challenges facing some of the most dynamic global cities. The initial Workshop will convene in Delhi from January 3 to 21, 2011. The Workshop will explore current urban conditions and issues facing this ancient and legendary city that later evolved into Mughal and imperial capitals, and since Indian independence has become the vibrant center of an increasingly influential nation.
The themes to be examined will include planning and development, transportation and infrastructure, social and economic change and migration and metropolitan growth.Workshop activities will consist of lectures and discussions, field trips to key historic and contemporary sites, visits to organizations and guided small – group projects in various parts of Delhi. For more information click here.