The Netherlands Builds in Brick is one of the latest exhibitions at Het Nieuwe Instituut (formerly the NAi) in Rotterdam. It seeks to modify the "assumed triumph of Modernism" in the interwar period, drawing upon two photographic collections from the Institute's extensive archives. The exhibition has been curated to highlight that brick remained the favoured construction material throughout the advocacy of the Modernist movement, even for experimental construction.
The Wienerberger Brick Award is a biannual architectural award that is presented to outstanding examples of modern and innovative brick architecture. In 2016, Wienerberger will present this internationally established award for the seventh time, and the award is now open for submissions. Architecture critics, journalists and for the first time also architects themselves can submit projects online until March 31, 2015. The official Brick Award ceremony will take place in Vienna in spring 2016.
The Award acknowledges innovative brick buildings of international quality that show the varied and diverse ways brick can be used in contemporary architecture. At the same time, the award, and in particular the accompanying architectural book, gives people with an interest in architecture, as well as experts, an overview of current developments and trends in international brick architecture with its remarkable range of applications.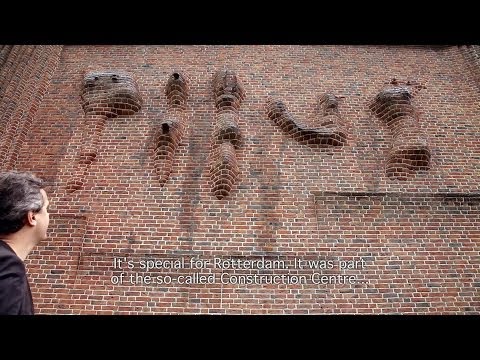 In 1954 British sculptor Henry Moore was commissioned to design and install a large wall relief into Joost Boks' new bouwcentrum (Construction Centre) in the Dutch city of Rotterdam. The project, pieced together with approximately 16,000 hand-carved Dutch bricks, stands as the sculptor's only work completed in the humble material. In a short documentary film produced by ARTtube, architectural historian Wouter Vanstiphout narrates the fascinating story behind Wall Relief No.1.
The Brick Development Association, representing the UK and Ireland, has unveiled its shortlist for the 2014 Brick Awards. The awards recognize excellence in design and construction using brick in 14 different categories.  Among the contenders are Zaha Hadid Architects' Serpentine Sackler Gallery , Universal Design Studio's Ace Hotel and Mecanoo's The Library of Birmingham. The winners will be announced on November 12.
See the full shortlist after the break:
The following news is presented by ArchDaily Materials, our new US product catalog.
The 2014 Wienerberger Brick Award Winners exemplify brick's potential in contemporary architecture, transforming the common brick into something spectacular. This year's jury featured 2012 Pritzer winner Wang Shu, who commented on the "spatial and secret" feeling of the Grand Prize Winning Kantana Film and Animation Institute. See all seven winners after the break.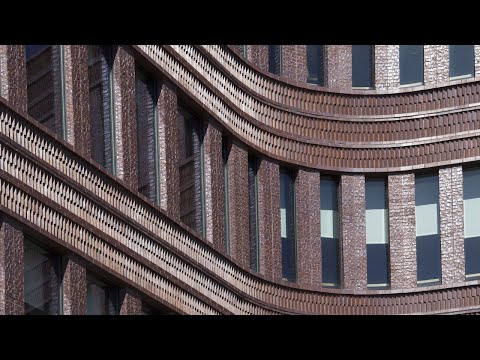 Our friends at Mecanoo have shared a fascinating mini-documentary exploring the complex brickwork on display in their latest project in Boston's Dudley Square, the Dudley Municipal Center(nearing completion). Called "Boston Bricks with a Dutch Touch," this documentary features interviews with everyone involved in the project – from construction workers to architects – and focuses on the difficulty of using brick in this elaborate manner. Enjoy the video above and check out some fantastic images after the break.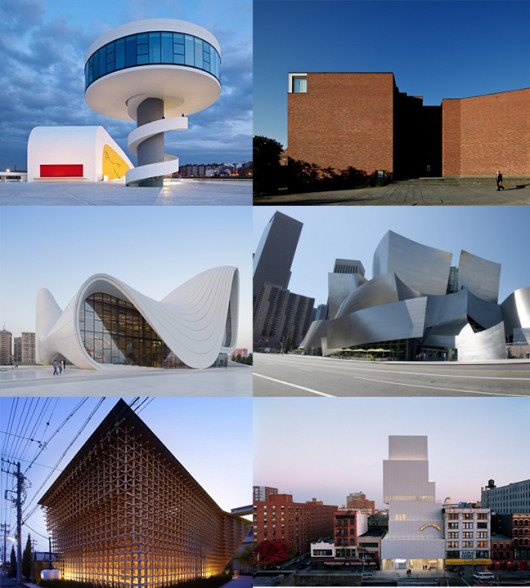 In case you missed it, we're re-publishing this popular post for your material pleasure. Enjoy!

To celebrate the recent launch of our US product catalog, ArchDaily Materials, we've coupled six iconic architects with what we deem to be their favourite or most frequently used material. From Oscar Neimeyer's sinuous use of concrete to Kengo Kuma's innovative use of wood, which materials define some of the world's best known architects?
A unique biotechnology start-up company have developed a method of growing bricks from nothing more than bacteria and naturally abundant materials. Having recently won first place in the Cradle to Cradle Product Innovation Challenge, bioMason has developed a method of growing materials by employing microorganisms. Arguing that the four traditional building materials – concrete, glass, steel and wood – both contain a significant level of embodied energy and heavily rely on limited natural resources, their answer is in high strength natural biological cements (such as coral) that can be used "without negative impacts to the surrounding environment."
"Bricktopia", by the architects of the international collective Map13, is the winning project in the "Build-it" Eme3 International Architecture Festival,held on June 27-30 in Barcelona. The pavilion can be visited throughout the summer at the square of the former spinning mill Fabra i Coats in the Sant Andreu district.
This intervention sets a new square which can house different activities, both under the pavilion and around it. Public spaces for bathrooms, sun, bar and stage for enjoying the summer 2013. It is a brick domed structure that employs the traditional construction system of a partitioned vault (or "Catalan vault") computed with new digital tools for the structural optimization of the geometry.
More information and images below.
In this jaunty little clip, Louis Kahn stresses the importance of honoring your materials to a group of students at the University of  Pennsylvania. 
Estonia-born in 1901, Louis Kahn had a steadfast belief that all materials had their own destiny and wouldn't tolerate any attempt to deviate from that. During the age of clean modernism and the use of cutting edge materials, his architecture was often dismissed for being overly symbolic and heavily venerating buildings of the past. Influenced by the arid nature of many of his sites, Kahn's buildings often took the form of cavernous brick shells with large geometrical cut outs, which he would like to describe them – in his bizarre Kahn-way - as ruins in reverse.
Here are a few of Kahn's intriguing brick creations:
For more information about Kahn and his brick channeling abilities you can read this rather excellent article by the Guardian's Olly Wainwright, entitled "Louis Kahn: the brick whisperer". 
Architecture Firm: Dok Architekten
Architect: Liesbeth van der Pol
Location:  centrum-Delft-Vesteplein 100-2611 WG Delft, The Netherlands
Design Team: P. Cannon, M. Hardonk, R. Bos, A. Koch, A. Derksen
Client: Gemeente Delft 
Photographer: Arjen Schmitz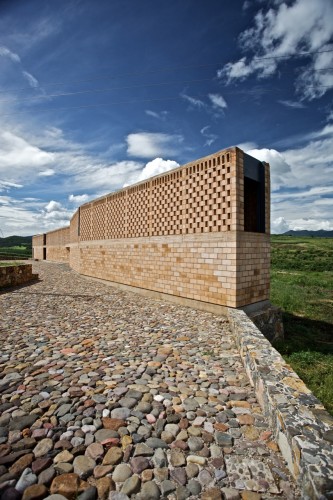 Architects: Luis Aldrete
Location: Jalisco, Mexico
Project Team: Magui Peredo, Cynthia Mojica
Project Year: 2010
Photographs: Francisco Perez
Architect: RATIO Architects
Location: Indianapolis, Indiana, United States
Project Area: 700,000 sq ft
Project Year: 2011
Photographs: Bill Zbaren Photography
In 2006, the Indiana Stadium and Convention Building Authority selected RATIO Architects to create a major expansion to the Indiana Convention Center as a response to ongoing increased convention and trade show demand. The more than 700,000 sq. ft. expansion includes exhibition space, meeting rooms, and pre-function and support space – all within a tight urban site in the heart of Indianapolis, directly connected to 4,700 hotel rooms and within easy walking distance of restaurants, retail shops and at the head of a new pedestrian/event street. More about the Indiana Stadium and Convention Building after the break.