Ochoalcubo (Eight-Cubed) is a pioneering project in Chile that seeks to unite leading Chilean and Japanese practices with ground-breaking architecture. The collaborative enterprise was started by Eduardo Godoy, a design impresario who began working in Chile in the 1980s and who has always been a strong advocate for innovative design and architecture in the country. For a nation that boasts more than forty individual schools of architecture, the ever growing number of professionals seems to have had a relatively small impact on Chilean cities. Faced with the seemingly infinite landscape of 'cookie-cutter housing' in the suburbs, Godoy implemented Ochoalcubo in order to provide opportunities for young professionals, alongside fostering a new kind of appreciation for the profession itself. With a large number of architects having taken part in the first stage, including Smiljan Radic (designer of the 2014 Serpentine Pavilion), the third and fourth stage of what is certainly one of the world's largest active architectural laboratories will be launched in the coming days.
See images from all sixteen proposals from third and fourth stages of the Ochoalcubo project, including those by SANAA, Sou Fujimoto, Kengo Kuma, Alejandro Aravena and Atelier Bow Wow, after the break.
"We often invent the future with elements from the past."
From the Curators. Within the Biennale's context of re-examining the fundamentals of architecture over the past century, the Swiss Pavilion focuses on the English architect Cedric Price (1925–2003) and the Swiss sociologist Lucius Burckhardt (1934–2003), two great visionaries whose work resonates with and continues to inspire the new generations of the 21st century.
Both were serial inventors. The trans-disciplinary cultural centre designed by Price, Fun Palace, for example, which was never realized, is emblematic of our own era. It lends itself more to the choreography of 21st century time-based exhibitions than to the object-based displays of the 20th century; it fosters a more communal experience, largely free to operate outside its material limits, and ventures into other realms of human experience. In Price's own words, "a 21st century museum will utilize calculated uncertainty and conscious incompleteness to produce a catalyst for invigorating change whilst always producing the harvest of the quiet eye".1
This Thursday, the official opening of the Serpentine Pavilion, by Sou Fujimoto, took place in Hyde Park, London. It was the first time the public could interact with the structure.
The pavilion, which has already gotten the "cloud" nickname because of its shape and lightness, is generated through a three-dimensional steel grid of about 40 centimetre modules which morphs on each side. The structure is broken to allow people access as well as to generate different uses around, below and upon it.
More pictures and the architect's statement after the break.
In Chile, a very special project is being developed.
Eduardo Godoy, a design impresario who started his business in Chile in the 80′s, has always been an advocate for design and architecture in the country. In Chile, more than 40 schools of architecture have flooded the market, but the ever growing number of professionals has had a relatively small impact on Chilean cities. Seeing the almost infinite landscape of cookie cutter housing in the suburbs, Godoy asked himself: why not break this model into smaller pieces, each designed by a particular architect, each an opportunity for a young professional? With this in mind, and to foster the appreciation for architects, Eduardo and his team at Interdesign started a project called "Ochoalcubo" (Eight-Cubed). His original idea was to make 8 projects, with 8 buildings designed each by 8 architects, to create developments where the singularity of each piece was key, in order to demonstrate how the individuality of the architect could result in good architecture.
Two Izu retirees hired architects Yoshiharu Tsukamoto and Momoyo Kaijima to design them a home equipped with a neighborhood bookshop and cafe. The Japanese practice stepped up to the challenge and constructed an elegant, curved structure whose white walls and wooden ceiling hug the hundred degree undulating street on which its located and embraces the wooded forest it backs to. The home – which features two bedrooms, a kitchen, cafe, bookshop and atelier – is accessed beneath a bridged part of the structure and organized as a sequence. Take a tour through this interesting space with this short video made by JA+U Magazine.
BMW Guggenheim Lab design architect Yoshiharu Tsukamoto, Co-Principal of Atelier Bow-Wow, discusses the importance of behaviorology and the crucial role that architecture can play in giving back a sense of autonomy of spacial practice to citizens.
The event will take place today, between 7 and 9pm at the BMW Guggenheim Lab, located in First Park, Houston and 2nd Avenue, New York.
The Barcelona Institute of Architecture (BIArch) is an international institution set up to further interaction between academic research, specialized practice and the dissemination of contemporary architecture. The academic core of the Barcelona Institute of Architecture as a postgraduate institute is its MBIArch Post-Professional Master's Degree program, currently open for applications for the 2010-2011 term.
The Open Lectures series is part of their public program, which included Yoshiharu Tsukamoto from the Japanese firm Atelier Bow-Wow. Atelier Bow-Wow has conducted an extensive research on japanese micro architecture, presented on their books Pet Architecture
and Made in Tokyo
This is also seen on their works, such as their own House & Atelier (video here).
After the break, the second part of his lecture "Architectural Behaviorology".

The 24 architecture teams with the client, Almere city officials and the project teams of MVRDV on site, photo by © Xander Remkes
We all know that the Dutch are experts on reclaiming land from the sea. And with all this new land, come new cities. One of these is Almere, a city founded in 1984, which is growing fast into becoming the fifth largest city in the Netherlands. This growing city is now into the process of consolidating a new center, Olympiakwartier, envisioned on a larger master plan for a sustainable city by Mecanoo.
By 2030, Almere expects to grow into a city with a stronger identity and a total of 350,000 inhabitants, which involves the building of 60,000 new homes and the creation of 100,000 new jobs for the expected 150,000 new inhabitants. For this, Amsterdam based housing association Housing Stadgenoot commissioned MVRDV to be planner for 60,000m2 work space, 120,000m2 housing (1,000 homes), 15,000m2 education, 2,000m2 commercial space, 2,640 parking spaces and various public spaces. This total has been split into 93 volumes of which MVRDV will design 45. The plan demands individual development of the buildings: a dense mix of living and working leading to a complex urban condition. Retail, a public square and communal gardens are also part of the comprehensive plan which introduces inner city life to the mostly suburban typology of Almere. Flexibility is a key objective: All ground floors and part of the office and apartment buildings are designed to facilitate future change of use. In this way the owner, Stadgenoot, can adjust the district more and more to the needs of the growing new town and its inhabitants.
The remaining 48 buildings (500m2 to 5,000m2) are going to be designed by a selected group of 24 international practices, including established and emerging offices (see list after the break).
This project is very ambitious, with the potential of becoming a milestone on urban planning, apart from recent mega projects by groups of architects we have seen lately, which can be very innovative in terms of form or solving individual housing problems, but lack of a clear master plan that make all the individual architect's efforts act as a whole. It sort of reminds me of the Weissenhof Estate, lets hope this one becomes an example for future architects.
This villa is located in plot #30 of the ORDOS project.
Architects: Atelier Bow-Wow / Yoshiharu Tsukamoto, Momoyo kaijima, Shun Takagi
Location: Ordos, Inner Mongolia, China
Design year: 2008
Construction year: 2009
Curator: Ai Weiwei, Beijing, China
Client: Jiang Yuan Water Engineering Ltd, Inner Mongolia, China
Constructed Area: 1,000 sqm aprox
Architects: Atelier Bow-Wow / Yoshiharu Tsukamoto, Momoyo kaijima, Shun Takagi
Location: Tachikawa, Tokyo, Japan
Client: Showa Kinen Park Office
Commission year: 2002
Construction year: 2005
Function: Museum
Site Area: 6031 sqm
Constructed area: 5480 sqm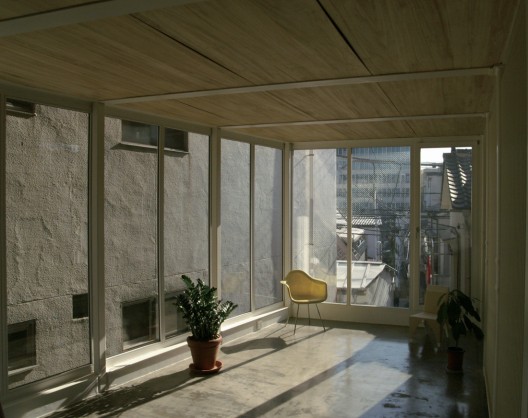 Architects: Atelier Bow-Wow / Yoshiharu Tsukamoto, Momoyo kaijima, Shun Takagi
Location: Shinjuku-ku, Tokyo, Japan
Contractor: Nichinan Tekkou Corporation
Construction year: 2005
Structural Engineer: Structural Design Office Oak Inc.
Site Area: 109 sqm
Constructed area: 61 sqm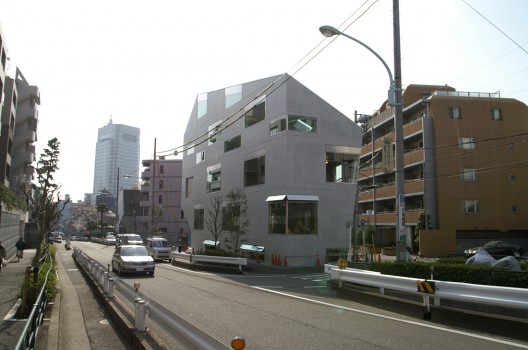 Architects: Atelier Bow-Wow / Yoshiharu Tsukamoto, Momoyo kaijima, Shun Takagi
Location: Setagaya-ku, Tokyo, Japan
Construction year: 2006
Structural Engineer: MKanebako Structural Engineers
Contractor: KATAYAMA Corporation
Site Area: 192 sqm
Constructed area: 575 sqm