Joyce Hwang founded Buffalo-based firm Ants of the Prairie in 2004 as an architecture and research practice "dedicated to developing creative approaches in confronting the pleasures and horrors of our contemporary ecologies," according to the Architectural League. In her lecture as one of winners of the Architectural League's annual Emerging Voices awards, Hwang explains her fascination with the conflicted perceptions of urban wildlife, and discusses a series of projects that aim to incorporate diverse animal habitats into the built environment.
Last monday, Columbia University's Avery Hall was buzzing.
The Graduate School of Architecture, Planning and Preservation (GSAPP) hosted a highly attended event that welcomed respected academics and professionals from architecture and real estate to what the dean, Mark Wigley, warned might take the form a a celebrity roast. Vishaan Chakrabarti, a partner at SHoP Architects and director of the Center for Urban Real Estate at Columbia, was on deck to deliver an abridged, more "urban version" of a longer lecture on his new book, A Country of Cities: A Manifesto for an Urban America. Proceeding the twenty minute lecture, an "A-list" panel of architects and historians -  that included Kenneth Frampton, Gwendolyn Wright, Bernard Tschumi, Laurie Hawkinson and Reinhold Martin – lined up to discuss Chakrabarti's work.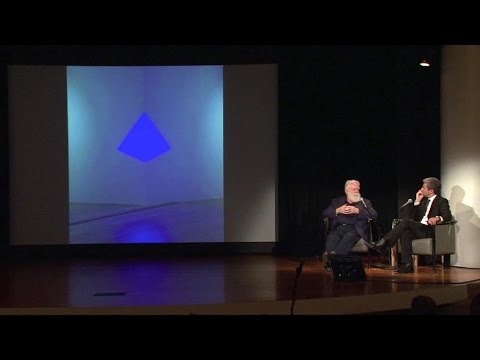 On the occasion of James Turrell's new site-specific installation at the Guggenheim, the American artist joined Michael Govan, Director of the Los Angeles County Museum of Art (LACMA) and co-curator of James Turrell: A Retrospective, in conversation about the different aspects of the artist's singular oeuvre on view in three concurrent exhibitions in Houston, Los Angeles, and New York.
It's a rarity that the architecture community is presented a chance to indulge in a Peter Zumthor lecture. Often referred to a architecture's reclusive "man of mystery", the Swiss legend has produced a handful of projects so eloquently designed that they have captured the attention of the world. In honor of his mastery, RIBA awarded Zumthor with the institute's prestigious Royal Gold Medal in February. In this video, he gives the 2013 Royal Gold Medal Lecture at the RIBA, focused on the theme of Presence in Architecture. 
As the 2012 Jencks Award winner, Rem Koolhaas charts the evolution of his ideas and built projects in this lecture provided by RIBA. He describes a double life split between practice and theory, two ventures reflected by his studios, OMA and AMO, the Office of Metropolitan Architecture and the Architecture Media Organization. Enjoy!
The lecture is chaired by Charles Jencks, designer, author and broadcaster.
via RIBA
This interview with professor and author Tom Fisher, Dean of University of Minnesota, is part of a documentary series called "Things May Happen", in which he describes the dangers of Fracture-Critical Design. This topic is also the subject of his recent book, Designing to Avoid Disaster: The Nature of Fracture-Critical Design. Fisher discusses examples in which our systems, whether they be architectural, structural or even social and financial, fail with disastrous consequences. In a TEDxUMN talk at the University of Minnesota, Fisher spoke about the 1-35W bridge collapse in Minneapolis in 2007, the failure of New Orleans' levees during Hurricane Katrina, the BP Oil Spill on the Gulf Coast, the Wall Street investment bank failures, the housing foreclosure crisis and now the destruction wrought by Hurricane Sandy. Covering a whole spectrum of "when things go wrong" scenarios, Fisher illuminates the failed foresight in designing systems that are resilient to disaster.
Interestingly, he notes that our economic system, as designed, has a tendency to fail and fail big enough to affect the global economy. Our lifestyle, as designed, is unsustainable and requires "five planets to support". These warnings are part of Fisher's discourse and is a call for resilient and considered design systems that anticipate failure and avoid disaster.
Watch Fisher's TEDxUMN talk here on ArchDaily and find some more about the project in Things May Happen's website
If you're in the South Bend, Indiana, area, mark your calendars! A week from today, the famed architect and designer Michael Graves will present his lecture "A Grand Tour" at the University of Notre Dame. The lecture will recount his journey, once considered obligatory for a young architect, exploring the great monuments of Europe. As a recipient of the prestigious Prix de Rome, Graves traveled through Italy, Greece, Turkey, Spain, England, Germany, and France, studying and recording the masterworks of both ancient and modern architecture.
This year, the University of Notre Dame awarded Graves with the Richard H. Driehaus Prize, honoring his lifetime contributions to classical and traditional architecture in the modern world. Read all about his nomination here and watch an exclusive ArchDaily interview with the legend here.
Janice E. Perlman, author, researcher and CEO of The Mega-Cities Project, discusses her work in this lecture at the Harvard GSD for the "Urbanization Seminar Series".  This in-depth lecture, titled "Mega-Cities, the Urban Poor and the Place of Planning" covers Perlman's research and observation in India's slums, noting the way people upgrade the status of the slum and their own opportunities through minor reforms on small-scales.
This past Tuesday, Kengo Kuma of Kengo Kuma and Associates, Tokyo, lectured at the Harvard Graduate School of Design (GSD). His discussion centered around the epochal challenge architecture must respond to following the great disaster of March 11, 2011. The tsunami, which flattened the Tohoku coastline in a matter of seconds, and catastrophic nuclear accident that followed proved our infrastructure to be insufficient in the age of technology. With this realization, Kuma understands that we must learn from what happened and "start again from scratch".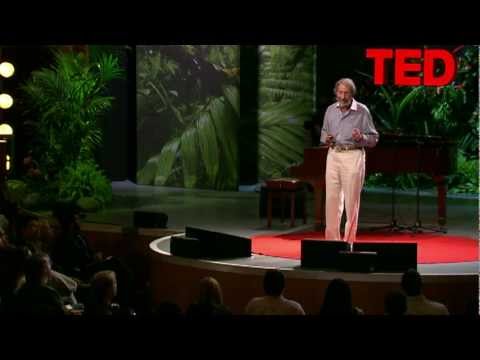 In this July 2011 TEDGlobal talk, physicist Geoffrey West argues that mathematical laws of networks and scalability govern the properties of cities. West demonstrates how wealth, crime rate, walking speed, and other aspects of a city can be predicted  based on a city's population–universally, and with startling accuracy.
West's presentation is constructed through a comparison of cities' statistical similarities with the mathematical laws of biology. Both are dominated by economies of scale, but while the pace of life decreases as biological organisms scale upwards, the pace of life in cities increases. For example, doubling the size of a city systematically increases income, wealth, number of patents, number of colleges, number of creative people, the number of police, crime rate, number of aids and flu cases, and waste by 15% per capita.
Although some might find West's fervent empiricism tiresome, his model of urban scientific inquiry holds massive potential both as data and methodological model for theoretical inquiry autonomous from practice. As a scientist, West is free from our field's predilection towards theory as model for practice–he can speak of his observations, but lets them remain as such. Any practical suggestion would limit the versatility of the information he and his team have produced, forever linking that new body of knowledge with a delimited body of interpretations. By way of example: West's argument is reminiscent of Christopher Alexander's classic essay, "A City is Not a Tree," in which Alexander argues that cities are fundamentally social networks, and that those lattice like-networks are in opposition to the synthetic tree-like networks designed by Modernists from Tange to Hilbershimer. Alexander's essay, organized categorically and grounded in anecdotal models, is too oppositional to have easy currency outside of its use with respect to the projects it references and criticizes. Given that, it is not surprising that Alexander's later work in A Pattern Language is more often identified as a political statement against modern planning ideals than as the dictionary of design strategies it purported assumed itself to be. West's argument, organized systematically rather than categorically and grounded in data rather than anecdote, operates in an epistemological universe resistant to the political and able to be understood and applied in a wide variety of contexts for numerous related and unrelated causes.
In this earnest and insightful video, NAi director Ole Bouman lectures on our shared need to "celebrate architecture's glory." The lecture was recorded in June 2011 at the International Architecture Festival ("FESTARCH").