Architects: John McAslan + Partners
Location: Petty France, London, England
Artist: Georgia Russell
Area: 8500.0 sqm
Year: 2012
Photographs: Hufton + Crow, Miller Hare
Architects: John McAslan + Partners
Location: Moscow, Russian Federation
Interior Hall Design: Casson Mann Architects
Area: 60000.0 sqm
Year: 2009
Photographs: Hufton + Crow
Architects: John McAslan + Partners
Location: Port-au-Prince, Département de l'Ouest, Haiti
Architect In Charge: John McAslan
Area: 4,645 sqm
Year: 2011
Photographs: Hufton+ Crow, Roger Leymone
Architects: John McAslan + Partners
Location: London Borough of Hackney, UK
Architect In Charge: John McAslan + Partners
Area: 7,500 sqm
Year: 2011
Photographs: Hufton + Crow
The exhibition is opened from last Wednesday July 25th and will run until August 15th. Curated by Urban Zen & Nomad Two Worlds, 'Discover Haiti' features art, accessories, clothing and home furnishings designed and produced in Haiti.
The collection comprises the work of craftsmen in small objects, pictures, and also the projects of refurbishment and reconstruction of buildings destroyed by the last 2010 earthquake.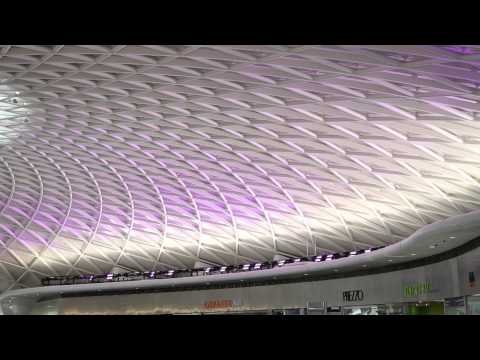 In the video above, Simon King, lead MEP engineer for the King's Cross Station Redevelopment by John McAslan + Partners, discusses the background and challenges that shaped Arup's unique lighting design for the new western concourse of this famous London railway station. The transformation of the station represents a compelling piece of place-making for the city of London.
Architect: John McAslan + Partners
Location: London, England
Project Year: 2012
Photographs: Hufton and Crow, John Sturrock, Phil Adams
"It's incredible to watch the reinvention of the station taking shape into a compelling piece of place-making for London. You can already see how the Western Concourse – Europe's largest single span station structure and the heart of the development – reconnects this much-loved Victorian terminus to its context. It's immensely satisfying to see the project move forward at such pace and we look forward to celebrating the project's completion in 2012 for the London Olympics."-John McAslan, Chairman John McAslan + Partners
Architect: John McAslan + Partners
Location: London, England
Photographs: Courtesy of John McAslan + Partners, Hufton Crow, John Sturrock