With one of his largest installations to date, American artist James Turrell has transformed the rotunda of Frank Lloyd Wright's iconic Guggenheim Museum into a mesmerizing Skyspace. Shifting between natural and artificial light, Aten Reign – James Turrell's main attraction – illuminates the central void with a brightly colored, banded pattern that imitates the museum's famous ramps. This presents a dynamic perceptual experience in which the materiality of light is exposed.
More images after the break. 
With his first exhibition in a New York museum since 1980, James Turrell will dramatically transform the sinuous curves of Frank Lloyd Wright's Guggenheim Museum into one of the largest Skyspaces he has ever mounted. Opening on summer solstice, June 21, 2013, the temporary installation Aten Reign will give form museum's central void by creating what Turrell has described as "an architecture of space created with light."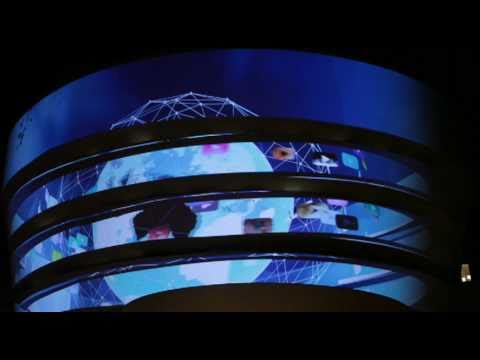 This video is just a sneak peak of the exterior projections to be expected on the facade of Frank Lloyd Wright's Guggenheim Museum in New York this evening.  It will be a full live streamed event 8pm ET where 25 videos selected by the jury for YouTube Play: A Biennial of Creative Video will be featured.  This is the inaugural event held by YouTube Play: Live from the Guggenheim.
Earlier this week we featured Vimeo's Festival+Awards which featured a projection mapping performance on Frank Gehry's IAC Building in NYC.  You can check that video out here.
Did you know that ArchDaily has it's own Vimeo site?  Be sure to take a look.
What time will the live stream happen in your city: 1am (Oct 22) London, 2am CET – Paris, Amsterdam, Madrid, Berlin, Rome, 4am Moscow, 9am Tokyo, 11am Sydney.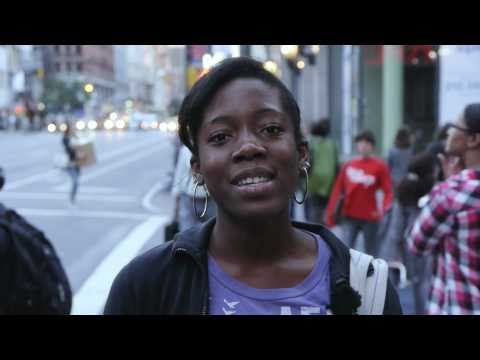 In the next six years, a new collaboration between the Solomon R. Guggenheim Foundation and the BMW Group is seeking to explore various issues of urban life. Three labs, which will be assigned a theme, an architect, and a graphic designer, will be placed in major cities that will engage the public, bringing people together to discuss and experiment with new ideas.   Traveling across the globe, the labs will interact with people from all different backgrounds and cultures with the intention to shed light upon a broad spectrum of issues.
More about the exhibition after the break.