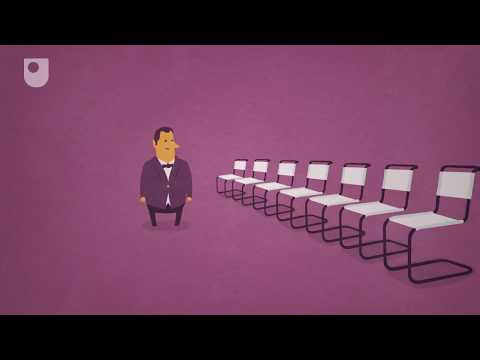 (Almost) everything you need to know about 20th century design has been synthesized into 6 brightly-colored, easily-digestible videos (all narrated by the sweet Scottish tones of one Ewan MacGregor).
From the Gothic Revival to Post-Modernism, this series of shorts from The Open University's OpenLearn website just touches the surface of these design movements; however, they act as a great introduction for the un-design-initiated (indeed, The Open University sees them as an intro to their free course on Design Thinking) or, for design-aficionados, a fun refresher.
We're particular to the video on the Bauhaus (after all, we also tackled the movement in a brilliant infographic) and the Modernist video (after the break) – but you can find all 6 at OpenLearn. Enjoy!
Since the remains of Richard III were discovered beneath a car-park near Leicester Cathedral last year, the local church has been left with a perplexing question: what to do with him now? The King's remains are an important part of English history, and an important tourist attraction, but how should they mark his final resting place?
In response to this issue, Cathedral authorities have launched a design competition asking selected architects to submit ideas for a new tomb for King Richard that will be located in the Gothic Cathedral. The brief is an unusually delicate one; the architects submissions will have to consider appropriate symbolism and practicality in their design, not to mention the challenge of designing, in a modern age, the grave of someone who lived centuries ago. They also need to be mindful of the controversy surrounding the King, as the brief states: "Richard demonstrated both the honorable and dishonorable characteristics of human beings."  Some consider him a great English King,  while others, a bloodthirsty tyrant.
Read more about the brief and see an early submission after break…
Director Christopher Nolan is preparing to shoot his third and final Batman movie, "The Dark Knight Rises," which promises to bring the events of its blockbuster predecessors full circle. The filmmaker will experience new ground with the conclusion to his trilogy by shooting a portion of the film in Pittsburgh, Pennsylvania.
Shooting locations for Nolan's Batman installments are shot all over the world, in places such as, India, Iceland, Romania, Hong Kong, London, Los Angeles, New York City, Chicago, and now Pittsburgh. Each location offers unique elements of architecture to create the look and feel of Gotham City and Batman's world. More information after the break.