Teams from Thailand and New York have received top honors in the 2014 regional Holcim Awards for Asia Pacific, an award which recognizes the most innovative and advanced sustainable construction designs. Among the top three winners are the "Protective Wing" bird sanctuary and a locally-adapted orphanage and library in Nepal.
The 13 recognized projects will share over $300,000 in prize money, with the top three projects overall going on to be considered for the global Holcim Awards, to be selected in 2015.
The full list of Asia Pacific winners, after the break…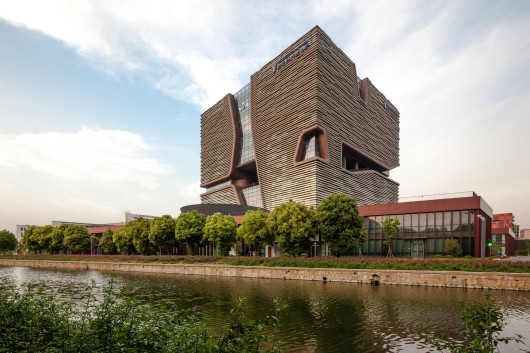 As of this week Aedas, which was recently ranked as the 5th largest and influential practice in the UK by the Architects' Journal, has demerged into two separate practices. The thirteen offices in China, South-East Asia, the Middle East and the US, will continue to operate under the Aedas brand whilst the eight UK offices and the offices in Russia, Poland and Kazakhstan will operate under a new name: AHR. According to the outgoing board, the demerger "will allow both companies to focus on their respective strengths and will enable them to grow the businesses in different directions." The intention is that both groups will continue to work together on projects in the future.
Responding to the demand for healthcare services in rural Southeast Asia, Building Trust International launched an international competition – Moved to Care – to envision flexible and relocatable healthcare facilities. Over 200 entrants participated; one professional winner, a multi-disciplinary team from the USA, and one student winner were honored. Check out their winning proposals, after the break…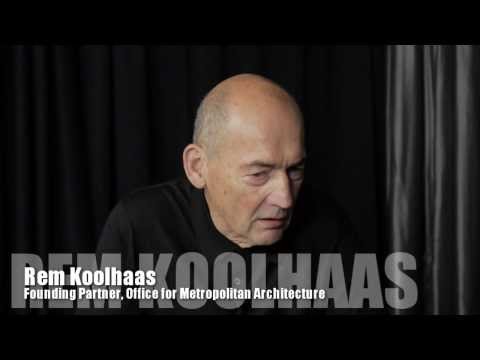 What do you think the North American, Asian and Western European tall building communities most need to learn from each other? This is precisely what the Center on Tall Buildings and Urban Habitat (CTBUH) sat down to ask five leading architects, whose responses formed an eclectic and meaningful overview on the state of tall building worldwide. As Rem Koolhaas noted, each region has their own journey that is worth understanding, such as the Arab world's transition from "extravagance to rationality" or Asia's hyper-focus on project realization. However, as James Goettsch points out, "not every building has to be something remarkable." It's alright for some buildings to be nothing more than "good citizens."
Watch all five responses in the short video above.
During the Shenzhen Bi-City Biennale of Urbanism/Architecture, we had the opportunity to speak with David Gianotten, partner-in-charge of OMA's Hong Kong office. Gianotten launched the Dutch firm's Asian headquarters in 2009, where he supervises major projects such as the Shenzhen Stock Exchange and the Taipei Performing Arts Centre.
Standing outside of the recently completed Stock Exchange headquarters, he answered our questions about urbanization, innovation and the intricacies of running an office in an environment with such rapid urban growth. Shenzhen has proven an experiment of economic openness and is a vivid example of China's recent growth. The city's skyline is practically a physical graph of an upward-trending economy, with buildings designed by nearly every internationally renowned architecture firm. But OMA's Shenzhen Stock Exchange building stands apart from the rest not only because of its impeccable construction (a rarity in the fast-paced building booms of Chinese cities), but also because it houses the institution that lists China's biggest companies.
The 254 meter tower is an elegant structure that combines pure volumes with an exoskeleton grid clad in translucent glass. It represents a characteristic OMA-approach to innovative architectural solutions, made possible by extensive programmatic and technical research.
Read the full interview (which includes Gianotten's insights on the study of architecture, the role of architects, and the importance of simplicity when communicating complex innovation) after the break.
According to the latest Tall Trends Report, 73 buildings in excess of 200 meters were completed in 2013 worldwide, the second highest total only behind 2011 with 81 completions. The increase of completions from 2012 to 2013 continues a significant upward trend that, since 2000, has seen an astounding 318 percent increase in tall buildings. 
Architects: rrmr arquitectos
Location: Asia, Peru
Architects In Charge: Roberto Riofrío Navarro, Micaela Rodrigo Graña
Area: 255 sqm
Year: 2009
Photographs: Elsa Ramírez
Construction of the Lotte World Tower in Seoul, South Korea designed by high-rise architectural firm KPF is well underway. Won via an international design competition, this new tower will rise up to a pinnacle height of 555 meters. Organized around a mixed-use program including retail, office, hotel and an observation deck at the peak, the tower pulls inspiration from historical Korean arts of ceramics, porcelain, and calligraphy. More details after the break.
The Royal Institute of British Architects (RIBA) has announced four international projects shortlisted for this year's RIBA Lubetkin Prize – an award presented to the "best new international building outside the EU". Three of the projects are located in South East Asia and one is in the USA. This news follows the announcement of the shortlisted projects competing for the UK's prestigious Stirling Prize. The winners of both awards will be announced at a special event in Manchester on Saturday, October 13th.
Angela Brady, RIBA President, stated: "On the 2012 RIBA Lubetkin Prize shortlist we have four highly experienced architecture practices offering sophisticated yet fun responses to complex sites. These cutting-edge buildings show the leading role that architects play in creating low-energy living and working spaces, even in extreme environmental conditions."
The four projects shortlisted for the 2012 RIBA Lubetkin Prize are:
Recent years have seen an influx of skyscrapers completed, nearing construction, or proposed in Asia. Stimulated by an exponentially growing population and, therefore, thriving economy, Asia has contributed more soaring buildings to the world's Supertall list than any other continents combined. With the completion of the world's tallest building at 828 meters tall, the Burj Khalifa in Dubai, comes the proposition of progressively more structures which aim to surpass the prior and ascend to the number one status.
More on skyscraper-mania in Asia after the break.
Today OMA announced the appointment of Iyad Alsaka and David Gianotten as new partners in the company. Architectural and research projects in North Africa, the Middle East and Asia have been increasing for OMA and this recent appointment signifies their investment to grow and develop projects within these regions.
Be sure to take a look at some of our featured OMA projects in these regions:   Taipei Performing Arts Center, Mahanakhon, Prada Transformer, The Interlace, Edouard Malingue Gallery