Architects: Despang Architekten
Location: Göttingen, Germany
Architects In Charge: Günther Despang/Martin Despang
Project Architects: Philip Hogrebe/Jörg Steveker
Area: 512 sqm
Year: 2010
Photographs: Jochen Stüber, Olaf Baumann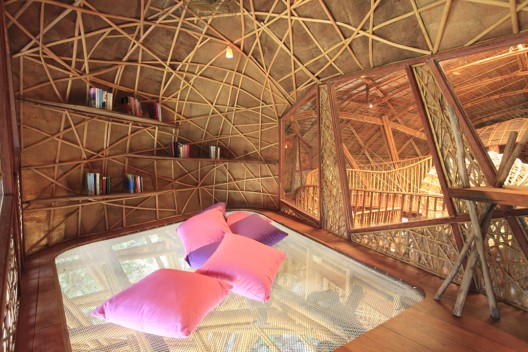 Let's begin with the obvious: kids like to climb, and run, and get their hands on anything that could (and probably will) break. They like to explore and imagine, create and destroy and create again.
Thankfully, a movement in the world of Education has begun to account for this reality (see:Ken Robinson's seminal 2007 TedTalk), to leave behind the antiquated schema that children are little adults, and to engage students' creativity, energy, and need for expression – a task often complicated by the physical constraints of a traditional classroom.
When designing a classroom, architects are keenly aware of the importance of the physical conditions of a learning environment (temperature, crowding, even permeability to the community) on a child's psyche. [1] However, as much as we depend upon studies to help us design the "correct" environment, what we ultimately need is a practical, playful perspective that understands what excites and engages children.
We need a source of inspiration. To look at spaces that welcome interaction with the environment and encourage the free reign of energy and imagination. We need the playground.