Although it went largely unnoticed until Wang Shu was awarded the Pritzker Prize, China's going through a major cultural boom. A recent article in the Wall Street Journal notes that, since 2012, hundreds of (often privately established) cultural institutions have popped up across the country, honouring everything from the famous Terracotta Soldiers to the local city planning department. We've rounded up a couple of these projects for your pleasure: Jean Nouvel's winning design for the National Art Museum, Steven Holl's mind-warping Sifang Museum, the seemingly extra-terrestrial Ordos City + Art Museum by MAD Architects, Trace Architecture Office's small museum of handcraft paper in the countryside, and a regional museum by Rocco Design Architects that takes inspiration from traditional Chinese lacquered boxes. Enjoy!
In honour of the royal baby's birth, we rounded up a selection of schools in the UK. If architecture was your only criteria – where would you send the third in line to the throne?
There are few topics that stir up more controversy on ArchDaily that that of women in architecture. From those of you who vociferously advocate for women in the field to those who steadfastly purport that gender has no place in architecture at all, you, our readers, represent a wide spectrum of viewpoints and opinions on the subject.
And so, in honor of International Women's Day, we've decided to take a look back at our past comment-stirring articles. Start with our incredibly popular Infographic: Women in Architecture and The 10 Most Overlooked Women in Architecture History; read our most recent editorial on the subject, which tackles that "groan-inducing" Guardian article about women making "prettier cities"; then check out our controversial Editorials –  "Is Zaha's latest prize really an advancement for women?" and our simply titled "Women in Architecture: We Need Them"; and finish off by giving your own two cents, letting us know your answer to the question: "How Can We Close the Gap?"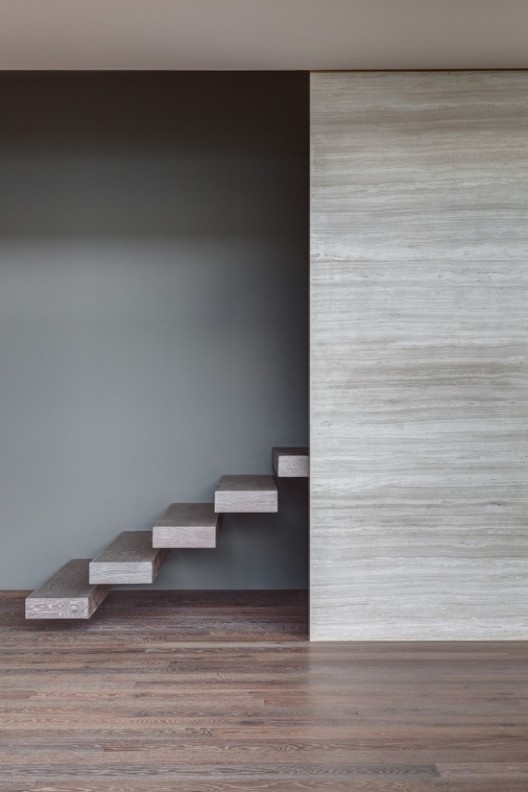 On this day of love, we bring you a compilation of eye candy capable of meeting or exceeding the specifications of any architect. These seductive staircases demand a double take. From curvaceous to straightforward or no-strings-attached (literally), we've got something for everyone.
They're yours to gaze at after the break.