Now in its 14th year, the Smithsonian Cooper-Hewitt National Design Awards is continuing its legacy to recognize outstanding achievement across a variety of disciplines in the design community.  The awards were established to "promote design as a vital humanistic tool in shaping the world".  This year the recipients will be honored at a gala in October during National Design Week in New York City.  The goal of recognizing this achievements is to reinforce the idea that "everything around us is designed" and the potential for innovation and creation is present across all types of development. The winners of this year's design awards were selected based on excellence, innovation and public impact.
Join us after the break for a look at the 2013 Winners.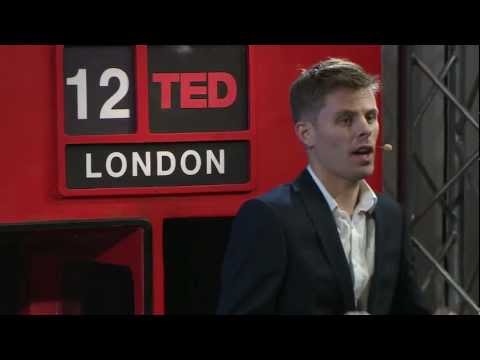 Alastair Parvin, co-founder of WikiHouse gave his TED Talk last week (one of the many architecturally relevant talks at TED 2013). Although the video of his latest talk is not yet available, to whet your appetite we present you with his speech from last year at TED@London. In it he explains the conditions of architectural and material culture that led to the foundation of WikiHouse, an open source database of house designs that can be manufactured with a CNC cutter and assembled in a day.
Parvin says: "If design's great project in the 20th century was actually the democratization of consumption… I believe design's great project in the 21st century is the democratization of production." Last year, the WikiHouse project was one winner of TED's City 2.0 Awards.
The latest incarnation of TEDTalks has finally arrived with TED2013: The Young. The Wise. The Undiscovered. This year's conference in Long Beach, California will host the largest number of speakers in TED history, more than 70, with more than half coming from TED's global talent search (which found "some truly astounding youngsters"). Another interesting change for this year? Many will present shorter speeches (most hovering about12 minutes, rather than the traditional 18) .
This year's conference features some speakers who are particularly interesting for the architecture world. See which ones from the Line-Up we're most excited to hear from, after the break…
After months of anticipation, October 13th, 2012 (a.k.a. TEDxCity2.0: A day of urban inspiration), is around the corner! This Saturday, TEDx communities around the world, made up of "urban innovators and organizers, stewards and artists, builders and taste makers," will get together and share their stories of urban inspiration.
Instead of giving the TED Prize to an individual this year, the TED committee recognized a theme, The City 2.0. So far, they've published hundreds of awesome urban interventions on their web platform and given individual prizes to 6 of the most transformative ideas (including a "Wikipedia" of house-building and a "storefront" for urban innovation); 4 prizes remain to be granted.
The event will be a great physical counterpart to all the inspiring work that has been shared online – and a brilliant opportunity to connect with others who are passionate about the City of the Future. You can find out where a TEDxCity2.0 event is happening near you (or register one of your own), here.
TED Prize has big news! They have evolved so much since the prize launched in 2005 and now three key shifts have allowed them to turn the page to a whole new chapter. Historically, the TED Prize was awarded to individuals who then made a wish. Starting in 2013, it will be awarded to individuals with a big wish already in mind. Also, individuals may self-nominate or nominate someone else, as long as every nomination includes a world-changing, achievable wish. And now for the biggest change (drum roll, please…), the typical cash award of $100,000 has been raised to $1 million in order to provide powerful seed funding for the wish!
TED Prize is calling and counting on you to nominate the visionaries in your networks! You may start nominating here.
The deadline for 2013 nominations is August 31, 2012. The winner will be selected this fall by a jury drawn from leading members of the TED community. The winner will then reveal his or her wish at TED2013 in Long Beach, Calif., on February 27, 2013.
The year is half way through, and so are TED's City 2.0 Awards. The Award, which offers $10,000 to 10 innovative ideas in Urban Transformation, has been awarded – so far – to an eco-artist, a Wikipedia of house-building, a noise mapper, a couple of sign-post rebels, and a public-health activist and educator.
More about the Award-Winning Projects…after the break.
Stop right there. Before I begin this post with a cliché dictionary definition, I direct you to what's usually overlooked in these openings: the part of speech.
Without reading the definition, we know. Design is the act that connects the human being to the object outside him: the way in which intentions, thoughts, concepts take form.
On a basic level, design connects human beings through the shared experience of said object – be it functional or purely aesthetic. But it's not just the object which connects us – it's the idea that inspired it. On another level, and perhaps at its purest, design connects by inaugurating us into a collaborative spirit of innovation.
The AIA's latest Design Conference, Design Connects, has invited bloggers to reflect how design connects us in a way that will build a better future. We at ArchDaily, biased as we may be, think we have the answer (it's in the invitation): the Bloggers.
To read how design and the Internet connect us to thousands of elementary school kids, the sci-fi dsytopias of a NASA scientist, and a poverty-defying advocate looking to change the world  - all in 24 hours – keep reading after the break.  
Inspired by the local materials and culture of Mahabalipuram, an Indian fishing village famous for sculpture, American Artist Janet Echelman stumbled upon a material that would change her art, and life, forever. One evening, while observing the fishermen's nightly routine of bundling their nets, Echelman imagined a new type of sculpture – a volumetric form that could be the scale of a large building but remain light enough to ripple in the wind, constantly reshaping the net and creating ever-changing patterns.
With a sophisticated mixture of ancient craft and modern technology, Echelman collaborates with a range of professionals including aeronautical and mechanical engineers, architects, lighting designers, landscape architects, and fabricators to transform urban environments world-wide with her net sculptures.
Continue after the break to view some of Echelman's most famous projects.
Together, Skylar Tibbits and Arthur Olson presented a large-scale installation at the 2012 TED Conference in Long Beach, CA entitled The Self-Assembly Line – a large-scale version of a self-assembly virus module, demonstrated as an interactive and performative structure. A discrete set of modules are activated by stochastic rotation from a larger container/structure that forces the interaction between units. The unit geometry and attraction mechanisms (magnetics) ensure the units will come into contact with one another and auto-align into locally-correct configurations. Overtime, as more units come into contact, break away, and reconnect, larger, furniture scale elements emerge. Given different sets of unit geometries and attraction polarities various structures could be achieved. By changing the external conditions, the geometry of the unit, the attraction of the units and the number of units supplied, the desired global configuration can be programmed. Continue reading for more.
For the first time in history, the annual TED Prize was not awarded to an individual, but rather an idea that will greatly influence the future of our planet. The City 2.0 is the city of the future in which more than ten billion people are dependent on. Since the announcement in early December, visionaries' world-wide have provided their input to help determine the city's "one wish to change the world". TED will provide $100,000 to help make it happen. Live, at the TED2012 Full Spectrum conference in Long Beach, California, the wish has been revealed! Continue reading to learn more.
For the first time in history, the TED Prize winner is not an individual, but an idea that greatly impacts the future of planet Earth… and the winner is The City 2.0. The City 2.0 is the city of the future, a future in which more than ten billion people are dependent on. The idea is not a "sterile utopian dream" but rather a "real-world upgrade tapping into humanity's collective wisdom." More urban living space will be constructed over the next 90 years than all prior centuries combined, so it is time to get it right.
Continue reading for more information on The City 2.0 and details on how you can participate.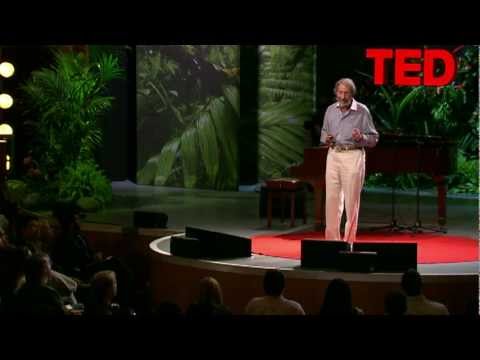 In this July 2011 TEDGlobal talk, physicist Geoffrey West argues that mathematical laws of networks and scalability govern the properties of cities. West demonstrates how wealth, crime rate, walking speed, and other aspects of a city can be predicted  based on a city's population–universally, and with startling accuracy.
West's presentation is constructed through a comparison of cities' statistical similarities with the mathematical laws of biology. Both are dominated by economies of scale, but while the pace of life decreases as biological organisms scale upwards, the pace of life in cities increases. For example, doubling the size of a city systematically increases income, wealth, number of patents, number of colleges, number of creative people, the number of police, crime rate, number of aids and flu cases, and waste by 15% per capita.
Although some might find West's fervent empiricism tiresome, his model of urban scientific inquiry holds massive potential both as data and methodological model for theoretical inquiry autonomous from practice. As a scientist, West is free from our field's predilection towards theory as model for practice–he can speak of his observations, but lets them remain as such. Any practical suggestion would limit the versatility of the information he and his team have produced, forever linking that new body of knowledge with a delimited body of interpretations. By way of example: West's argument is reminiscent of Christopher Alexander's classic essay, "A City is Not a Tree," in which Alexander argues that cities are fundamentally social networks, and that those lattice like-networks are in opposition to the synthetic tree-like networks designed by Modernists from Tange to Hilbershimer. Alexander's essay, organized categorically and grounded in anecdotal models, is too oppositional to have easy currency outside of its use with respect to the projects it references and criticizes. Given that, it is not surprising that Alexander's later work in A Pattern Language is more often identified as a political statement against modern planning ideals than as the dictionary of design strategies it purported assumed itself to be. West's argument, organized systematically rather than categorically and grounded in data rather than anecdote, operates in an epistemological universe resistant to the political and able to be understood and applied in a wide variety of contexts for numerous related and unrelated causes.

In the past, we've shared several TED Talks videos with you as the speakers offer interesting commentary on a variety of issues within the creative realm.   In this presentation, Thomas Heatherwick of Heatherwick Studio shares five projects ranging from a new bus to a moving bridge to a biomass power station.  Each project illustrates the architect's inherent interest in bio-inspired designs focusing on materiality and the relationship between human interaction and the scale of the built object.     The talk shows a diverse body of work where the architecture is infused with a type of "soulfulness" as the result of re-examining form, function, aesthetics and materiality.  Plus, Heatherwick's personality adds to its charm.  Enjoy the video!