In 2013, Bjarke Ingels Group came first in Paris' Europa City competition, an 800,000 square meter cultural and recreational facility on the far North-Eastern outskirts of the city. In an attempt to explain the design of this huge project, filmmakers Squint/Opera have enlisted the help of Bjarke Ingels and a green screen to describe the project - Minority Report style – with a combination of live action and futuristic video effects. In a second video, a detailed walkthrough of the building enlists both 2D and 3D graphics "to capture the excitement and energy of this unique centre." Read on after the break for both videos.
The latest in a series of videos from Louisiana Channel sees Danish architect Bjarke Ingels of BIG dispensing wisdom for a new generation of architects. Speaking with characteristic zeal, Ingels advises young architects "to care, because if you don't care, it doesn't matter." "We're not here to build for other architects," Ingels says, describing architecture as "fundamentally the art and science of accommodating life."
Urging architects to understand the "dreams and desires and priorities" of the people for whom they are designing, Ingels discusses everything from Nietzsche's hammer to the notion of the anthropocene, citing his time working for Rem Koolhaas and OMA as an "eye-opening" experience leading him to recognize that "architecture [isn't] like an autonomous art form happening just within its own terms, but [is] actually in direct dialogue with things going on in society." Reflecting a playfulness idiosyncratic to Ingels and the work of BIG, the architect encourages "professional serial monogamy," recommending that students "fall in love with the work of an architect and dive really deep into that."
The current state of architectural design incorporates many contemporary ideas of what defines unique geometry. With the advent of strong computer software at the early 21st century, an expected level of experimentation has overtaken our profession and our academic realms to explore purposeful architecture through various techniques, delivering meaningful buildings that each exhibit a message of cultural relevancy.
These new movements are not distinct stylistic trends, but modes of approaching concept design. They often combine with each other, or with stylistic movements, to create complete designs. Outlined within this essay are five movements, each with varying degrees of success creating purposeful buildings: Diagramism, Neo-Brutalism, Revitism, Scriptism, and Subdivisionism.
I always book a window seat when flying into Mexico City. It guarantees exposing the traveler to the exhilarating immensity of the city and the valley that barely contains it: a blunt encounter of geometry and geography indeed. Braving traffic I arrive to my hotel in the historic center and the first morning, over breakfast and with those aerial images still fresh in my mind, I invariably marvel at the fact that I have just had a hot shower and that I am enjoying, as usual, excellent huevos rancheros. "How did these eggs get here?" I wonder. The thoughts quickly dissipate as one is engulfed by the many renowned attractions of Mexico City.
Felipe Correa and Carlos Garciavelez Alfaro have chosen not to be distracted. Their book, "Between Geometry and Geography: Mexico City", is an ambitious portrait of Mexico City that avoids reading the city through the singularities of its monuments. They have produced instead a stunning graphic biography of the metropolis, focusing on the infrastructures that have shaped the city and make it function today and speculating on opportunities for future multifunctional infrastructures.
During this year's World Architecture Festival (WAF) held in Singapore, we had the chance to talk with keynote speaker Moshe Safdie. Standing inside the Marina Bay Sands, a massive mixed-use project by Safdie Architects and an example of the firm's ongoing research on density, Safdie talked to us about Asia's urban environment and the challenges of working there. As the world's growth is happening in dense areas, this subject is utterly important, and Safdie has proven that these kind of mega-urbanism projects can be functionally integrated into the city. "Working in Asia at the intensity and scale that we do has been a paradigm shift for our practice because much of our work in the United States and Israel and elsewhere in recent years has been focused on institutions – on libraries, museums, airports – here we are involved with urban place, mixed-use mostly, extremely dense, working for the private sector, and having to reconcile the market forces with the architectural environmental demands, which is no mean task," he said.
With more than half of the world's population living in cities today, a process that will only accelerate in the near future, the dynamics of large metropolitan areas –especially in the emerging world have– have become an object of study and urban experimentation. India is one of the regions where this process is happening at a fast pace. With a current urbanization rate of 32%, it is expected to grow up to 40% in the next 15 years.
India's fast-growing economy and accompanying rural-urban migration has led to many environmental issues caused by the explosive growth of slums in metropolitan areas such as Mumbai. Currently the largest human settlement in India, a population of 21 million people makes it one of the top ten most populated urban agglomerations in the world.
During the Moscow Urban Forum we had the chance to talk with Uma Adusumilli, the chief of planning at the Mumbai Metropolitan Region Development Authority (MMRDA), to understand the problems that Indian cities are facing due to this rapid urbanization, and how architecture –even at the smallest scale–can play a crucial role in improving quality of life.
Originally published by The Huffington Post as "These Religious Architecture Award Winners Evoke The Sacred In Unconventional Ways," this article reveals the winners in the 2014 Religious Art & Architecture Award run by Faith & Form, an organization dedicated to promoting the architecture of worship.
What makes a space sacred?
If the winners of Faith & Form's 2014 Religious Art & Architecture award are any indication, it may be something different every time. A high ceiling, curved walls, stained glass windows or lush landscaping — no two winners are alike, and yet each offers viewers a fresh way of interacting with the divine.
Take a look at some of Faith & Form's 2014 award and honor award winners for religious architecture after the break
One of three runners-up in the 2014 Audi Urban Future Award, the Berlin Team of Max Schwitalla, Paul Friedli and Arndt Pechstein proposed a futuristic and innovative concept for an entirely new type of personal transport. Drawing inspiration from sources as diverse as elevator technology and biomimicry, their designs offer a thought-provoking alternative to our existing transportation systems that could revolutionize the city as we know it.
Though their proposal ultimately lost out to Jose Castillo's Team Mexico City, the work of the Berlin team correlates closely with the aims of Audi's Urban Future Initiative, offering a compromise between the convenience and status of personal transport and the civic benefits of public transport. Read on to find out how this was achieved.
At the Expo '98 Portuguese National Pavilion, structure and architectural form work in graceful harmony. Situated at the mouth of the Tagus River in Lisbon, Portugal, the heart of the design is an enormous and impossibly thin concrete canopy, draped effortlessly between two mighty porticoes and framing a commanding view of the water. The simple, gestural move is both weightless and mighty, a bold architectural solution to the common problem of the covered public plaza. Under the graceful touch of Álvaro Siza Vieira, physics and physical form theatrically engage one another, and simplicity and clarity elevate the pavilion to the height of modern sophistication.
Many have come to associate drones with the looming unmanned aircraft deployed in the defense industry, but as technology continues to improve drones have gotten smaller and progressively less expensive. Consumers can now purchase their very own drone for as little as $600 or less and the technology is already proving to be useful for a wide variety of purposes, including possible uses for architects in everything from site analysis to construction.
However, this technology could have much broader consequences on not only the airspace above our streets, but also in how we design for increasing civilian and commercial drone traffic. Just as other technologies such as cars and security surveillance have shaped our urban infrastructure, so too will an emerging network of infrastructure for pilotless technology. Particularly as drones become ever more precise and nimble, opportunities arise for their increased use in urban areas. If these devices can be programmed to learn from repeated maneuvers with the use of cameras and sensors, it is not unrealistic to say that they could soon learn how to navigate through increasingly complex vertical cities. But if drones become fixtures of our urban environment, what impact will they have on exterior spaces? And could they become as ubiquitous in our city's skies as cars on our streets?
At ArchDaily, we take great pride in bringing our readers the best selection of architectural projects and news stories around, but another big part of our editorial mission also involves giving architects access to the knowledge that will help them improve the lives of future urban dwellers. As the year draws to a close, each of the editors at ArchDaily has personally selected their favorite articles from the past year which complement this editorial mission. These articles may not be the ones that garnered the most attention or views, but we think they are vital nonetheless.
Our top 14 of 2014 includes coverage of crucial events, like the attention-grabbing competition that broke almost every record going, and an architectural model that redefined the idea of political protest; it features profiles of people who are redefining the profession, including both one of the world's most famous architects who had one of his greatest years yet, and a woman who spends most of her time working with sewage; and it includes insightful histories, such as how communist architecture developed in the mid-twentieth century, and how that period is now defining architecture in a modern-day communist superpower. Read on to find out which articles made our list as the best of the past year.
From Frank Gehry giving the finger and claiming that today's architecture is 98% "pure shit," to the Guggenheim Helsinki competition receiving 1,715 entries and becoming the most popular architecture competition in history, 2014 has been an eventful year. The following 20 stories were the most read of the year, generating discussion among readers and provoking interesting comments. Ranging from lighthearted lists (25 Free Architecture Books You Can Read Online) to articles analyzing how future cities might look (Hamburg's Plan to Eliminate Cars in 20 Years), here are the top 20 stories of 2014.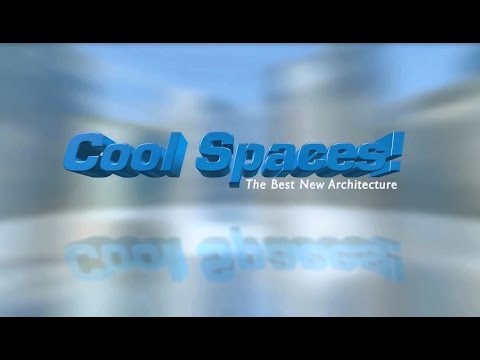 Cool Spaces! The Best New Architecture has released their first full episode online. The PBS television series, hosted by Boston-based architect and professor Stephen Chung, AIA, profiles the most provocative and innovative public space architecture in North America. With the general public as its targeted audience, each hour-long episode is organized around a central theme – such as Art Spaces – and profiles three buildings. In this episode, Chung discusses what makes Tod Williams Billie Tsien's Barnes Foundation, Steven Holl's Nelson-Atkins Museum of Art and Phil Freelon's Harvey B. Gantt Center so cool.
"People often ask me what Cool Spaces is all about. And I never can answer without giving a bit of background," says host Stephen Chung. "You see, it really begins over seven years ago, during the recession, which decimated the architecture profession. In a four-year span, approximately 30% of all architecture jobs in the U.S. were lost — including my own. This time away from practice allowed me to reflect on the profession and its problems and to think about what role I might play in bringing about some positive change."
For another year, in 2014 ArchDaily has featured hundreds of houses from designers around the globe, with homes that appear to float above ground, sink below grade, snake through forests, jut over cliffs, and blur the line between building and environment. This year, we've seen some of the most intuitive, outlandish, and creative designs cropping up around the world, from São Paulo to Ho Chi Minh City to Stockholm, and to celebrate the end of the year we've rounded up our 50 best projects from 2014, representing an incredible range of living environments from the world's most innovative architects.
Enjoy the sandy surrounds of House in Miyake or the minimalist paradise of Love House; or escape for a getaway to Weekend House in Downtown São Paulo. Find out which houses stray from the norm, reviving the wooden cottage and redefining the stone cabin with a touch of linearity and serious panoramic views. Step inside wondrous spaces that soar skyward or connect with the earth, speak to the divine or convene with the spiritual – and yet all share the unmistakable feeling of 'home.'
Find out which houses make our list after the break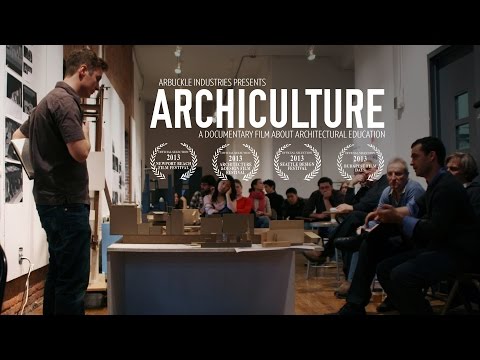 Now, after 130 private screenings in 26 countries, you can watch the official world premiere of Archiculture here on ArchDaily. The 25-minute documentary captures a rare glimpse into studio-based design education, trailing five architecture students throughout their final thesis semester at Brooklyn's Pratt Institute.
Directed and produced by architect-turned-filmmakers Ian Harris and David Krantz of Arbuckle Industries, the film features exclusive interviews with leading professionals, historians and educators, such as Ken Frampton, Shigeru Ban and Thom Mayne. Since Archiculture completion, a number of schools, institutes and film festivals have hosted screenings of the film in an effort to shed light on the critical issues facing architectural education today.
We invite you to watch the film above, read our exclusive interview with film director Ian Harris, and share your thoughts in the comment section below. You can also join an ongoing online conversation regarding Archiculture on the #Archichat here.