RTKL, a global architecture and design practice, announced its HALO project will be featured as part of the TransformKC Exhibition (October 4th – 25th in Kansas City, Missouri), which seeks to illustrate what the future could look like for Kansas City transit and innovative rail projects. The HALO concept is a modular, five-foot panelized, glass-enclosed, sustainable walkway for bus passengers that will utilize new technology to capture kinetic energy expended from foot traffic – approximately 7 watts per tile per footstrike. More info here.
Transform Kansas City, a collaboration between the Kansas City Regional Transit Alliance and the Kansas City Chapter of the American Institute of Architects Young Architects Forum, is asking for submissions that illustrate transportation related or affected ideas or solutions. No matter your background or experience, all are being called to submit your ideas on transportation, urban design and architecture. You are encouraged to find solutions to question such as: What impact does urban mass transit have on the mobility of our cities in which we live, work and play? What forms will these new investments take and what is the result to our built environment? The deadline for submissions is June 30. For more information, please visit here.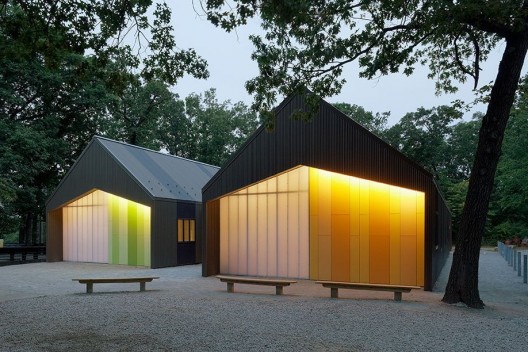 Architects: el dorado
Location: Kansas City, Missouri, United States
Principal In Charge: Douglas Stockman, AIA
Project Manager: Sean Slattery, AIA
Project Year: 2012
Photographs: Mike Sinclair
Architects: el dorado
Location: Kansas City, Missouri, United States
Principal: Josh Shelton, AIA
Senior Associate: Chris Burk, Steve Salzer, AIA
Project Year: 2012
Photographs: Mike Sinclair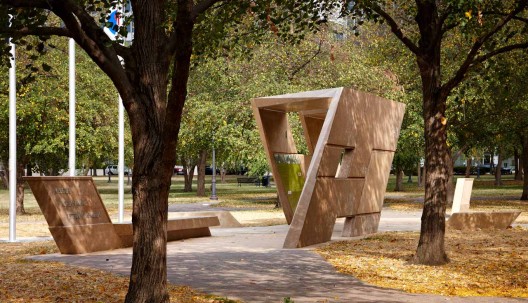 In September of 2011, the Missouri Korean War Veterans Memorial was dedicated at a ceremony in Washington Square Park in Kansas City, Missouri. The project, which started as an effort to demonstrate the benefits of Tilt-Up concrete construction as part of the Tilt-Up Concrete Association's (TCA's) annual convention, quickly turned in to something so much more. Not only is the project a testament to the versatility, applicability and beauty of Tilt-Up construction, it is a demonstration of the generosity, pride and good will of TCA members. Most importantly, it continues the legacy of Korean War Veterans and recognizes those who paid the supreme sacrifice and gave their lives in defense of South Korea. More images and project description after the break.
Architects: Crawford Architects
Location: Kansas City, Missouri, USA
Project Year: 2011
Structural Engineer: Wallace Engineering
Mechanical Engineer: M.E. Group, Inc
Electrical Engineer: M.E. Group, Inc
Project Area: 6,200 sqf
Photographs: Courtesy of Crawford Architects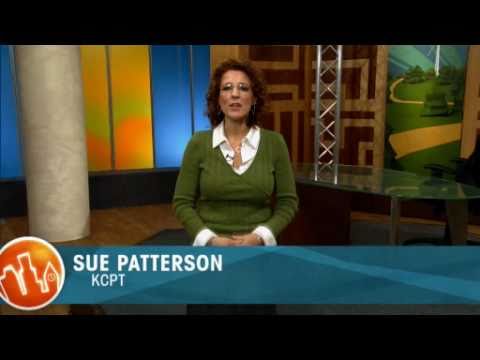 Imagine a vibrant, connected and green Kansas City region.  Highlighting local communities, Imagine KC discuses how members of the community are working together to provide a more sustainable and vibrant place to live, work and play.  Episode 2: Energy Efficiency and Conservation aired in January and is the latest of the 12 part series from Kansas City Public Television.
Tune in March 24th at 7:30 p.m. for Episode Three: Quality Places and Vibrant Centers.  More information about Imagine KC following the break.
BNIM, the recipient of the 2011 AIA National Firm Award, designed the Christian Life Center (CLC) hoping that each resident experiences and appreciates the intended qualities of the building—quiet, embracing, community, individuality, nature, frugality, environmental responsibility, stewardship, authenticity and unique beauty. The design team envisions the building contributing to the success of men entering the program.
Project description, images, and drawings following the break.
Architect: BNIM
Location: Kansas City, Missouri, USA
Project Area: 27,000 sqf
Photographs: Farshid Assassi
Located in Kansas City, Kansas, this environmentally conscious, modern home performs completely off the grid in an area desperately in need of revitalization. Being the first LEED Platinum home in the Kansas City Metropolitan area, the building serves as an example of sustainable practice and living for buyers who desire life in the city close to the urban core. This house is a combination of passive strategies and active systems which visually call out the environmental standards to which the design aspires.
The Sustainable Residence is designed by Studio 804, a not‐for profit design/build program that serves as the final design studio for graduate students at the University of Kansas School of Architecture and Urban Planning. The student led process creates prefabricated architecture while thoughtfully responding to global problems of density and sustainability using smaller scale, local solutions.
Follow the break for more photographs and drawings of this residence.
Architects: Studio 804, Inc.
Location: Kansas City, Kansas USA
Project Architect: Dan Rockhill, JL Constant Distinguished Professor of Architecture, University of Kansas
Project Team: Alison Lampier, Andrew Thomas, Becca Maness, Caleb Reed, Collin Jacobs, Danielle Blodgett, Erik Biggs, Garret Wilson, Jason Sadler, Jesse Brubacher, Josh Bender, Megin Sevier, Molly Fogarty, Patrick Noble, Sam Edelstein, Ben Chapman, Blake Perkins, Frank Lindemann, Jared Eder, Kate Frick, Kyle Davis, Stephanie Winn
Contractor: Studio 804, Inc.
Engineer: Norton & Schmidt
Project Area: 2,400 sqf
Project Year: 2009
Photographs: Courtesy of Studio 804
The Prescott Passivhaus is a single-family, low-energy residence located in Kansas City, Kansas. This unique house is designed for the affordable-housing market as a spec house that will sell to qualified buyers, those with an annual income of no more than eighty percent of the target Area Median Income (AMI). Designed to exceed both Passivhaus and LEED Platinum standards, the residence uses minimal energy through affordable passive means. The home is located in the Prescott neighborhood which, despite being just minutes from downtown Kansas City, remains a neighborhood in transition not unlike the rest of the derelict urban core that typifies the city.
Architects: Studio 804
Location: Kansas City, Kansas USA
Project Team: CJ Armstrong, Elizabeth Beckerle, Joshua Brown, William Doran, Colleen Driver, Laura Foster, Joel Garcia, Tyler Harrelson, Lauren Hickman, Aaron Jensen, Matthew Johnson, Daniel Lipscomb, Daniel Matchett, Jennifer Mayfield, Katherine Morell, Tye Zehner
Contractor: Studio 804
Engineer: Norton & Schmidt
Project Area: 1,700 sqf
Project Year: 2010
Photographs: Courtesy of Studio 804
Collaborative work between artist and architect, Pedestrian Strands is a quasi-permanent installation on four bridges in downtown Kansas City, Missouri.  Renovating the decks of these bridges was intended to extend the usefulness of the bridges for another ten years, after which full replacement will be required and the re-application of Pedestrian Strands reconsidered. At the insistence of the Downtown Council and the Crossroads Community Association, these renovations were to include increased attention to the pedestrian experience.
More photographs following the break.
Architects: el dorado inc
Location: Kansas City, Missouri, USA
Lighting Designer: James Woodfill, Inc.
Client: Downtown Council of Kansas City | City of Kansas City, Missouri, Public Works
Photographs: Mike Sinclair
As with many urban centers, Kansas City has a wonderful collection of turn of the century low to mid-rise buildings within the urban core. It is the re-use of older buildings that has promoted the ideal of loft living, having the city as a personal backyard. While many existing buildings still need to be renovated, 5 Delaware represents a new approach – a new, modern structure sensitively placed in one of the numerous empty lots downtown.
More photographs, drawings, and project description of 5 Delaware Lofts by el dorado following the break.
Architects: el dorado inc
Location: Kansas City, Missouri, USA
Project Team: Doug Stockman, Dan Maginn, AIA LEED AP, Sean Slattery AIA LEED AP, Doug Hurt, Brady Neely
General Contractor: Schweiger Construction Company
Owner: Marketview Properties, LLC
Project Area: 46,150 sqf
Photographs: Mike Sinclair
The Botwin Building is located at a busy urban intersection within the Waldo neighborhood of downtown Kansas City. Largely comprised of small businesses, the historic Waldo Theater building, was part of this vibrant neighborhood. In February 2007 the building sadly burned to the ground. The owner, an invested Waldo community member, decided to rebuild immediately. The architects were asked to preserve the scale and footprint of the original building, but to 'replant' the corner, exploring the latest ideas about urban infill and sustainability. The Botwin Building opened its doors in September 2008.
The collaborative effort between architect, owner, consultants, and artist resulted in an award winning building. The Botwin Building recently received an Honor Award at the AIA Kansas City Design Awards 2010, along with an AIA Central States Region, 2008 Architectural Citation Award, and an IESNA Illumination Design Award 2009.
More photographs and drawings following the break.
Architects: el dorado inc
Location: Kansas City, Missouri
Principal in Charge: Josh Shelton
Project Architect: Steve Salzer, AIA
Custom In-house Fabrication: Brady Neely, Chris Burk
Structural Engineers: Bob D Campbell and Company
MEP Engineers: Lankford and Associates
Lighting: Derek Porter Studios Lighting
Integrated Art: Anne Lindberg
General Contractor: Hoffman Cortes
Owner: Botwin Family Partners, LP
Project Area: 12,500 sqf
Project Year: 2008
Renderings: el dorado inc
Photographs: Mike Sinclair
The Young Architects Forum of Kansas City invites all young designers to submit their work for the 2010 Monsters of Design Competition. Projects of all types and scales (architecture, interiors, products, furniture, lighting, graphics and anything else) are welcome.
Monsters of Design is an annual design awards competition for young architects and/or designers from or near the Kansas City metro area. MoD exists to recognize the young designers whose work may not be recognized by other awards competitions. All types of design are considered equal in this competition. For more information, go to the competition's official website. Seen at Bustler.