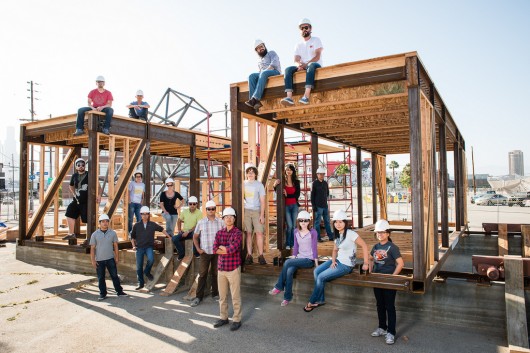 DALE, short for Dynamic Augmented Living Environment, is this year's U.S. Department of Energy Solar Decathlon entry for the SCI-Arc/Caltech team. Made of two movable, prefabricated modules that open to allow the outdoors in, DALE celebrates the active California lifestyle through its dynamic architecture.
DALE learns from two classic California precedents: the super-sized suburban tract home and the compact, sufficient bungalow; amending one and expanding on the other to become a new Southern California typology. At 600 square feet, it is a micro house with an unprecedented flexible interior that results in the program of a house three times the size.
The psychology behind what we consider or value to be our homes presents some interesting concepts. While it is easy to answer the question "Where are you from?" when someone is asked "Where is home for you?" the resulting answer may be influenced by a variety of perceptions of what home really is. A recent article entitled The Psychology of Home: Why Where You Live Means So Much discusses such implications. Read more after the break.