Last September 25th, at Bartlett School of Architecture, the Graduate Program Exhibition was inaugurated. The same day, Peter Cook gave by himself the "Multicoloured Ear", (the physical icon coming from the fact that exhibition was taking place at the former Ear Hospital building) for the Special Peter Cook Prize of this year, to the postgraduate student Maj Plemenitas with his research project 10⁻⁹ ]LINK[ 10⁹.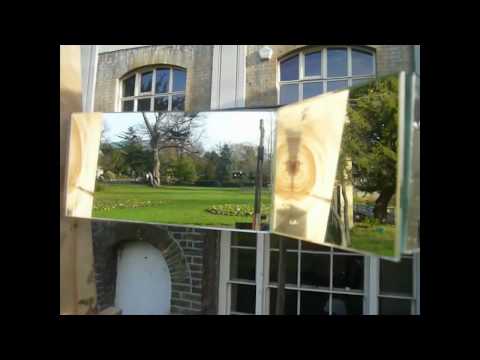 The Bartlett's BSc degree programme aims to develop a creative, diverse and rigorous approach to architecture and design from the outset. Year 1 is centred on the design studio and is taught to the year as a whole. Students observe, draw, model and design, based in the School's design studios and workshop from the first week onwards.
You can now see three videos of the Year 1 program, including a sketchfilm by Brook Lin, who sketched for 13 hours, transformed in a 10 minute film. For more information click here. See the other two videos after the break.
Sublime Flesh brings together, for the first time, new designs for contemporary spiritual spaces developed by students at the Bartlett School of Architecture, UCL. A collection of research projects located in international cities including Istanbul, Rome, Turin, Lisbon, Havana and Miami, each explores a unique sense of sacredness and the Sublime.
The complex nature of these themes is articulated in a series of exquisite models that express a new ornamental, spatial and technological approach and also a reconsidered religious and cultural dimension for contemporary architecture design.
The exhibition will continue in London Christ Church till April 11. Also, there will be various events through the exhibition. Among those there will be a symposium on Tuesday April 6 14:30-18:30. Speakers are Sir Peter Cook, Marjan Colletti, Rev Rod Green, Robert Harbison, Ali Mangera, Natasha Sandmeier, Yael Reisner, and Marcos Cruz (chair).
For more information, click here.