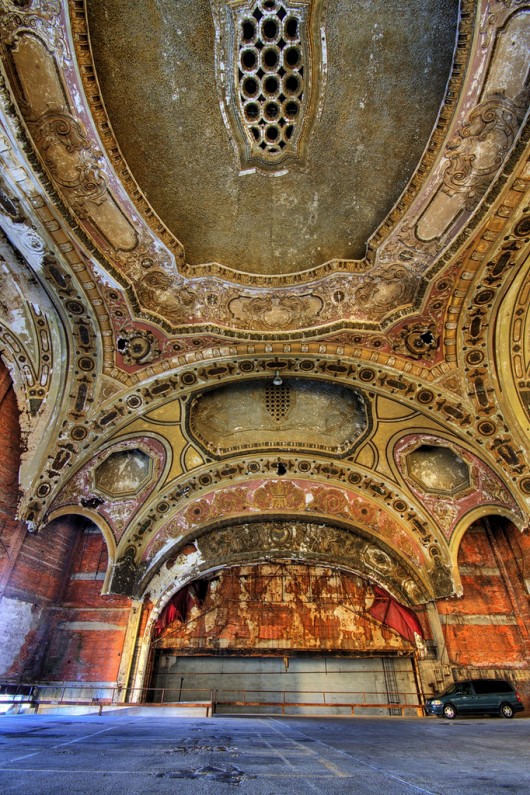 Originally posted on the Huffington Post's Home Section as "How a Historic Movie Palace Became America's Most Unusual Parking Garage," this article tells of both the history and the possible future of the Michigan Theater – once one of Detroit's most opulent nights out, but now a crumbling (albeit oddly magnificent) parking garage. Emblematic of the city's rapid decline, it turns out the recently-purchased Michigan Theater may also be a symbol of the city's regeneration.
An inventor's workshop. A movie palace. A rock club. A car park. A skate park. The backdrop for Eminem videos. Now it's one of America's strangest parking garages, but a peek inside the Michigan Theatre reveals why it's remained a landmark — and has a unique story that explains a lot about the importance of preserving cities' historic architecture.
The former theater is attached to the Michigan Building, a partially occupied office tower, and might look familiar to some who have sought out urban decay photos. There's something radically visceral about cars parked in the garage under the crumbling but ornately decorated ceilings of the site that in its heyday hosted legends like the Marx Brothers, Frank Sinatra, Louis Armstrong and Doris Day.
Read more on the theater's unusual, inspiring story after the break