The 2014 World Monuments Fund/Knoll Modernism Prize has been awarded to the Finnish Committee for the restoration of Alvar Aalto's seminal Viipuri Library in Vyborg, Russia. "Designed by Aalto and constructed between 1927 and 1935 in what was then the Finnish city of Viipuri," stated WMF in a press release, "the library reflects the emergence of Aalto's distinctive combination of organic form and materials with the principles of clear functionalist expression that was to become the hallmark of his architecture."
A quote from Barry Bergdoll and more images, after the break.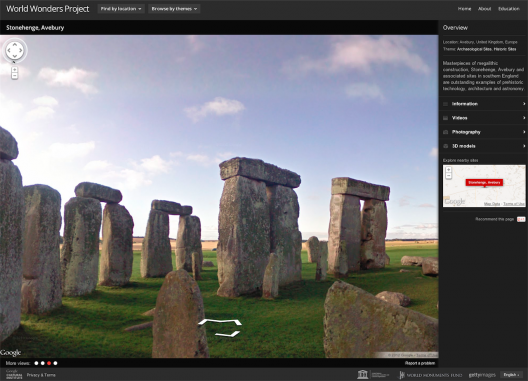 From the archeological areas of Stonehenge to the Hiroshima Peace Memorial, Google's World Wonders Project is dedicated to digitally preserving and virtually sharing the World's Heritage Sites. Users can explore some of the world's greatest places through panoramic images, 3D laser scanned models, videos and informative text. Although Google World Wonders is a new and ongoing project, they already have more than 130 sites in 18 countries featured. The project is also an educational resource, allowing students and scholars to use the materials to discover some of the most famous sites on earth. A selection of free educational packages are available to download for classroom use.
Google World Wonders is made possible through the partnership of Google, UNESCO, the World Monuments Fund and Cyark, with a shared mission to preserve world heritage sites for future generations.