While mathematics in architecture has historically referenced notions of order, proportion, and ideal form, the discipline of mathematics itself has shifted to encompass uncertainty, incompleteness, relativity, and chaos towards a situation in which truth itself is elusive. This move stems in part from an engagement with real phenomena, in which natural systems were shown to behave non-linearly and unpredictably. In architecture, while computational developments enabling dynamic and variable modeling have been subsumed into our culture of design and production, a new kind of idealism has emerged.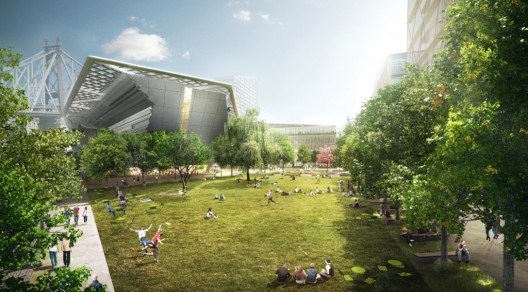 To celebrate the start of a seven-month land use review process, Cornell has released preliminary renderings of the first academic building planned for Cornell Tech – the new world-class technology and entrepreneurship campus in New York City that was masterplanned by Skidmore, Owings and Merrill (SOM).
The modern campus strives to rethink academic workspace, prioritize environmental performance, and exploit the unique urban condition of Roosevelt Island. In May, Pritzker Prize laureate Thom Mayne, founder of Morphosis, was appointed as architect of the first landmark building, which will set the stage for the carbon positive campus.
Continue after the break to learn more.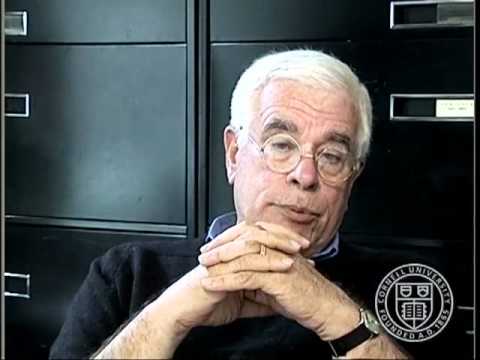 Vintage photos and a detailed narration by Peter Eisenman describes the life and work of the Cornell University graduate. The documentary was created in honor of Eisenman's 50th Cornell Reunion back in 2006. Nine well-respected colleagues and friends, including Richard Meier and Kenneth Frampton, share their experiences and thoughts about Eisenman. Exclusive video of Eisenman teaching at Yale is also included.
Just in case you missed it, Cornell also produced a documentary featuring Richard Meier. Check it out here.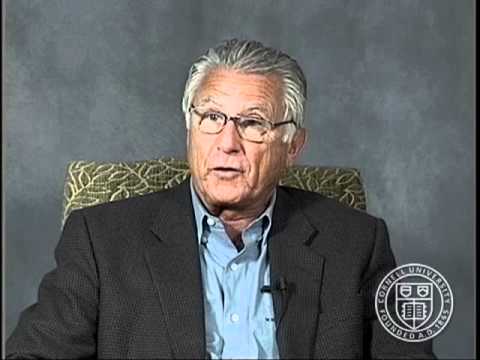 Documenting Richard Meier's career this video starts at the beginning with Meier's acceptance to Cornell along with his earliest projects. Included within the documentary is a description by Meier and fellow alumni Peter Eisenman about The New York Five, video footage of Meier's Getty Center along with a lecture by Meier in '92 describing his architecture.
This video was created in 2006 in honor of Meier's 50th reunion (Cornell class of 1956)
It seems that after Cornell overcame the danger of having both their accreditation and new architecture school eradicated from the campus, there has been smooth sailing in terms of the physical construction of OMA'S Milstein Hall.  The building is right on schedule to be fully completed in the Fall of 2011, as the structural steel, and the exterior structure + roof are being erected.
More images of the steel and more about the current construction phase after the break.
Project: Field
Location: Arts Quad, Cornell University, Ithaca, New York, USA
Client: AAP, Escuela de Arquitectura, Cornell University
Architects: Mauricio Pezo, Sofia von Ellrichshausen, Yehre Suh
Collaborators: Sae-Jun Ahn, Laura Amaya, Jesica Bello, John Best, Irina Chernyakova, Constanza Cortes, Karen Drummund, Monica Alexandra Freundt, Thea von Geldern, Lisa Hollywood, Amanda Lee Huang, Soyoung Jung, Kyle Keene, Jina Kim, Viola Diane Kosseda, Weonyoung Joy Lee, Chris Leonberg, Timothy Liddell, Jacqueline Liu, Hana Ovcina, Mia Ovcina, Mansi Ajit Pandey, Anna Pelavin, Hilary Pinnington, Mitchell W. Pride, Lorena Quintana, Ashley Reed, Samuel J. Reilly, Landon Gary Robinson, Hira Sabuhi, Johann Schweig, Courtney Song, Jerome Soustra, Rachel Tan, Margarita Urquiza, Mauricio Vieto, Zhiqiang Wang, Christopher Werner, Sonny Meng Qi Xu, Soo Jung Yoo, Milena Zindovic
Photography: Karen Brummund, Mauricio Pezo, Irina Chernyakova, Jesica Bello
Project year: 2009
Construction Year: 2009
Surface: 30.000 m2
Budget: 3000 USD
This installation establishes an optical exercise extended into a landscape format. Field is a continuous and homogenous installation of 2800 red sacks filled with straw (21" wide x 32" high) that covered the entire Arts Quad of the Cornell University Campus, in Ithaca (NY). The sacks were distributed in a 10 feet by 10 feet regular grid that followed the natural slope of the ground surface.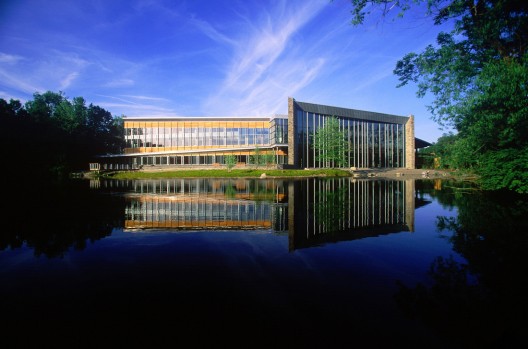 Architects: RMJM
Location: Ithaca, NY, USA
Principal in Charge: Nicholas Garrison
Engineering: Van Zelm, Heywood & Shadford, Inc., West Hartford, Conn.
Structural Engineer: Robert Silman Associates, PC, New York, NY M/E/P
Cost Estimating: Daedalus Projects, Inc., Boston, Mass.
Lighting design: The Mintz Lighting Group, Inc.
Construction Management: Christa Construction LLC, Victor, NY
Landscape: Child Associates, Boston, Mass.
Constructed Area: 7,400 sqm
Photographs: Brad Feinknopf
As the Milstein Hall at Cornell (designed by OMA, project lead by partner Shohei Shigematsu) was getting the finals approval´s by the City of Ithaca, a strong opposition coming from non-architectural faculty members (arguing a provocative and setting-discording design, high budget, and that the planned project has standard LEED rating instead of Gold) is not only putting the project in danger, but also their architectural program at the AAP.
Their B.Arch (ranked #1 during 2008 in the US for architectural programs) and their MArch (ranked #6) could see an end, as their accreditation depends on their facilities: The NAAB has warned us for over a decade, and have explicitly stated that the last accreditation we got is the FINAL one they will grant without compliant facilities. They have just denied us an accreditation review for our new M.Arch 1 program this spring because of delays to the final approval process. When they return next year, they plan to review both the M1 and B.Arch programs — if we don't have a building in process at that point, the B.Arch will LOSE its accreditation, and the M1 will be denied the same.
The above statement was taken from an email circulating the Cornell community, posted at Archinect. Read the complete e-mail after the break:
UPDATE: The original author of the letter just added the original version on the comments.