The American Institute of Architects (AIA) has just announced that Moshe Safdie, FAIA, will be the 2015 AIA Gold Medal recipient. Honoring him for his "comprehensive and humane approach to designing public and cultural spaces across the world has touched millions of people and influenced generations of younger architects," the AIA believes that Safdie's work has had a lasting influence on the theory and practice of architecture.
"Moshe Safdie has continued to practice architecture in the purest and most complete sense of the word, without regard for fashion, with a hunger to follow ideals and ideas across the globe in his teaching, writing, practice and research," stated Boston Society of Architects president Mike Davis in his nomination letter.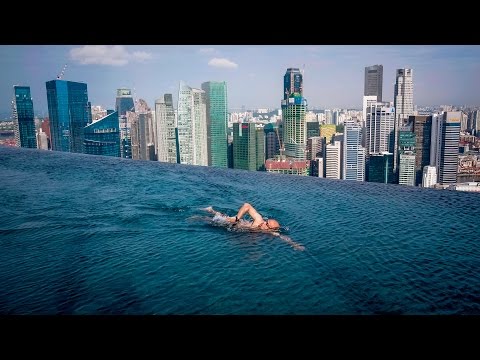 Nearly 50 years after realizing Habitat '67, when the need for high quality affordable housing is at an all time high, Moshe Safdie is expanding on his ideas first explored in the stacked Montreal utopia to discover just how natural light and the feeling openness can be achieved in today's megalopolises. Watch as Safdie makes a case to do away with the high-rise in the short TED Talk above.
Held annually in Singapore, the WAF annually recognizes the world's most amazing architecture projects (you can learn more here). They have announced an impressive line-up of prominent architects who will speak at the World Architecture Festival in October, including:
Rocco Yim of Rocco Design Associates will be speaking about his involvement in the West Kowloon Cultural District, the largest arts and cultural project in Hong Kong to date
Richard Rogers will speak candidly about his life as one of the most influential global figures in architecture and his future agenda
Moshe Safdie will be closing the Festival, looking back over his extensive career to talk exclusively about the defining moments that shaped its path
The renowned speakers complement a list of notable projects that will soon be revealed in a shortlist. Registration for the event, which takes place from October 1-3, is open now. Sign up and stay tuned to ArchDaily for the latest coverage of the World Architecture Festival and the co-located event, the INSIDE Festival.
Are you feeling short on inspiration today? For a jump-start, try watching one of these twenty TED Talks – a follow-up to last year's post "The 10 Most Inspirational TED Talks for Architects." Wherever your interests lie, the passionate people featured in these videos – from WikiHouse founder Alastair Parvin to famed photographer Iwan Baan and architectural great Moshe Safdie - will get your creative juices flowing. See them all, after the break.
Stephen Chung's new PBS show Cool Spaces! hopes to engage the general public's perception of design by "demystifying" contemporary architectural practice. You can tune in to the hour-long premier tomorrow (April 1) as Chung investigates the sports and performing arts spaces of Moshe Safdie (Kauffman Center for Performing Arts), HKS (Dallas Cowboys Stadium), and SHoP (Barclays Center).
In case you missed it, we're re-publishing this popular post for your material pleasure. Enjoy!
To celebrate the recent launch of ArchDaily Materials we've brought together five projects with fantastic façades, from Viñoly's Dolby Regeneration Medicine Building in San Francisco to Holzer Kobler's PALÄON in Schöningen, Germany. A building's envelope is often people's first impression and, in recent years, have been one of the focuses of innovation in the design and construction industry. The projects we've collated show a glimpse at what's possible with façades and wall finishings.
Journey through a three-dimensional landscape of striking architecture in this career-spanning exhibition of Moshe Safdie's work. Global Citizen: The Architecture of Moshe Safdie surveys the renowned architect's career from his formative period in the 1960s and early 1970s to his recent projects around the world, exploring his aesthetic language of transcendent light, powerful geometry, and iconic forms.
Using sketches, models, photographs, and films of twenty-five projects, the exhibition portrays Safdie's architecture not only as visual art but as a medium for advancing social, political, and cultural goals. Along with the exhibition, there will be a talk with Moshe Safdie at the Skirball Cultural Center on Sunday, October 20, 3:00pm. Click here for more information.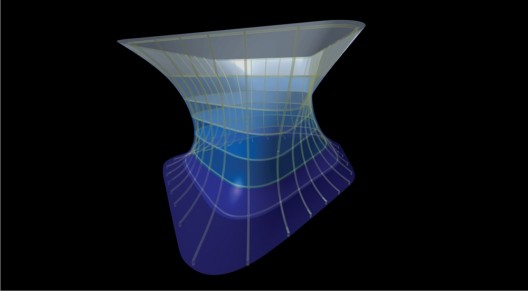 Update: The AIA has expressed their support for Gehry Technologies' strategic alliance (reported last night on ArchDaily).  "We applaud this enterprise by Gehry Technologies and the Board who are comprised of many AIA members because it is estimated that as much as 30% to as much as 50% of all time, money, materials and resources that go into a construction project do not add value to the final product," said AIA President, Clark Manus, FAIA. "The AIA has long been advocating for tools such as Business Information Modeling and methodologies like Integrated Project Delivery that can help reduce the inefficiencies in construction projects. We are anxious to see the progress though this effort that will be beneficial for both the industry and clients."
Today Frank Gehry, co-founder and chairman of Gehry Technologies (GT), announced plans to further his vision to 'transform the building industry and the practice of design'.  In an effort to redirect the profession back to solving both clients' and communities' problems Gehry has gathered together some of the world's most prominent designers: David Childs, Massimo Colomban, Zaha Hadid, Greg Lynn, Laurie Olin, Wolf D. Prix, David Rockwell, Moshe Safdie, Matthias Schuler, Patrik Schumacher, Ben van Berkel, and Richard Saul Wurman to serve on Gehry Technologies' board of advisors.
"I am dedicated to giving architects better control of the process so they can deliver the fruits of their imagination, which is what our clients expect. I have gathered a group of my friends together who believe in this mission as much as I do and who can help me find the solutions that will ultimately lead to better buildings throughout the world," stated Gehry.
Architects: Moshe Safdie
Location: Kansas, Missouri, USA
Project year: 2011
Photographs: Tim Hursley
The Smithsonian Institute has announced the finalists for the new National Museum of African American History and Culture in Washington D.C. The museum will be located at the end of the Washington Mall, being the latest addition to this location. The design concepts will be on show at the castle building until April 6. The, a jury will select a winner. The museum will open in 2015, at a cost of 500 million dollars.
Finalists are:
Foster + Partners and URS
Diller Scofidio + Renfro in association with Klingstubbins
The Freelon Group, Adjaye Associates and Davis Brody Bond
Devrouax & Purnell and Pei Cobb Freed & Partners
Moody Nolan in association with Antoine Predock Architects
Moshe Safdie and Associates in association with Sulton Campbell Britt & Associates
Seen at designboom. More images after the break.