Led by UK housing minister Mark Prisk, architects from five high-profile British practices – Haworth Tompkins, Foster & Partners, Amanda Levete Architects, Avanti Architects and de Matos Ryan – have embarked on a week-long visit to Brazil in search of major infrastructure opportunities for the 2014 FIFA World Cup and 2016 Olympic Games. The trip is part of the UKBrasil Season, a six-month series of dynamic and engaging projects designed to showcase the best of British business, culture, science and innovation in Brazil and become the largest post-Olympic legacy project in the world.
Mark Prisk stated: "Brazilian companies in these cities are actively looking for fast-track construction systems, innovative building materials and low carbon solutions to meet current and future demand, not only in preparation for hosting the 2014 FIFA World Cup and 2016 Olympic Games but also to compete in the country's many major infrastructure projects.
More after the break…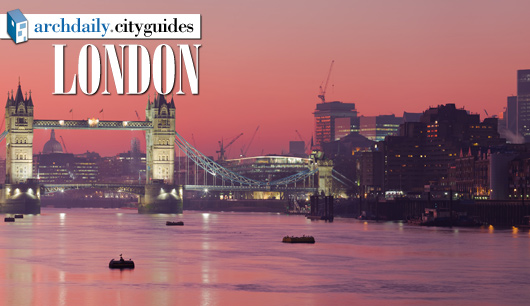 This week, with the help of our readers, our Architecture City Guide is headed to London. This is our second stop in Europe, and once again I had to capitulate and double the number of buildings that we normally feature. We could not feature all of the suggestions, and will be adding to the list in the near future. We really appreciate those readers who offered their suggestions and the use of their pictures to make up this list.
Samuel Johnson famously said, "When a man is tired of London, he is tired of life." As home to a long tradition of kings and queens, the Royal Society, and the roots of the Industrial Revolution, it is not surprising that there is a rich tension and collaboration between the historic and contemporary architecture in London. This reflects a city and culture that has a strong history of celebrating the past while also moving forward. Conflicts often emerge, as the goals of one side clash with those of the other. This relationship, however, is why I find walking the streets of London so appealing - those beautiful moments when history and progress collide.
Once again, thanks to all our readers for your help. We encourage you to add more of your favorites in the comment section below.
The Architecture City Guide: London list and corresponding map after the break.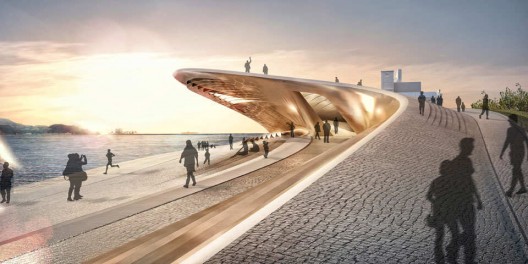 Architects: AL_A – Amanda Levete Architects
Location: Lisbon, Portugal
Structure and Services: ARUP scheme – AFA consulting
Project Team: Alex Bulygin, Paula Vega, Dave Flynn, YooJin Kim, Ciriaco Castro Diez, Jurgen Strohmayer
Project Associate: Maximiliano Arrocet
Project area: 8,000 sqm
Project year: 2013
Renders: Courtesy of Amanda Levete Architects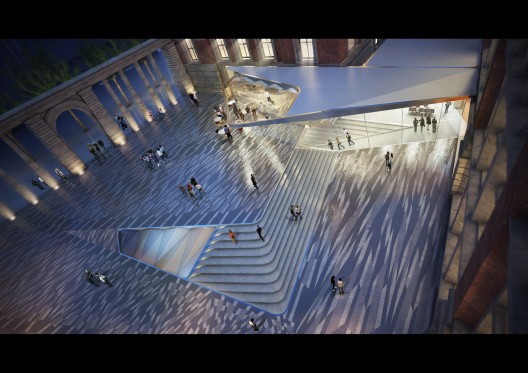 The V&A Exhibition Road design by Amanda Levete Architects in London, England strives to break down the boundary that exists between the V&A Museum and the street by taking the museum onto Exhibition Road and bringing Exhibition Road into the museum.  It unlocks a the potential to bring new audiences into the museum by exposing it to passersby.
Read on for more information on this project.
The 40 metre Spencer Dock Bridge with its fluid lines and undulating concrete surface takes trams, traffic and pedestrians across the Royal Canal. Amanda Levete Architects design for the span bridge peels down the edges of the deck to reveal a space for pedestrians to pause and take in views of the dock and Linear Park which is currently under construction.
Follow the break for more photographs of the Spencer Dock Bridge.
Architects: Amanda Levete Architects
Location: Dublin, Ireland
AL_A Team: Amanda Levete, Alan Dempsey – Project Architect, Peter Feldman, Jordy Fu, Alvin Huang, Theo Sarantoglou
Structural Engineers: Arup
Main Contractor: Laing O'Rourke
Client: Dublin Docklands Development Authority, Railway Procurement Agency
Project Year: 2009
Photographs: Gidon Fuehrer