Architecture for Humanity Vancouver Chapter has unveiled the winners of "NEXT BIG ONE," an open call for design solutions to high-magnitude earthquake and tsunami events that plague cities around the world. Project teams were challenged to propose a solution that "can mitigate natural disasters while simultaneously providing community permanence."
A jury comprised of leading architects and professionals from Architecture Research Office (Stephen Cassell), Perkins + Will (Susan Gushe), Bing Thom Architects (Eileen Keenan), Scott & Scott Architects (David Scott), and the City of Vancouver (Doug Smith) evaluated the projects. Entries were evaluated based on three key criteria: the exemplification of innovation in disaster design, promotion of community resiliency before and after disasters, and compliance with multi-hazard parameters for worst-case disaster scenarios.
Stantec's design for the DjavafMowafaghian Centre for Brain Health at UBC, in Vancouver, British Columbia in Canada is envisioned as a translational research facility defined by present and future medical practices that collaborate under research and patient care.  To achieve this, designers considered the intersections within the spatial dynamics of the facility to coordinate interactions between researchers and clinicians. The facility is 134,500 square feet and includes exam / consultation rooms, lab benches, a full conference centre, a brain tissue and DNA bank of samples collected from consenting patients, and patient and animal MRI capabilities.
More after the break.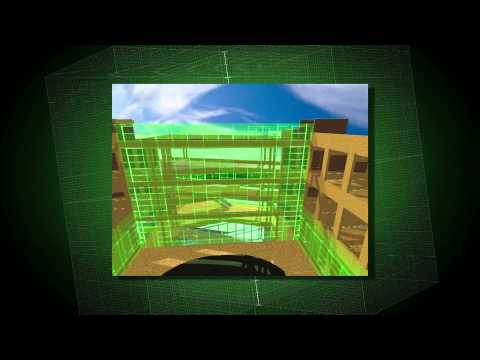 The Centre for Interactive Research on Sustainability (CIRS) at the University of British Columbia in Vancouver is on track to open in the summer of 2011. CIRS aims to be the most innovative and high performance building in North America, a "living laboratory" where professors, students and partners demonstrate leading-edge research and develop sustainable design practices, products, systems and policies. The building will push the frontiers of sustainable construction materials and building techniques. It will draw much of its heat from the ground, electricity from the sun, ventilation from the wind, water from the rain–all while reducing the university's energy use and carbon footprint.
UBC has set some of the most aggressive GHG reduction targets in the world, with the goal of eliminating 100% of GHG emissions by 2050. The UBC Sustainability Initiative (USI), the group responsible for integrating sustainability research, teaching and learning, and operations, will be housed in CIRS.
For more information, visit CIRS official website.