The Royal Architectural Institute of Canada (RAIC) has awarded two British Columbia projects with the 2015 Innovation in Architecture award for their use of wood and steel: Michael Green Architecture's Wood Innovation Design Center in Prince George has been deemed to be an exemplar for tall timber buildings, while Patkau Architects' origami-inspired One Fold research project illustrates the structural potential of folding steel sheets. A closer look at both projects, after the break.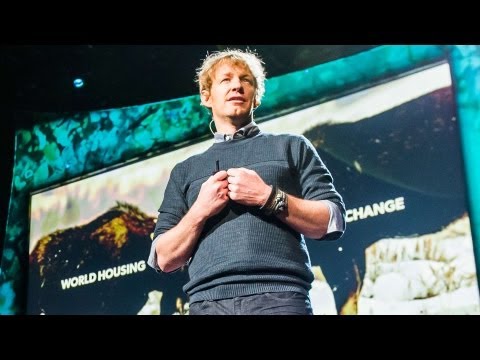 Building a skyscraper? Forget about steel and concrete, architect Michael Green says build it out of wood. As he details in this intriguing talk, it's not only possible to build safe wooden structures up to 30 stories tall (and, he hopes, higher), it's necessary.
Read more about Green's 'Case for Tall Buildings' here and share your comments below. 
Driven by the desire to find safe, carbon-neutral and sustainable alternatives to the incumbent structural materials of the urban world, Michael Green, Principal at Michael Green Architecture, has shared with us this highly-anticipated feasibility study, The Case for Tall Wood Buildings. The 200-page document encourages architects, engineers and designers to push the envelope of conventional thinking by demonstrating that wood is a viable material for tall and large buildings and exposing its environmental and economic benefits.
Co-author Michael Green explains, "To slow and contain greenhouse gas emissions and find truly sustainable solutions to building, we must look at the fundamentals of the way we build – from the bones of large urban building structures to the details of energy performance. We need to search for the big picture solutions of today's vast climate, environmental, economic and world housing needs."