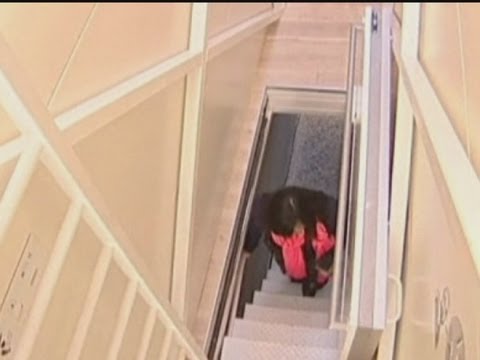 Last year, we brought you images of what was planned to be the world's narrowest house: The Keret House, in Warsaw, Poland.
Well, against the odds, this skinny project has actually come to see the light of day, thanks to funding from The Foundation of Polish Modern Art and Warsaw Town Hall.
The Architect, Jakub Szczesny of Centrala, designed the home with a semi-transparent, polycarbonate surface so light would enter and the resident wouldn't feel claustrophobic. However, that fate may be difficult to avoid – after all, the 3×5 ft structure is wedged between two buildings, can only be entered via ladder, and has no windows. Even the fridge can only hold two drinks at a time.
Check out the images and renderings of the world's skinniest house, after the break…