Looking for your dream home? Picket fence, driveway (sedan included), basketball net, and terracotta pots complete with flowers in bloom, available now in the quiet neighbourhood of Rancho Santa Fe in Shanghai, China. According to this article in The Guardian, "The Chinese Dream" is currently sweeping the People's Republic, with Western planning models replicated with identical ineffective results. The article offers an intimate insight into the role of American architectural fetishism in modern China, and how the government is now fighting to curb the trend. Read the complete article here.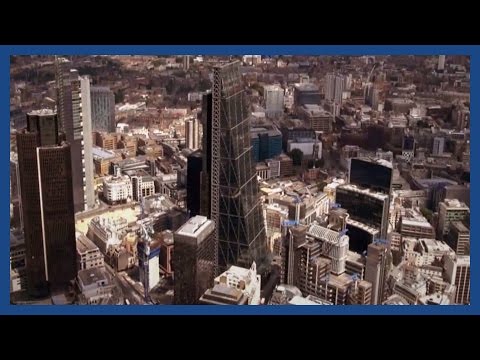 In a short film for The Guardian Lead Architect and Partner of Rogers Stirk Harbour + Partners, Graham Stirk, tours Robert Booth around the almost-complete Leadenhall Building. The building is referred to as a relative of it's neighbour, Lloyds of London, which was completed by Richard Rogers's practice in 1986. Leadenhall, dubbed the "Cheesegrater" due to its angled façade, is twice the height of Lloyds and is considered to be the physical manifestation of the evolution of Rogers' architectural and tectonic language. Although less "structurally showy" than its counterpart, the building is still unconventionally bold when it comes to structural expression.
In an interview with Rowan Moore for The Observer, British born architect David Adjaye discusses his work, personality and ambitions as head of the one of the fastest growing internationally operating practices. With Moore's immersive descriptions and expertly written narrative, the "breadth of Adjaye's vision" becomes apparent. Featuring precise descriptions of some his upcoming projects, including the designs for the Smithsonian's National Museum of African American History and Culture and a number of smaller buildings in London, Moore's discussion ultimately explores Adjaye's early (and successful) steps into the African architectural market. You can read the interview in full here.
In an article for The Guardian Richard Rogers questions why, with space still left in urban areas, we should build in the countryside? Lord Rogers, no stranger to political activism, chaired the UK's Urban Task Force in the 1990s, culminating in his report Towards an Urban Renaissance. Now, over fifteen years later, his plea for denser, better designed urban environments has been rekindled as he argues that: "We can't go on like this. The housing shortage threatens both the economy and our quality of life." Laying out a clear argument reinforced by his forty years of experience as an architect, you can read his article in full here.
The Guardian's Jonathan Meades has named the "incredible hulks" of Brutalism with a thought provoking A-Z list that ranges from Hans Asplund, who coined the term "nybrutalism," to California's fascination with Zapotec-like adornments in the 1960s. Read the list in full and discover why Quebec City, Yugoslavia's Janko Konstantinov, and Danish architect Jørn Utzon are all considered incredible hulks here.
Earlier this week, the Guardian launched its new Cities website, which – as discussed by Oliver Wainwright in his opening article will be "an open platform for critical discussion and debate about the issues facing the world's metropolitan centres". In this introduction, Wainwright offers a fast-paced rundown of some of the major challenges facing cities, from technology to transport, housing to high streets, and economic to environmental disasters. You can read his full article here.
Tensions mounted between modernist and traditionalist camps earlier last month when Paul Finch, UK Chairman for the Commission for Architecture and the Build Environment, praised the fact that modernists had won bids to design buildings for the 2012 Olympics. In response, Robert Adam, member of the Traditional Architecture Group, and Michael Taylor, senior partner at Hopkins, the firm that designed the Olympic velodrome, met for a discussion on hegemony, timeliness, and pastiche moderated by Guardian staffer Lanre Bakare.
The conversation is lively and aggressive. Ironically, the 'progressive' Taylor comes off as complaisant ("Let's agree vast parts of our cities are covered in very bland modern buildings with too much glass and steel." "There are some buildings where there will be common ground – for example, the works of Brunel, or Crystal Palace."), and opinionated ("Anyone would recognise the problems with modernism and see values in traditionalism which they like, but the problem is traditionalism is fixed and isn't something that people think is moving forward.")  and Adams, a bit of a snob, ("MT: People are benefiting from cars, aeroplanes and other modern technology, and so to take the appearance and facades of your architecture as one separate element which should make a very clear and literal quotation back to history seems to be inconsistent. And I think people struggle with that. / RA: I think only architects struggle with that. Most people don't have a problem with a Ferrari in the drive and a Georgian house behind it.) proves to be keenly aware of traditionalism's place in contemporary Britain ("The prejudice towards traditionalists is rather like sexism. It's just in the culture. If you're in the profession, that's just what you do. When you're delivering the prejudice you don't really notice it, but if you're on the receiving end of it, then it's a problem"). More an exhibition of conflicting ideologies than a conversation about contemporary viewpoints, the discussion is a fascinating look into how two feuding camps see themselves and their place in the world at large.
Follow this link: http://www.guardian.co.uk/commentisfree/2011/aug/05/architecture-modernism-vs-traditionalism-olympics