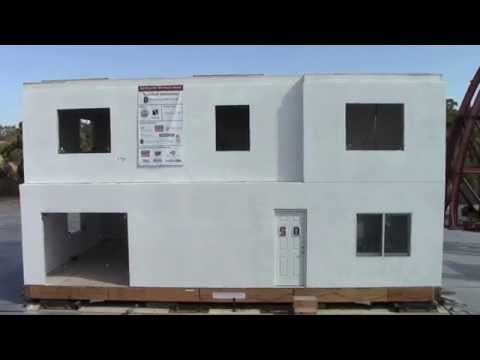 In 1989, California's central coast was rocked by a 6.9 magnitude earthquake, destroying infrastructure and buildings in San Francisco, Oakland, and a host of coastal cities. The Loma Prieta Earthquake caused an estimated $6 trillion in damage, prompting researchers to develop techniques for management of severe seismic activity in urban centres. Twenty five years later, a team of engineers at Stanford University have invented a cost-effective foundation for residential buildings capable of withstanding three times the magnitude of the catastrophic 1989 earthquake.
Find out more on Stanford's earthquake-resistant technology after the break 
In this article, originally published in 2 parts on Metropolis Magazine as "Building a University: How 5 California Schools Approach Campus Design" (Part 1 & Part 2), Sherin Wing investigates how different Californian universities utilize the design of their campus to express and enable their differing missions.
A school is more than just the sum of its intellectual records. Its legacy is very much tied to a physical place: its campus. More than a mascot or a symbol, the design of a campus and the buildings that form it greatly contribute to a university's lasting identity.
The key, then, is how a school's material identity advances its intellectual mission. For example, academic buildings often physically symbolize the type of scholarly exploration and research that takes place therein. Administrative centers, on the other hand, anchor the more idealistic work taking place in the lecture and science wings. At the same time, individual buildings can function collectively as didactic forums for the public, demonstrating such principles as energy and water-use efficiencies. Lastly, the circulation between the buildings themselves is important. Open green space, for instance, can accommodate crowds, lectures, and even protests, providing a counterpoint to the more stately, processional routes that crisscross a campus.
Clearly these are different, and at times conflicting, agendas. How are they ranked and pursued by individual universities? Five campus architects at different California universities reveal how similar factors work in concert to produce very different visions and results. For some the initial plan of a school continues to wield influence over future developments, while in other cases a commitment to architectural movements and types gives rise to an eclectic, flexible approach to campus design.
Find out how these 5 California Universities approach their architecture after the break
From the architect. Stanford University's Start.Home has won fifth place overall and tied for first place in affordability in the 2013 Solar Decathlon. Read the team's description to learn more:
For the U.S. Department of Energy Solar Decathlon 2013, Stanford University designed the Start.Home to provide energy efficiency at the push of a button to a new generation of environmentally conscious occupants. With modular architecture and advanced controls to optimize each component, the house aims to spark a revolution by lowering the entry barrier for an ultra-efficient house and making sustainability trendy, social, and affordable.
San Francisco-based Aidlin Darling Design has broke ground on the Windhover Contemplative Center at Stanford University. Inspired by Nathan Oliveira's meditative Windhover paintings, the single-story, 4,000 square foot spiritual retreat is intended to provide students, faculty and staff members a quiet place of refuge from the intensity of daily life.
Join Professor Martin Fischer in a free online course on Making Green Buildings. Starting this month, the class will focus on improving sustainability within the built environment. In this course, you will learn how to manage project teams in order to better design and construct sustainable buildings. The free course aims to spread the knowledge of the sustainable building process so everyone may participate. "Such integrated and holistic project management approach requires a new mindset and novel methods, which are taught in the class."
Continue reading for more information on the professor and the course.
Cornell University and Stanford University are competing for the environmental affections of New York City's public officials as part of a contest for the design of a school of applied sciences. The Bloomberg-supported competition will end on October 28th and it promises to dole out $400 million in land and infrastructure improvements to the winning school. Each school is running an impressive campaign with a well developed infrastructure of "green technology".   Read on for more about the proposals.