Brooklyn-based architect and Harvard GSD alumni Gia Wolff has been awarded the $100,000 Wheelwright Prize for her proposal Floating City: The Community-Based Architecture of Parade Floats. Now in its first edition, the Wheelwright Prize is a travel grant issued by Harvard University in an effort to foster new forms of architectural research led by cross-cultural engagement.
Mohsen Mostafavi: "The positive response to the Wheelwright Prize has been extraordinary. It is inspiring to see so many talented architects with clear agendas and visions. I am delighted for Gia Wolff, the winner of the prize. Her proposed investigations at the intersection of design, performance, and temporality will surely provide us with new insights and new directions for the future of architecture."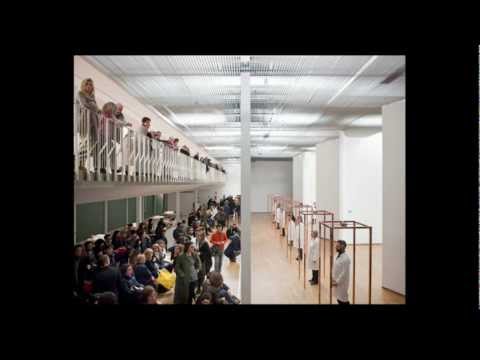 Harvard Graduate School of Design (GSD) recently held a lecture featuring performance artist Marina Abromović alongside OMA principle Shohei Shigematsu in the anticipation of the Marina Abromović Institute for the Preservation of Performing Art (MAI) 2014 opening. In the lecture, Shigematsu speaks about the process in which they transformed a former theater in Hudson, New York, into a structure that's capable of assisting the institute's mission to develop new kinds of performance, while functioning as a space for preserving and hosting historic performance pieces. Shigematsu references OMA's history of designing spaces that combine architecture and art, such as the Quebec National Museum and a recent collaboration with Kanye West.
More on this discussion after the break…
Who should design public spaces? Can public space make a meaningful contribution to solving the world's environmental problems? How should the success of a public space be measured?
These questions, as well as many more, will be discussed by public space scholars, practitioners, and activists at Harvard University's upcoming conference on public space, Putting Public Space in its Place. The conference will focus on physical public space, ranging from parks, streets, sidewalks, and other temporary spaces.
Janice E. Perlman, author, researcher and CEO of The Mega-Cities Project, discusses her work in this lecture at the Harvard GSD for the "Urbanization Seminar Series".  This in-depth lecture, titled "Mega-Cities, the Urban Poor and the Place of Planning" covers Perlman's research and observation in India's slums, noting the way people upgrade the status of the slum and their own opportunities through minor reforms on small-scales.
This past Tuesday, Kengo Kuma of Kengo Kuma and Associates, Tokyo, lectured at the Harvard Graduate School of Design (GSD). His discussion centered around the epochal challenge architecture must respond to following the great disaster of March 11, 2011. The tsunami, which flattened the Tohoku coastline in a matter of seconds, and catastrophic nuclear accident that followed proved our infrastructure to be insufficient in the age of technology. With this realization, Kuma understands that we must learn from what happened and "start again from scratch".
Founder of Amateur Architecture Studio and Head of Architecture at the China Academy of Art, Wang Shu was the first Chinese architect to hold Harvards Graduate School of Design (GSD) Kenzo Tange professorship. The Harvard lecture honors architect Kenzo Tange by bringing distinguished architects from around the globe to the GSD.
Wang Shu's practice caught the world's attention with their pavilion for the 10th Venice Architecture Biennale in 2006. As a critique of the architectural profession, excessive building and the on-going demolitions caused by the rapid urbanization of China, their installation 'Tiled Garden' was constructed of 66,000 recycled tiles salvaged from demolition sites. Their work is embedded in the history and traditions of Chinese culture, referencing everyday building tactics and the Chinese vernacular tradition of building, hence their practice name "amateur architecture".
Reference: The Harvard GSD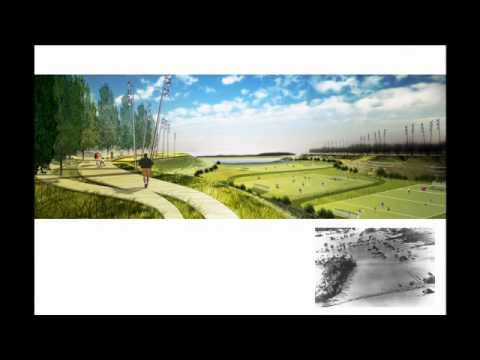 Earlier this week Marion Weiss and Michael Manfredi, founding principals of Weiss/Manfredi Architecture/Landscape/Urbanism, lectured at Harvard GSD about Evolutionary Infrastructures. The multidisciplinary firm has distinguished themselves with their holistic design approach, successfully integrating the disciplines of architecture, art, infrastructure, and landscape design.
Their projects have been received internationally attention; the Olympic Sculpture Park for the Seattle Art Museum, which was the winning design of an international competition and has been recognized at Barcelona's World Architecture Festival (Nature Category Winner), by ID Magazine Environments Design Awards (Best in Category), and was awarded the Veronica Rudge Green Prize in urban Design from harvard University. The Diana Center at Barnard College was chosen as the winning design of a national design competition and received a Progressive Architecture Award and an ArchDaily 2010 Building of the Year winner.
Weiss/Manfredi has received the Academy Award in Architecture and the Gold Medal of Honor by AIA New york City chapter. ArchDaily had the chance to interview Weiss/Manfredi earlier this year.  Be sure to check it out.