To celebrate International Women's Day, we asked the Brazilian non-profit group Arquitetas Invisíveis to share with us a part of their work, which identifies women in architecture and urbanism. They kindly shared with us a list of 48 important women architects, divided into seven categories: pioneers, "in the shadows," architecture, urbanism, social architecture, landscape architecture and sustainable architecture. We will be sharing this list over the course of the week.
Today, in the last post of the series, we present the female architects who put an emphasis on sustainability.
Architects: Carla Juaçaba
Location: Barra da Tijuca, Rio de Janeiro, Brasil
Area: 140 sqm
Year: 2007
Photographs: Fran Parente
Architects: Carla Juaçaba
Location: Serra do Rio Bonito, Rio de Janeiro, Brasil
Construction: Max Engenharia
Area: 70 sqm
Photographs: Nelson Kon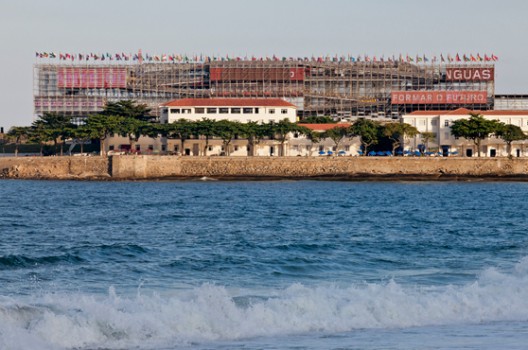 Brazilian architect Carla Juaçaba has been announced as the winner of the inaugural arcVision – Women and Architecture Prize, an international social architecture award instituted by the Italcementi Group. The prize honors Juaçaba's work for exemplifying significant qualitative excellence and attention to the core issues of construction, such as technology, sustainability, social and cultural implications.
More on Carla Juacaba after the break…