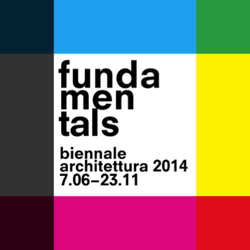 Originally published on Metropolis Magazine as "The Future of Architecture, According to a North Korean Architect," this interview with Nick Bonner, Curator of the North Korean Portion of the Venice Biennale's Korean Pavilion, delves into the realities of architectural work in one of the world's most secretive countries.
There's good chance you'll never step foot in North Korea, which isn't the same as saying you can't. Interest in the socialist state is increasingly high, a fact reflected by a rise in tourists eager to discover the sites and spectacles of Pyongyang. Nick Bonner, founder of Koryo Tours, has been bringing visitors to the Democratic People's Republic of Korea (DPRK) for over two decades. He recently curated a small exhibition in the Korean Pavilion at this year's Venice Architecture Biennale.
For "Utopian Tours" Bonner commissioned designs from an unidentified North Korean architect, asking him to envision a whole new infrastructure for accommodating larger and larger groups of tourists. The resulting handdrawn illustrations are fascinating: the future of architecture—at least in North Korea—looks a lot like yesterday's future, where tourists travel in hovercraft RVs, and workers live in ziggurat-shaped hotels inspired by mountains and trees.
Metropolis asked the trained landscape architect to give us a tour inside the present architecture scene of one of the world's most isolated countries today.
http://www.archdaily.com/540285/yesterday-s-future-today-what-s-it-like-to-work-as-an-architect-in-north-korea
Justin Zhuang